Face
Tue 12.10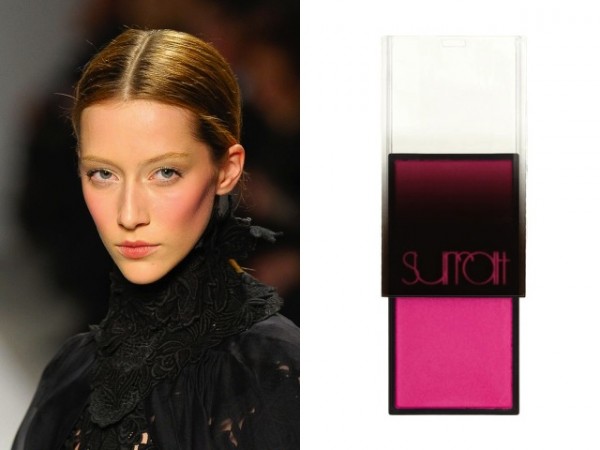 Winter winds promise to leave your cheeks looking rosy, but it won't be a cute flush. It will be spotty, dry, and just plain unattractive. Take matters into your own hands with this hot pink blush! A vibrant hue like Surratt's Guimauve (also described delectably as pink marshmallow) can help give you the healthy glow you long for.
Mon 12.09
It's exceedingly rare for a brand to give 100% of proceeds of any one product's sales to charity, but that's just what Yes to Cucumbers is doing with one of my favorite products.
Thu 12.05
With a name like The Gnarly Whale you know this brand has to be eco-friendly and vegan…am I right!? And I don't mean that in a bad way…am totally loving the name and the fact that the brand focuses on using as few ingredients as possible in their all-natural bath and body line-up.
Fri 11.15
The bath is my sanctuary. A nice, long soak solves all most problems, whether it's exhaustion, a headache, an oncoming cold, or just general crankiness. It's about as close to the Fountain of Youth as we're going to get. You step in after a long day, and reemerge fresh and new.
Wed 11.13
Skincare brand Restorsea's founder Patti Pao is certain of one thing – you will love her products. She is so sure of this that she offers refunds for unsatisfied customers. I have yet to hear a negative review yet, though! To drive this point home, we had three women from all different walks of life try the products.
Wed 11.06
I always travel with Restorsea's Reviving cleanser. I just landed in NYC yesterday, and after a long day of running around, there's no better way to refresh your skin before falling into bed. It was a lifesaver on 14-hour workdays during New York and Paris Fashion Weeks.