Blush
Sure you can buy L'Oreal products on pretty much every street corner in New York City, but now through December 30th, you can also buy them underground. That's right…you can buy your eye shadow and foundation when you're on the go now that L'Oreal has unveiled the first ever "intelligent vending experience" in the Bryant Park subway station.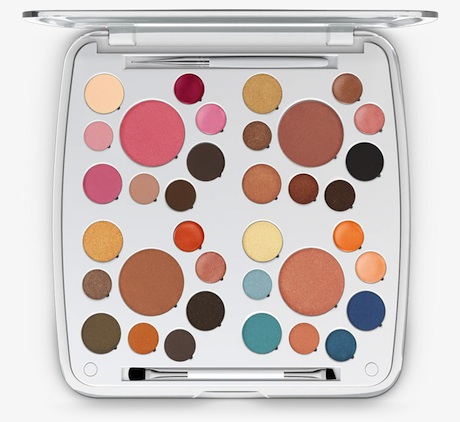 I've been watching Michelle Phan's YouTube videos since she started out in Florida, and from Barbie tutorials to everyday tips, I'm obsessed. It's incredible to see where she's taken her career. The beauty maven's latest move? A full cosmetics line – em michelle phan.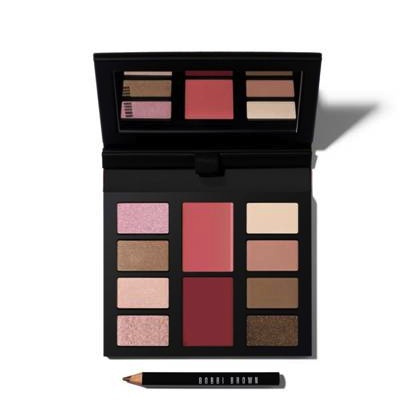 Two of my favorite ladies have come together for one great capsule collection! What's not to love? Even though Bobbi Brown's company has been in business for more than 20 years, Katie Holmes is the first celebrity to act as its face. This makes sense – quality products like Bobbi's need no endorsement. The collaboration with Katie came about organically.
Chanel seemed like the kind of Snob who made her own luck in life, but when it came down to it, she was superstitious. The icon kept tons of good luck charms around her, and I have a feeling these products will be ours this fall. After all, looking good makes you feel good, and when you feel good, you do well, right?
One of the trickiest things when it comes to makeup is getting your blush just right. Rosie Huntington-Whiteley knocked it out of the park in the picture above with her on point use of blush. The go-to test for finding the shade that's right for you is to lightly pinch your cheeks and match the … Continue reading Get the Look: Rosie Huntington-Whiteley's Cheeks
My introduction to luxury skin care came when I was 18. A lot of Snobs think it's too early for them to curate an anti-aging regimen and then with the first sign of trouble, they wish they had started much sooner. I'm grateful to have a had a girlfriend with foresight– she was studying to … Continue reading La Prairie Giveaway: Swiss Bliss
When the French collaborate together, you can expect twice the chic! Don't miss out on these limited edition goodies from NARS and Pierre Hardy. I love the blushes ($41 each), especially the coral-pink Boys Don't Cry. Gold shimmer lines the palette in Hardy's signature geometric print, ensuring that you get both color and shine. I … Continue reading NARS x Pierre Hardy: Fashionable Beauty
Tom Ford has obviously found and bathed in the fountain of youth, so he knows that looking bronzed should be a matter of makeup, not deadly rays. His Summer 2013 limited edition line is honestly the best bronzing collection I've ever tried, and as a former sun worshipper/tanning salon addicted LA girl, I know my … Continue reading Tom Ford Beauty Summer 2013 Collection: The Bronze Age