Cleanser
Fri 12.13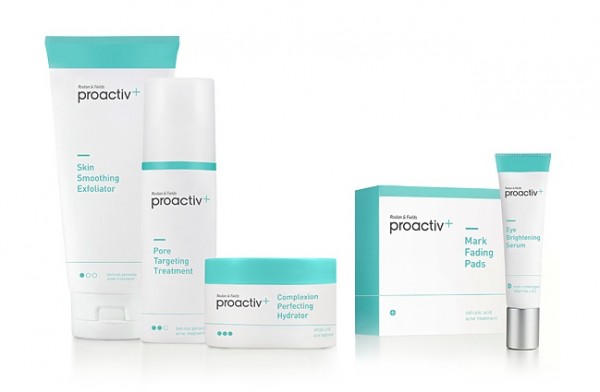 Proactiv+ works…it just does. It's formulated with the same actives as countless other products, but somehow their trio of products is more effective without smelling bad or over drying your skin (their step 2 product is drying, but if you cut it down from the recommended three times to one or add in a moisturizing SPF to the trio of products, your skin should be fine).
Thu 12.12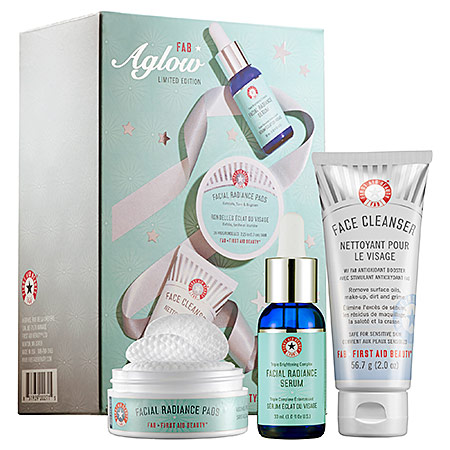 I've been traveling a lot lately, and the timing couldn't be more perfect beauty-packing wise. Now is the time when most brands are releasing their limited edition beauty gift sets and most not only offer stellar values, but they're usually travel friendly. Case in point First Aid Beauty's FAB Aglow Kit.
Wed 11.06
I always travel with Restorsea's Reviving cleanser. I just landed in NYC yesterday, and after a long day of running around, there's no better way to refresh your skin before falling into bed. It was a lifesaver on 14-hour workdays during New York and Paris Fashion Weeks.
Mon 11.04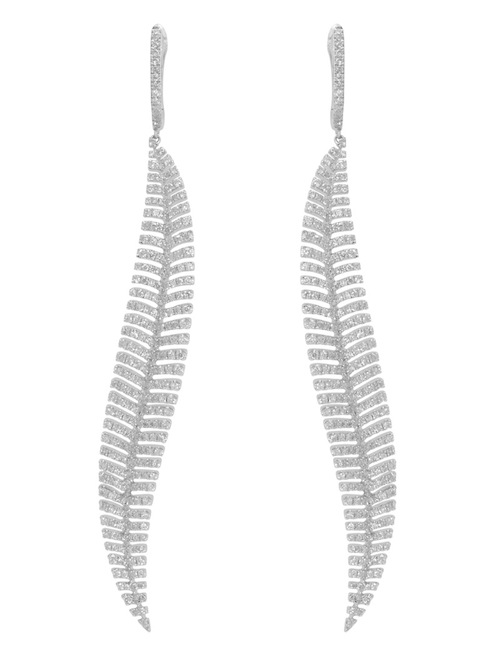 WIN DIAMOND EARRINGS AND A YEAR'S WORTH OF RESTORSEA!
Thu 10.31
My friend works at Dermalogica so when, before leaving for a trip to Israel the other week, I realized I had no cleanser under 3oz I emailed her and asked her if she could send me one of my favorites in mini size (pretty, pretty please!).
Fri 08.30
How could something so gentle work this hard? The bottle looks just like a regular bottle of H2O, but in actuality, it holds the best makeup remover ever. Instead of harsh ingredients and chemicals, Koh Gen Do's cleansing spa water removes dirt and waterproof makeup with Izumo thermal water from Yumura Hot Springs in Japan.
Wed 06.19
I've been so worried about the look of my eyes lately that I actually booked a doctor's appointment. Thank god La Prairie swooped in and pulled me back from the ledge! They sent me products for their ambassador program, but the La Prairie line is not new to me. I've been using their skincare since […]
Fri 06.07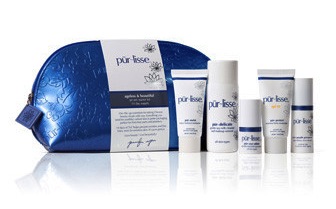 Getting ready for all your summer trips? Traveling is made easier with this jet set kit from Pur-lisse, it's got you covered to keep you youthful, beautiful, protected and hydrated. That's quite a tall order but just take one look at Jennifer Yen (the creator and owner) who is a former model and actress, and you will see proof of how effective her products are.
Mon 05.27
Last week, Kelly and I made a trip to NYC to help host Restorsea's beauty event at Bergdorf Goodman. Thanks to everyone who came out for the evening! Fun as promised, no? We loved introducing friends and readers to the line. I think it's safe to say you'll all soon be as obsessed with it […]