Cleanser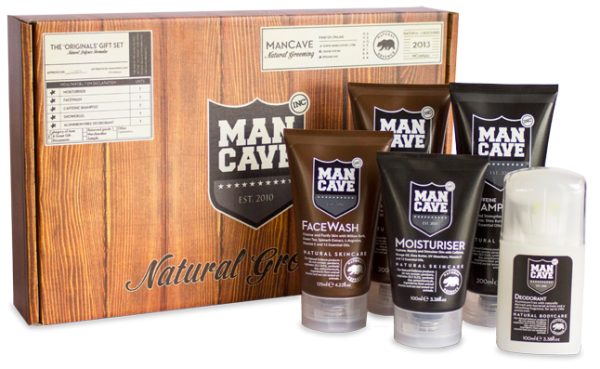 My dad is the biggest Beauty Man Snob! Pretty much every guy I know rolls his eyes when he sees my beauty routine…all I hear is what a waste of money lotions and creams are…"I don't believe in that stuff…" blah blah blah.
Poised to become an industry standard in the same way that BB creams are now commonplace, micellar water is one product you should seriously consider adding into your beauty routine.
Christie Brinkley makes 60 look like 40, so I'll eat, drink, and use anything she recommends if it means I that I will come even close to looking as good as she does when I'm 60!
We try to avoid playing favorites with our beauty products. There are so many new tech-savvy tools, colorful polishes, and revolutionary skincare serums coming out all the time that you want to try everything, and lucky for me, that's my job! At the end of the day, though, there are just some must-haves that can't be beat.
I'm spending more and more of my time traveling so I'm all over the holiday gift sets, which tend to not only be packed with travel sized products, but more often than not are bundled in value sets.
Right at the top of my Beauty Bucket List is having Charlotte Tilbury do my makeup. This weekend, I came one step closer when her right hand, Nelson Catarino, worked his special Tilbury magic and gave me her signature Rocker Chick face.
Just when I wrapped my head around kale migrating from the kitchen into skincare it's already being eclipsed by a new "it" ingredient and would you believe it's charcoal?
I got the Lierac Magnificence Age Defense Facial at PHYTO Universe ($200 for 55 minutes) yesterday and I feel like a new person! So many layers of exfoliating, firming, and hydrating serums and creams were applied that I left the spa with bare skin that was actually beaming (seriously…my skin was glowing…).
If you're a fan of YouTube beauty tutorials, odds are you know about the talented Ms. Camila Coelho. MakeUpByCamila2 has well over half a million subscribers, and that's not even including the ones keeping up with her Portuguese channel, which has about a million more!