Masks
Everyone loves La Prairie's Caviar line so it's little surprise that the brand is very meticulous when it comes to expanding it. They have just added some new products however including an overnight treatment called Skin Caviar Luxe Sleep Maskicon ($300). I hate using my hands to touch my face.
I've been using Arcona's skincare products on and off for years. My absolute favorite was the kiwi mask, which of course got discontinued. A girlfriend told me that their raspberry resurfacing peel ($68) does the same thing, but I didn't believe her (plus, I had Renée Rouleau's amazing triple berry peel).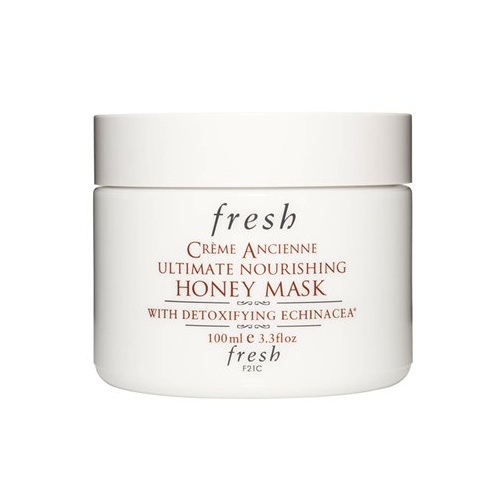 I met the founders of Fresh a few weeks ago to check out their latest launch, Fresh Creme Ancienne Ultimate Nourishing Honey Mask ($130). Despite being bought by LVMH, the two founders, Lev Glazman and Alina Roytberg, are still fiercely involved which is always refreshing to see.
Miranda Kerr's skincare line, KORA Organics, is now available on NET-A-PORTER – we're merely a click away from supermodel gorgeousness (that's what I tell myself anyway). Between Kerr's collection and Josie Maran cosmetics, it seems models have a love of all-natural beauty.
My latest obsession is By Terry's Radiance Renewing Mask! It's the best complexion brightening and deep hydrating mask I've ever tried – not a bit oily. I've given it a regular spot in my beauty routine. I apply the mask to my face and neck before I go to sleep and leave it on all … Continue reading By Terry Radiance Renewing Mask: A Good Night's Sleep
It's just 10 short days until Mother's Day! It can seem daunting to buy gifts for the woman who's always giving to you. When in doubt, go with beauty products – unlike clothes (which can be hit or miss even with your closest friends), you won't have to fret about getting the right size. I … Continue reading Mother's Day Gift Guide: Part One
Our hectic schedules sometimes leave our skin regimens with something to be desired. As a working mom, there are days when I'm lucky if I get to step into the shower at all. So, I'm always on the lookout for new products to help me multitask like this three-in-one LiftLab cleanser/mask/exfoliant! For days when you're … Continue reading LiftLab Daily Cleanser & Detox Mask: Don't Scratch the Surface
I'm on a plane almost weekly, and there are a few essential products that I always bring with me. On long haul trips to Europe or Asia, I don't wear any makeup. Why clog your pores when the people around you are probably sleeping anyway? In spite of its deceptively appropriate shape, the aisle in a plane is not a runway…