Masks
In the first few weeks of 2014, I have already racked up over 25K frequent flier miles, traveling throughout two continents and six cities. As fun as it's been, my skin quickly began to feel like dry, crackling paper, sending me running straight to my longtime esthetician, Renee Rouleau.
Packaging isn't everything in the beauty world, but when a sumptuous product finds its way into equally delectable packaging, the must-have effect goes through the roof. That's how I feel about everything from Texas-based Farmhouse Fresh beauty, especially their Sweet Cream body milk lotion.
I have an elaborate 13-step beauty routine, and while I consider all 13 of those products as personal essentials, a few stuck out from the pack as the top five of the year. So without further ado, here are the best beauty products of 2013 – the ones that I just couldn't live without. What were yours?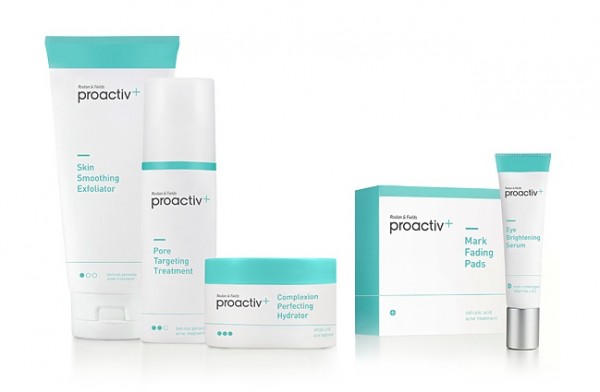 Proactiv+ works…it just does. It's formulated with the same actives as countless other products, but somehow their trio of products is more effective without smelling bad or over drying your skin (their step 2 product is drying, but if you cut it down from the recommended three times to one or add in a moisturizing SPF to the trio of products, your skin should be fine).
The bath is my sanctuary. A nice, long soak solves all most problems, whether it's exhaustion, a headache, an oncoming cold, or just general crankiness. It's about as close to the Fountain of Youth as we're going to get. You step in after a long day, and reemerge fresh and new.
Everyone loves La Prairie's Caviar line so it's little surprise that the brand is very meticulous when it comes to expanding it. They have just added some new products however including an overnight treatment called Skin Caviar Luxe Sleep Maskicon ($300). I hate using my hands to touch my face.
I've been using Arcona's skincare products on and off for years. My absolute favorite was the kiwi mask, which of course got discontinued. A girlfriend told me that their raspberry resurfacing peel ($68) does the same thing, but I didn't believe her (plus, I had Renée Rouleau's amazing triple berry peel).
I met the founders of Fresh a few weeks ago to check out their latest launch, Fresh Creme Ancienne Ultimate Nourishing Honey Mask ($130). Despite being bought by LVMH, the two founders, Lev Glazman and Alina Roytberg, are still fiercely involved which is always refreshing to see.
Miranda Kerr's skincare line, KORA Organics, is now available on NET-A-PORTER – we're merely a click away from supermodel gorgeousness (that's what I tell myself anyway). Between Kerr's collection and Josie Maran cosmetics, it seems models have a love of all-natural beauty.