Face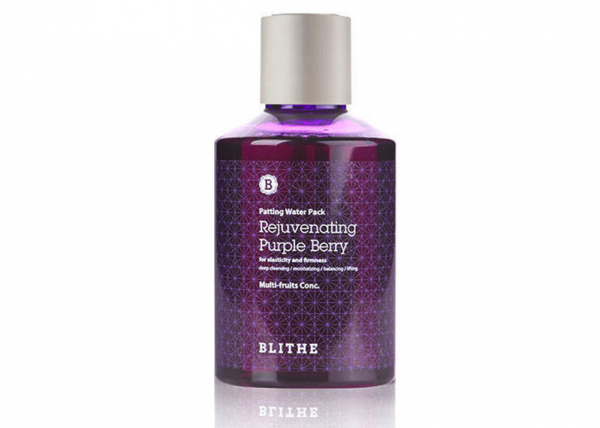 Getting a late start to your New Year's resolutions? "Detox" is the buzzword of the season as people revamp their workouts, diets, relationships, and even skin care routines. With that in mind, we asked Christine Chang and Sarah Lee from Glow Recipe, a curated destination for the latest natural Korean beauty products, to share with us three detox tips.
READ MORE >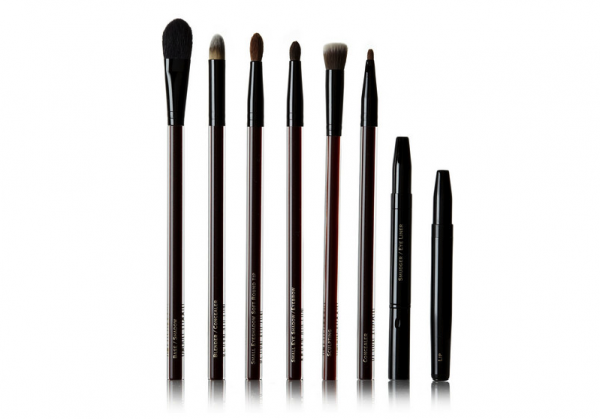 Most of us wash our makeup brushes every few months – if at all. For a long time I was like that because the brushes were never quite the same after I washed them. I recently got strep throat, however – a miserable experience that involved a few days of pain so intense I could barely swallow my own spit and a few days of total and utter nausea – and I'm now a convert.
READ MORE >
You know you're good friends with someone when she tells you she just finished shaving her face. That was the case a few weeks ago when I asked a friend what she was up to. I was taken aback. My friend is a little blonde and blue-eyed thing; what could she possibly have to shave?! "Lots of peach fuzz," she told me before insisting that, "shaving your face is all the rage…seriously, it's the thing to do." I laughed it off but soon after started doing some research, and it turns out that she was right. Shaving – and not just your "mustache" – has become increasingly popular among women. Before you go take out your Venus and start shaving away, however, there are some important things to keep in mind.
READ MORE >
Whether or not you're on a budget, coconut oil is one of those super ingredients that should always be stocked in your kitchen – and in your vanity. We're going through a serious "fat does not make you fat" moment in nutrition, which is at the basis of this trend since coconut oil is rich lauric acid, a fatty acid (while it's a saturated fat – aka the "bad" fat – it's metabolized faster in the body than those found from animal sources). The same fatty properties that make it a healthful dietary addition also make it a near cure-all for beauty woes, along with the fact that it's an anti-microbial, anti-fungal, and anti-bacterial. Make sure, however, that you're spending the few extra dollars to get raw, organic, virgin coconut oil.
READ MORE >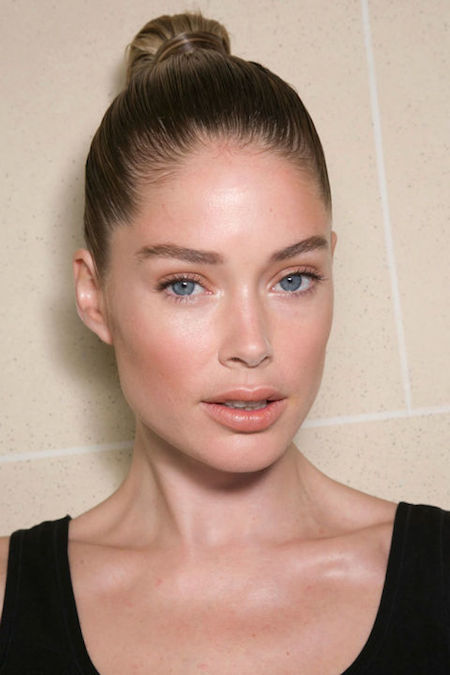 If there's one look that never gets old, it's the healthy glow. Of course it's best if that comes naturally, but it's approaching the dead of winter and most of us are already pale as ghosts (I've been spending a great deal of time in Tel Aviv and without makeup, still look like a dead woman walking!). I swear by Clé de Peau Beauté Luminizing Face Enhancericon and Tom Ford Illuminating Primericon for enhancing my own complexion. If there are two products to splurge on consistently, these would be the two in my opinion, and I've found both to be universally flattering and effective. This natural beach beauty/soft ethereal glow look is always popular on the runways, and Spring 2016 was no exception, so I turned to Bluemercury district manager Emma Bruzzesi to get some more insight on how to elevate us all from "dead woman walking" status.
READ MORE >
Oil-based products have taken over the beauty world in recent years, and yet some Snobs still aren't convinced of the virtues of fighting bad oils with good ones. Well, if anyone's going to change your mind, it's luxury purveyor and all-around beautiful man Tom Ford.
READ MORE >
As someone who has very pale and sensitive skin, I would never go crazy with a DIY face mask. I stick with tried-and-true, natural ingredients like coconut oil (a great skin softener…side note: you can also use it to remove eye makeup!), egg (this helps fight sagging skin), honey (it has antibacterial properties, making it a good acne fighter), lemon juice (a natural astringent), and avocado (this boosts moisture). Come fall, pumpkin is also worth adding into the mix since it's full of antioxidants and vitamins that help prevent wrinkles. Not only are these masks quick to whip up – and odds are they won't even entail a trip to the supermarket – but they're cheap and free of synthetic ingredients and chemicals. A simple face mask is likely to be less irritating than most commercial products. Here's a look at some easy recipes to try now!
READ MORE >
Over the past three weeks, I've traveled from Dallas to Paris to Florence to Dallas to LA to Dallas to LA to Miami…even for the most dedicated of Beauty Snobs, this can wreak havoc on your skin; but Equitance skincare products have saved me!
READ MORE >
It's that time of year when our bodies are being pushed to the limit, both mentally and physically. We are all crazy-busy between shopping, cooking, decorating, and maybe traveling. Add the endless parties, nice wines, and late nights, and who takes the real beating? Your skin! Then you need to look good all over again the next day, so what do you do? Booking a facial would be ideal, but let's be serious: Squeezing in an appointment like that just isn't feasible. Santa is the only who's able to stop time around here.
READ MORE >