Face
Thu 09.18
Anti-aging is an eternal quest but if you find the right products that can halt the dreaded trauma in your life, it is a true miracle. I started preventing aging before I actually started aging. I am that obsessed. But once I turned 40, you can only imagine how that ramped up to a fever pitch.
Tue 09.16
The natural beauty trend we saw take over the runways in New York – taken to the extreme at Marc Jacobs where the designer sent out his models more or less completely au natural – re-appeared in London. Here's a look at some standouts.
Fri 09.05
Ladies! Get yourself to your nearest Tom Ford counter next time you're out shopping! The brand just launched a number of new products and they really work best when a professional guides you through using them.
Thu 08.28
If you're a fan of YouTube beauty tutorials, odds are you know about the talented Ms. Camila Coelho. MakeUpByCamila2 has well over half a million subscribers, and that's not even including the ones keeping up with her Portuguese channel, which has about a million more!
Thu 08.21
Japonesque just came out with a few new products, but the ones that have caught my attention are their Pro Makeup Artist Wipes.
Mon 08.18
I switch up beauty routines each season to challenge my skin, testing out new products while also keeping tried-and-true must-haves in the rotation. For over a decade, I've hoped that one of these regimens would give me the perfect dewy glow, and with the latest, I've finally cracked the code!
Tue 08.12
I love spas. I will travel to the ends of the earth for a good spa, so imagine how excited I was to find one of the best in my backyard! The SLS Hotel in Beverly Hills has always been a favorite spot for dinner and drinks. The Philippe Stark design excites the senses like no other. But it was only recently that I visited their spa…
Thu 08.07
Chantecaille is like Tom Ford…it's pretty hard for the brand to do any wrong so trying anything from their line is very low risk. They recently launched a new skincare product, Rose de Mai Cream, which is infused with rose de mai, a rare (read pricey – it only blooms for three weeks in May) ingredient known for its anti-aging capabilities.
Mon 08.04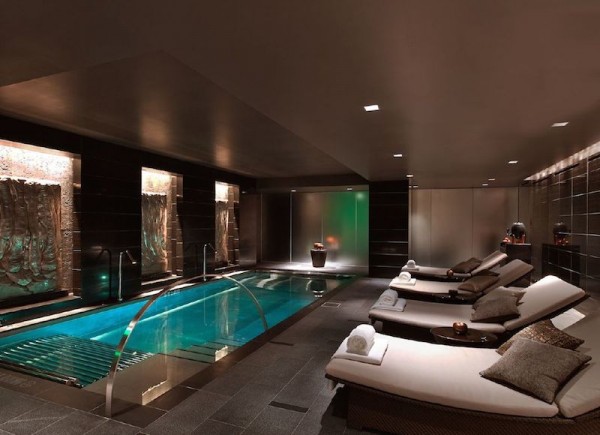 This may sound crazy, but in Asia, most women visit the spa daily. The amenities are so grand and luxurious! I've rarely found comparable services or facilities in the US, which makes the discovery of ESPA all the more thrilling. I visited ESPA at the Joule in Dallas, and with over 350 spas in 55 countries, there's a good chance you can find one in your area too!