Face
Mon 08.19
I'll start by saying…I know firsthand what picking is all about. I myself am a former picker—I admit it. I've always said that I went into this profession so I could do what I love—picking! And I justified my own problem by saying, "I'm licensed. I know what I'm doing."
Tue 08.13
Like I said yesterday, I'm 100% fine with summer coming to a close. I just got CHANEL's new Les Beiges Healthy Glow Sheer Color compact, and I can already tell that it'll keep my glow going through fall and winter. When it comes to Asian skin, bronzers tend to be either too orange or too brown, but #40 (there are seven shades in all) is nearly perfect.
Mon 08.05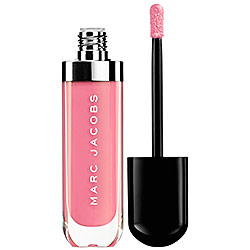 When Marc Jacobs does anything it inevitably gets a lot of attention, but it reaches another level when he launches something new – especially when it's a whole line.
Tue 07.30
If you're a beauty junkie it's time to get reallllly excited because Sephora is re-launching their beauty loyalty rewards program come August 12 and they've got a bunch of amazing things in store – so get ready to shop! I went to a breakfast to hear about all the new changes and additions and […]
Mon 07.29
Hourglass' Ambient Lighting Powder just landed on Sephora's Hot Now List and here's why – rather than use one of those countless Instagram filters, these powders will give you the Photoshopped look in person. Find out how you can win the full collection here!
Mon 07.29
The brains behind Beauty Bio-Science, Jamie O'Banion, shares her summer make up tips!