Face
I stopped by Chantecaille's glossy Soho headquarters a few days ago to meet with Kristen Ott, who handles the brand's public relations and Eddie Hernandez who is the brand's in-house makeup pro (that's his tattoo and arm above!).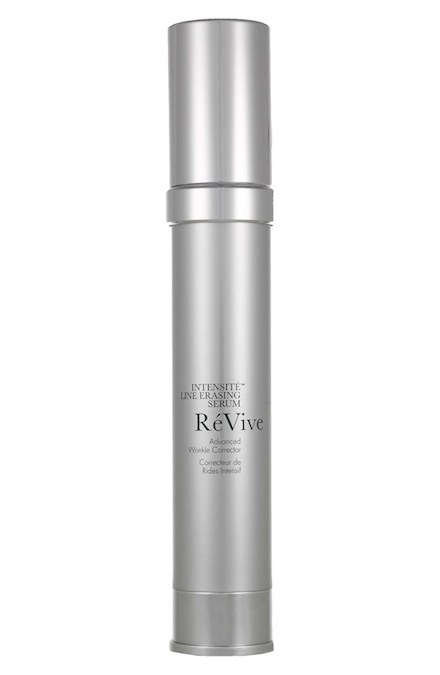 Forget injectables! The latest serum from RéVive imitates the firming and tightening without any needle needed (and without a frozen, overdone brow as a result).
How's this for an oddball trend? Ear makeup! Just like New York, London, and Milan before it, the makeup looks at Paris Fashion Week have been overwhelmingly minimal this season, but one of the first unexpected trends to emerge is makeup as jewelry.
Dolce & Gabbana has gotten into the skincare game going off of their successful foray into makeup and the results are fantastic. It all starts with the completely on-brand packaging – a mix of gold and white that's at once luxe and sophisticated while being completely eye-catching (remember their leopard compact?!).
The natural trend that started in New York and continued in London was also prevalent in Milan, but it was mainly focused on the lips. A number of designers went with elaborate eye and/or hair looks, but kept the lips matte and neutral. Here's a look at some of the standouts!
Anti-aging is an eternal quest but if you find the right products that can halt the dreaded trauma in your life, it is a true miracle. I started preventing aging before I actually started aging. I am that obsessed. But once I turned 40, you can only imagine how that ramped up to a fever pitch.
The natural beauty trend we saw take over the runways in New York – taken to the extreme at Marc Jacobs where the designer sent out his models more or less completely au natural – re-appeared in London. Here's a look at some standouts.
Ladies! Get yourself to your nearest Tom Ford counter next time you're out shopping! The brand just launched a number of new products and they really work best when a professional guides you through using them.
If you're a fan of YouTube beauty tutorials, odds are you know about the talented Ms. Camila Coelho. MakeUpByCamila2 has well over half a million subscribers, and that's not even including the ones keeping up with her Portuguese channel, which has about a million more!