Face
With all of the skincare "must-haves" out there these days (and less time to fit them all into your beauty routines), it's best to minimize the amount of product on your vanity and decide what works best for you. And that brings me to a question I've been asked a lot lately…
Facial oils aren't evil – even if you have oily skin! In fact, facial oils, for the most part, work for all skin types. Why? Most people with oily skin tend to over-cleanse in an effort to control the levels of oil on their skin. Unfortunately, this only makes your skin produce more oil…
Tom Ford has launched a number of new beauty items for fall. The standouts, however, are his primers. I've been using his Illuminating Primer since it launched a few years ago and it's fantastic (tied with Hourglass', which I also love).
It's hard to believe that there's a real model under all this makeup…but there is! Gareth Pugh is no stranger to envelope-pushing beauty, but this is particularly stunning. Though there's little to inspire a real street look (do love that hair, though…), this is awe-inspiring in terms of originality and execution.
I've always been taught that a beautiful complexion starts from within. No amount of makeup can truly mask bad skin. You need to sleep well, eat well, and avoid smoking and tanning at all costs (if only everyone could see side-by-side photos of how they would look if they did and didn't indulge in these!).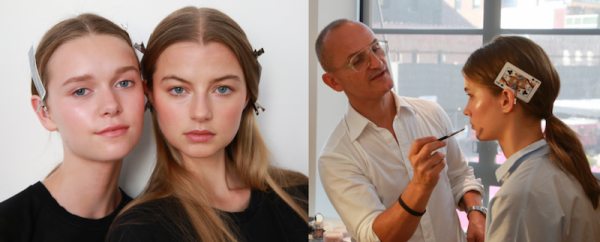 NYFW had some crazy looks this season, especially Hood by Air's un-blended contoured faces (read: clown makeup). One place where we saw beauty that can actually inspire real women was at Theory's show where La Prairie and makeup artist Mark Carrasquillo led the team.
Plant Brooklyn is not only a brand that makes all of their products meticulously in small batches using organic ingredients, but they also have a serious social mission.
I know that everyone stops you short when you try to say that summer is ending, but sadly, it's true. And with the conclusion of this beloved season, we also have to say goodbye to those days at the beach that leave you with perfect tans.
I recently discovered the Medical Beauty Research line of products. Though the name doesn't sound sexy and their marketing campaign is non-existent, their products really work. The German brand was founded by dermatologists and plastic surgeons, which isn't new, but their approach and ingredients are. The rules for caring for your skin are open, treat, … Continue reading Medical Beauty Research BioChange: Open, Treat, Close