Hair
Tue 09.17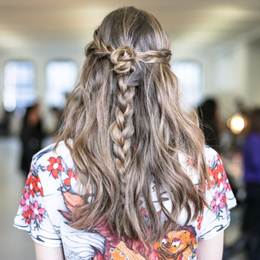 I'm a little obsessed with braids at the moment and there were so many on the runway. Rodarte's ready-to-wear collection was one of the more unfortunate ones I thought. It was inspired by L.A. and kind of a big hot mess. The hair however was fantastic! Working for John Frieda, Odile Gilbert created a "rocker princess with a cool, "undone" texture."
Fri 09.06
It's important to take care of your hair no matter how often you color treat it with color-specific, moisturizing products (color zaps moisture out), but now there's something new we can do to not only protect our hair, but to strengthen it. I went to the John Sahag hair salon a few weeks ago to get my highlights touched up, and they used a new line of permanent hair color from Keratin Complex…
Wed 08.28
Until recently I might have rolled my eyes at the thought of wearing a sweatband – how 80′s Olivia Newton-John! Truth be told however my hair gets to be pretty gross after most of my workouts because they're very long and try as I may, it's never totally out of my face when I'm running or moving around in power yoga.
Tue 08.20
Good hair can make a girl's day, and I have yet to see a celeb scowl with Jen Atkin at her side. Not only is she the hottest hairstylist in the biz, regularly taming the locks of clients like Sophia Vergara, doing hair for national ad campaigns, and working her magic on TV and in music videos for iconic artists like Madonna, Jen is also a social media wizard.
Mon 08.19
Everything is multi-purpose these days – smart phones, kitchen appliances…there are even toilets with heated seats! Why not indulge in beauty products with as many functions? Anything to give you a few more minutes to spend time with your family and friends, or god forbid – sleep – is worth considering.
Fri 08.16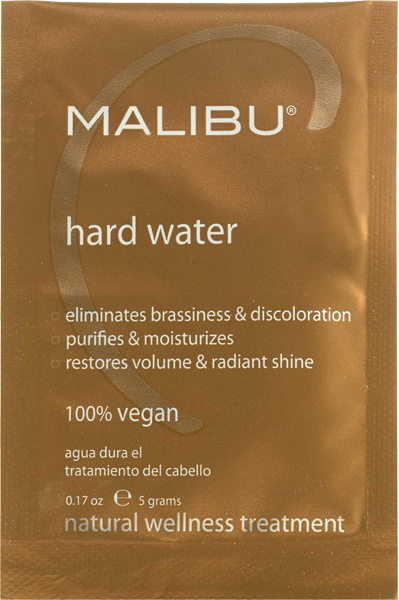 Hair treatments are a dime a dozen, but kudos to MalibuC for not only coming out with conveniently portable ones, but for having ones targets toward pretty much any hair issue I can think of!
Mon 08.12
Normally age inappropriateness comes from the more mature set trying to look younger (think 40-somethings with ombre-hued hair), yet at last night's Teen Choice Awards, it was the 20-something celebs who committed age inappropriateness. What's going on? Is Lady Bird Johnson trending?
Thu 07.25
I just got back from Miami a few days ago. I was out there with TRESemmé to checkout some of the Miami Fashion Week Swim shows they worked on and one of my favorites was Agua Bendita (well the hair was one of my favorites as far as collections…Wildfox and Mara Hoffman killed it!).
Mon 07.15
Two of my favorite friends, Elizabeth Holmes and Aliza Licht, show us how to get chic, frizz-free summer hair!