Hair
Wed 03.05
Here's a peek at some of the most unforgettable beauty looks that made their way onto Paris' runways.
Tue 02.25
Milan Fashion Week Fall 2014 has officially wrapped, and while most designers opted for natural looks both for hair and makeup, there were still plenty of out-of-the-box and inspiring styles. Here's a peek at the four beauty looks we can't get out of our heads!
Thu 02.20
Legend has it that Cleopatra bathed in milk and honey…if it was good enough for Cleopatra, reason dictates that there must be some fantastic beauty benefits to honey. Honey, in fact, is a natural humectant meaning it draws water to the skin so it's awesome this time of year when skin tends to be dry.
Fri 02.14
Odds are when you think of apple cider vinegar you think of an all-purpose household cleaner or something that you'd mix into your salad dressing, but it actually has a slew of benefits if you drink it or put it on your skin. First and foremost it works wonders if you have food poisoning!
Thu 02.13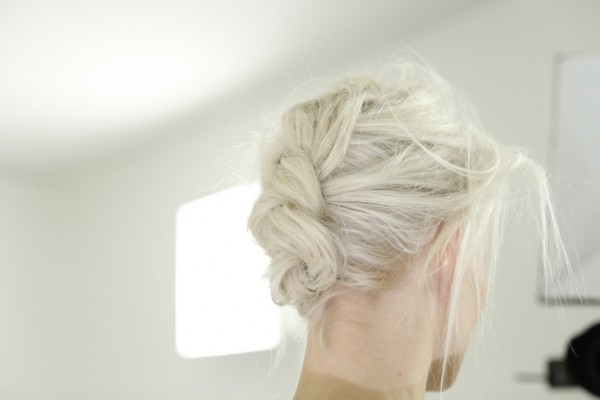 Wow, what a way to end Fashion Week…we got inches and inches of snow! But the shows must go on and they did. Here's a look at some of the standout looks that rounded out NYFW beauty.
Thu 02.06
Kérastase launched a few new products recently, and one of them is a pre-shampoo – more or less the last product I'd ever think I'd become obsessed with. Who has time for a pre-shampoo, I thought to myself?? It sounds annoying and useless, but it's far from it.
Wed 01.29
We always hear about dry shampoo, but Serge Normant is the first luxury brand (at least that I've come across) to come out with both a dry shampoo AND a dry conditioner. It's basically one of those products you never knew you needed, and then once you have it you wonder how you ever lived without it.
Thu 01.23
There is only one thing to do when it's freezing cold outside for days on end…go blonder! Well, that and book a trip to Miami, but that isn't always feasible so a few weeks ago I went to Oscar Blandi to get my highlights touched up and brightened. Amy did an amazing job, and I also had the chance to meet Gina Guercia, a very well-known editorial stylist who heads up the brand's product development.
Thu 01.09
I have anxiety issues leaving my Chelsea gym because it's located within arm's length of where about 1,000,000,000 people I know work. There is not one day – no matter how cold, rainy, or snowy it is – that I don't leave that gym wearing sunglasses. Why? Because for me to look presentable it takes a good 30 minutes, and I don't feel like fighting for the blow driers and counter space at my gym…