Hair
Fri 04.11
Recently I was preparing to leave for a trip to New York when I realized that my grays were showing (yes, that's my current reality!). Without time for a salon appointment, I popped on over to Duane Reade to pick up the TouchBack pen. This is a temporary solution just like dry shampoo, but sometimes you've gotta do what you've gotta do!
Tue 04.08
I've been traveling a ton lately – Puerto Rico, South Beach, London, Tokyo. It's so important for me to have multi-duty products on hand (you think NYC TSA is annoying…they are nothing compared to some of the other ones!). It's also not a secret that airplanes zap your skin's moisture so having a product like AERIN Beauty Rose Balm ($58) is imperative.
Mon 04.07
With so many chic women cutting their hair into pixies or bobs, the desire to chop off our locks is stronger than ever. But when I cut my waist length hair into a straight bob on whim in my twenties (I cried for hours!), I vowed to never go that short again. My hair now falls a few inches below my shoulders, and tempted though I may be for a quick change, I'm not willing to make the cut again.
Wed 03.05
Here's a peek at some of the most unforgettable beauty looks that made their way onto Paris' runways.
Tue 02.25
Milan Fashion Week Fall 2014 has officially wrapped, and while most designers opted for natural looks both for hair and makeup, there were still plenty of out-of-the-box and inspiring styles. Here's a peek at the four beauty looks we can't get out of our heads!
Thu 02.20
Legend has it that Cleopatra bathed in milk and honey…if it was good enough for Cleopatra, reason dictates that there must be some fantastic beauty benefits to honey. Honey, in fact, is a natural humectant meaning it draws water to the skin so it's awesome this time of year when skin tends to be dry.
Fri 02.14
Odds are when you think of apple cider vinegar you think of an all-purpose household cleaner or something that you'd mix into your salad dressing, but it actually has a slew of benefits if you drink it or put it on your skin. First and foremost it works wonders if you have food poisoning!
Thu 02.13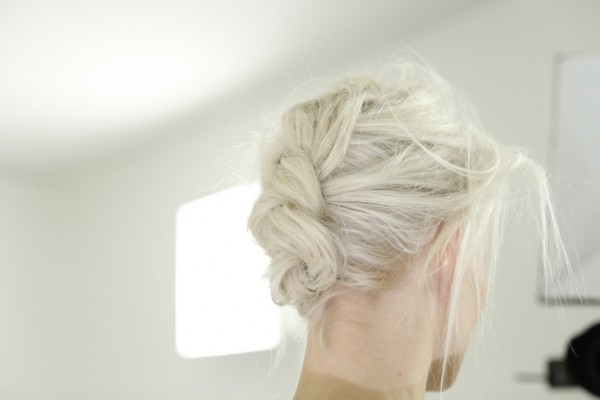 Wow, what a way to end Fashion Week…we got inches and inches of snow! But the shows must go on and they did. Here's a look at some of the standout looks that rounded out NYFW beauty.
Thu 02.06
Kérastase launched a few new products recently, and one of them is a pre-shampoo – more or less the last product I'd ever think I'd become obsessed with. Who has time for a pre-shampoo, I thought to myself?? It sounds annoying and useless, but it's far from it.