Style/Color
Here's a peek at some of the most unforgettable beauty looks that made their way onto Paris' runways.
I have anxiety issues leaving my Chelsea gym because it's located within arm's length of where about 1,000,000,000 people I know work. There is not one day – no matter how cold, rainy, or snowy it is – that I don't leave that gym wearing sunglasses. Why? Because for me to look presentable it takes a good 30 minutes, and I don't feel like fighting for the blow driers and counter space at my gym…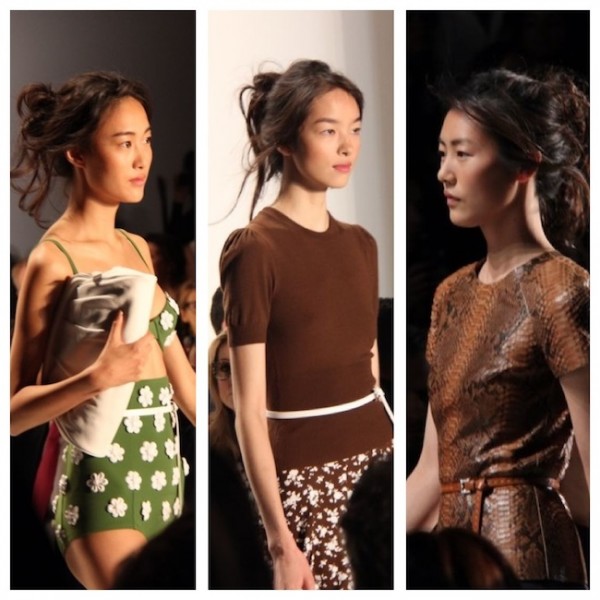 Half pony, half updo…I'm going to call this the pony-do! The hairstyle is the perfect blend of fun and formal. You'd be as likely to see it on the street as you would on the runway, making it a lifesaver on days when you're rushing between work, home, and an evening event.
Have a holiday party coming up? Time for a blowout! Get yours for under $50 at one of these Snobby salons.
Thank you Miley Cyrus for not only convincing me that we are doomed as a culture, but for ushering in one of the worst hair trends in years. I can't count the number of women I've seen at events these last few weeks sporting a nubby devil bun hairstyle and not one of them has looked anything other than ridiculous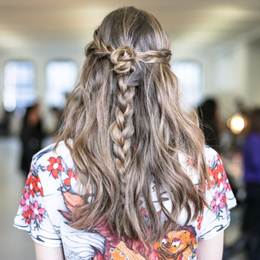 I'm a little obsessed with braids at the moment and there were so many on the runway. Rodarte's ready-to-wear collection was one of the more unfortunate ones I thought. It was inspired by L.A. and kind of a big hot mess. The hair however was fantastic! Working for John Frieda, Odile Gilbert created a "rocker princess with a cool, "undone" texture."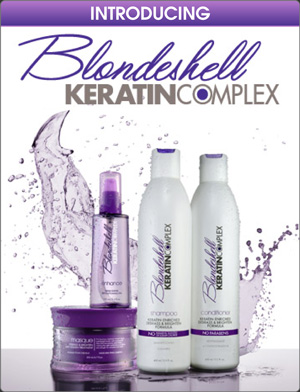 It's important to take care of your hair no matter how often you color treat it with color-specific, moisturizing products (color zaps moisture out), but now there's something new we can do to not only protect our hair, but to strengthen it. I went to the John Sahag hair salon a few weeks ago to get my highlights touched up, and they used a new line of permanent hair color from Keratin Complex…
Normally age inappropriateness comes from the more mature set trying to look younger (think 40-somethings with ombre-hued hair), yet at last night's Teen Choice Awards, it was the 20-something celebs who committed age inappropriateness. What's going on? Is Lady Bird Johnson trending?
Are you Snobs ready for July 4th?? In honor of Independence Day, turn your vanity red, white, and blue! I'm not suggesting you leave the house looking like a flag, but make sure your Americana meter is on high.