Gloss
Two of my favorite things – bags and beauty – from one of my favorite designers. What more could I ask for??
I have an elaborate 13-step beauty routine, and while I consider all 13 of those products as personal essentials, a few stuck out from the pack as the top five of the year. So without further ado, here are the best beauty products of 2013 – the ones that I just couldn't live without. What were yours?
Whether you want centuries-old geisha secrets or the latest in technology, Asia always has the best in beauty. I was out having drinks with girlfriends in the middle of a dark lounge when all of a sudden my friend whipped out this Anissa Da Vinci lip gloss. I immediately noticed the mirror on the cap, but that's not such a big deal. What is impressive…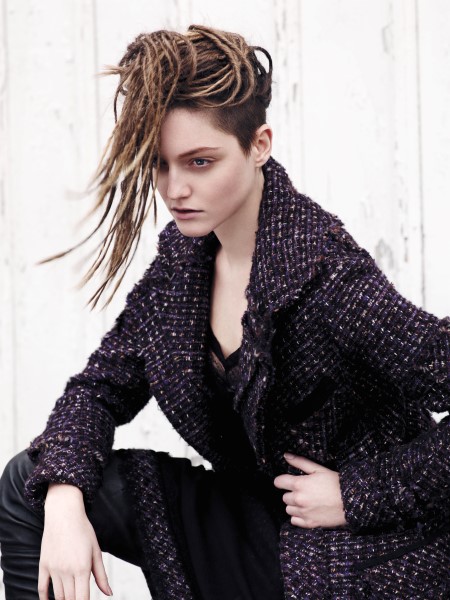 I recently spoke with NET-A-PORTER's president Alison Loehnis about fashion trends and she said that muted shades, especially pink, will be big for the fall. It's no secret that beauty often takes its cue from fashion, so the Fall 2013 Aveda collection seems to be on the right track.
The brains behind Beauty Bio-Science, Jamie O'Banion, shares her summer make up tips!
Tom Ford has obviously found and bathed in the fountain of youth, so he knows that looking bronzed should be a matter of makeup, not deadly rays. His Summer 2013 limited edition line is honestly the best bronzing collection I've ever tried, and as a former sun worshipper/tanning salon addicted LA girl, I know my … Continue reading Tom Ford Beauty Summer 2013 Collection: The Bronze Age
Nothing goes better with a bold smoky eye than a nude lip, but what people tend to forget is that it's a versatile look that would work just as well with a more neutral eye, as Elle Macpherson demonstrates in the image above. The key is to make sure your lips don't disappear. For that … Continue reading Get the Look: Elle Macpherson's Nude Lip
The Fall 2013 shows brought us countless beauty looks to try (some crazier than others!), but the ones that caught my eye were at Bottega Veneta and Jil Sander. Both runways were dominated by prominent brows, flush nude lips, and soft eyes. This focus on easy beauty is just what you want in the summer. … Continue reading Summer Beauty Looks: From Runway to Real Life
It's kind of funny to me that Estee Lauder's Spring 2013 collection is called Pretty Naughty because Lauder is one of the last brands I think of when it comes to naughty – hence the double entendre with "pretty" I presume. The brand's take on naughty is just up my alley because it balances soft … Continue reading Estee Lauder Pure Color Pretty Naughty Collection