Lips
Wed 07.30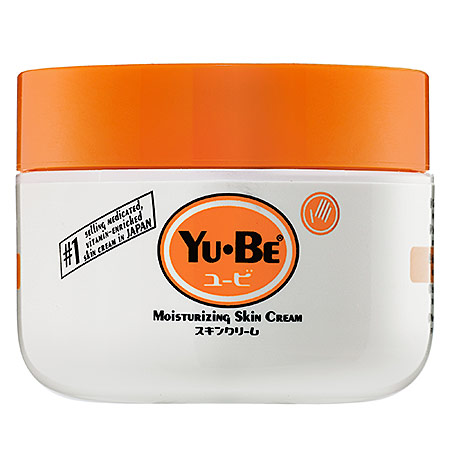 I learned a lot of things when, in the spring, I went to Japan for two weeks, like…the women have amazing skin and take their regimens very seriously and I'm not just talking about the geisha. Unfortunately even in the major department stores most people don't speak a lick of English so discovering new products wasn't as easy as I hoped.
Tue 06.03
Fresh has a lot of new offerings for Summer 2014. In addition to launching their cult fave Sugar Tinted Lip Treatment SPF 15 in a new shade, a bright fuchsia called Tulip, and coming out with a Sugar Lip Serum to target fine lines and wrinkles on and around lips, Fresh is launching UV protecting products.
Mon 06.02
Amanda Seyfried showed up to the world premiere of her new film A Million Ways to Die in the West in a butterfly-embellished Givenchy LBD. An eye-catching ensemble for sure, but I was even more taken by her flawless beauty look!
Wed 05.07
One of the most anticipated beauty collections every season is out and as always Tom Ford doesn't disappoint. While it's the face palette that has gotten the most attention, as someone who usually prefers a sheer veil of moisture on my lips rather than intense color, it's his two new lip products that I'm most excited about.
Tue 04.08
I've been traveling a ton lately – Puerto Rico, South Beach, London, Tokyo. It's so important for me to have multi-duty products on hand (you think NYC TSA is annoying…they are nothing compared to some of the other ones!). It's also not a secret that airplanes zap your skin's moisture so having a product like AERIN Beauty Rose Balm ($58) is imperative.
Wed 04.02
Anglo-Russian brand Rouge Bunny Rouge recently launched stateside, and I had the chance to play around with some of their products. Initially I was intrigued because it's a Moscow-based brand, and well….I've never, that I'm aware of, come across a luxury makeup brand from there.
Tue 03.25
Tom Ford has just launched eight new limited edition lipsticks for spring, and they come packaged in his original white and gold cases. So psyched these are back!! Especially now that the warmer weather is coming…how chic to pull out one of these lipsticks from your purse? The collection of lip shades is called Lip Color Sheer and retails for $49 each.
Mon 03.24
Remember those pastel – or I should say, pasty – lipsticks we wore in the ninth grade? We all looked like defective Barbies with our frosty blue eye shadow and pale pink lips. Fortunately, the science behind our makeup has only improved since then, as have the trends! Today's pastels involve just a glimmer of shimmer, rather than a chalky, unflattering consistency.
Fri 02.14
NYFW has finally drawn to a close. Eight days of incredible collections, but also incredibly horrible weather! To survive the brutally low temps and high winds, I had to keep my skin in tip-top shape, and that included my lips. I am somewhat of a lip balm aficionado, having used everything from nipple cream and cow udder balm (seriously) to fancy, flavored, department store versions.