Lips
Move over EOS because there's a new kid in town, and his name is Softlips! I'm an EOS devotee, so it's pure marketing that got me to try this product…couldn't resist the name, and this product lives up.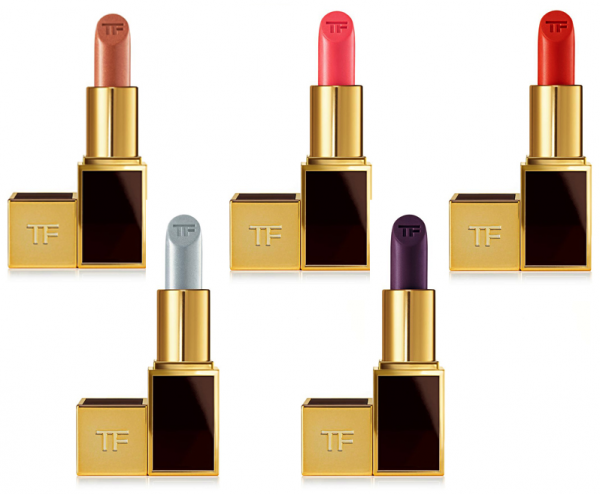 I love clutch-size anything given the always-overstuffed status of my bags, but don't love toting around sample size products. Leave it Tom Ford to design something miniature and totally luxe that doesn't look flimsily sample size.
Right at the top of my Beauty Bucket List is having Charlotte Tilbury do my makeup. This weekend, I came one step closer when her right hand, Nelson Catarino, worked his special Tilbury magic and gave me her signature Rocker Chick face.
It's time for the holidays and I'm feeling particularly inspired by Lupita Nyong'o's eye look. It's easy to go cheesy come the end of the year with green and red overload; going with a deep lip and a soft metallic eye is the perfect way to circumvent that while still rocking a festive look.
I never really got into the box trend or the Beach Mint, Shoe Mint, etc trend, but Memebox has changed my mind – and there is no monthly commitment…just adorable Korean products in a box!
How's this for an oddball trend? Ear makeup! Just like New York, London, and Milan before it, the makeup looks at Paris Fashion Week have been overwhelmingly minimal this season, but one of the first unexpected trends to emerge is makeup as jewelry.
Giorgio Armani launched his new limited edition beauty collection, Fade to Grey, on the Fall 2014 runwayicon. The products were all tested out backstage and while Armani has had a successful cosmetics line for awhile it was only recently that I started using his products. I was lured in by the gorgeous packaging.
The natural trend that started in New York and continued in London was also prevalent in Milan, but it was mainly focused on the lips. A number of designers went with elaborate eye and/or hair looks, but kept the lips matte and neutral. Here's a look at some of the standouts!
The name of this brand, Waxing Kara, is a little bit misleading. It's not actually some sort of at-home waxing brand…or am I the only one who thought that?!