Lips
One of the most anticipated beauty collections every season is out and as always Tom Ford doesn't disappoint. While it's the face palette that has gotten the most attention, as someone who usually prefers a sheer veil of moisture on my lips rather than intense color, it's his two new lip products that I'm most excited about.
I've been traveling a ton lately – Puerto Rico, South Beach, London, Tokyo. It's so important for me to have multi-duty products on hand (you think NYC TSA is annoying…they are nothing compared to some of the other ones!). It's also not a secret that airplanes zap your skin's moisture so having a product like AERIN Beauty Rose Balm ($58) is imperative.
Anglo-Russian brand Rouge Bunny Rouge recently launched stateside, and I had the chance to play around with some of their products. Initially I was intrigued because it's a Moscow-based brand, and well….I've never, that I'm aware of, come across a luxury makeup brand from there.
Tom Ford has just launched eight new limited edition lipsticks for spring, and they come packaged in his original white and gold cases. So psyched these are back!! Especially now that the warmer weather is coming…how chic to pull out one of these lipsticks from your purse? The collection of lip shades is called Lip Color Sheer and retails for $49 each.
Remember those pastel – or I should say, pasty – lipsticks we wore in the ninth grade? We all looked like defective Barbies with our frosty blue eye shadow and pale pink lips. Fortunately, the science behind our makeup has only improved since then, as have the trends! Today's pastels involve just a glimmer of shimmer, rather than a chalky, unflattering consistency.
NYFW has finally drawn to a close. Eight days of incredible collections, but also incredibly horrible weather! To survive the brutally low temps and high winds, I had to keep my skin in tip-top shape, and that included my lips. I am somewhat of a lip balm aficionado, having used everything from nipple cream and cow udder balm (seriously) to fancy, flavored, department store versions.
Despite the rise in popularity of coconut water people often have bad associations with coconuts because they think they're high cholesterol. It's actually one of the healthiest oils to cook with because it's high in immunity-boosting lauric acid and it can help with nutrient absorption, digestion, and more.
Two of my favorite things – bags and beauty – from one of my favorite designers. What more could I ask for??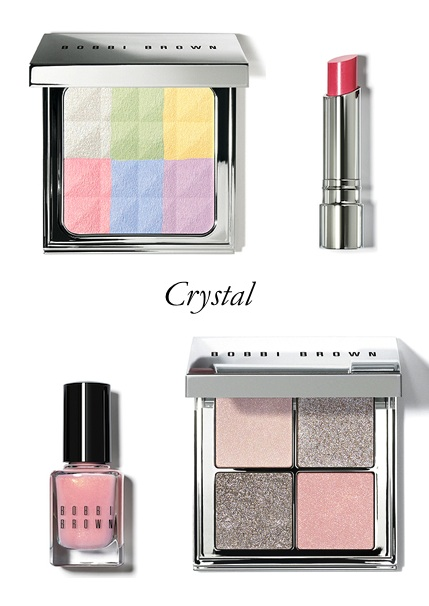 Bobbi has a way of knowing what we need, when we need it. These frigid temperatures are giving us seriously rosy cheeks, and not in the cute, flushed way – in the patchy, blotchy mess kind of way that even the best skincare routine has trouble fighting off.