Man Snob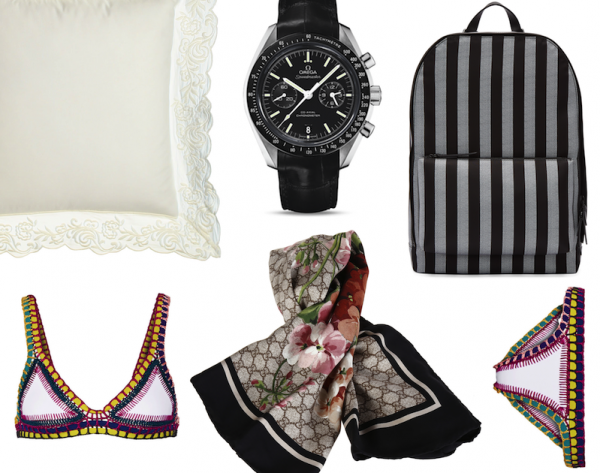 Yesterday my boyfriend gave me an early Valentine's Day present: Scattergories. I don't care how old I am; I love a good board game, and I love him for knowing that. Plus, with temps in NYC expected to drop to a balmy 13° on Sunday, a little at-home entertainment is a nice idea. Well, after playing one round, I feel compelled to warn you: I suspect this game has the power to shake even the strongest of relationships. I'm pleased to say that my boyfriend and I are still together, but how he came up with "pumpkin pie" for the category "a place that is hot" remains a mystery to me…
Featured Items
Why should the term "gender fluid" apply only to people? It's high time we have bag equality for all! Menswear is a huge trend for the girls. Just look at style-chameleon Anna Dello Russo, whose menswear is par for the course.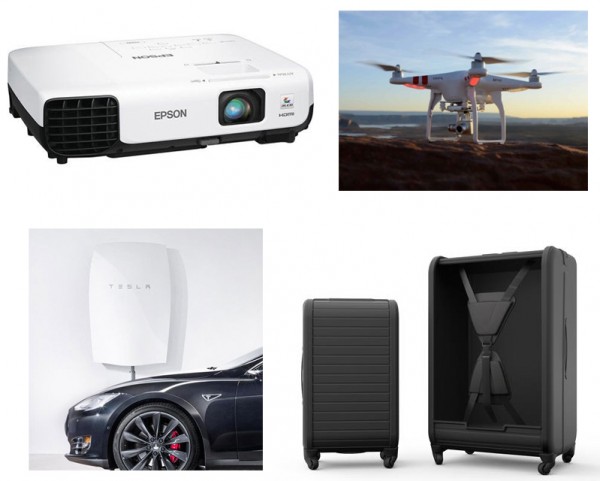 The classic question goes, what do you get the man who has it all? Well, we finally have an answer. The latest technology!
It's that time of year again! Time to pay homage to the men in our lives in the best way we know how: by updating his carryall collection. Whether he's a bag enthusiast or tries to shove everything in his pockets each time he leaves the house…
Not only did I get to play dress up while in Florence for Luisa via Roma's biannual Firenze4Ever event, I got to dress up a couple of gorgeous male models too! In honor of Men's Fashion Month, I pulled together some fresh, spring looks for the boys…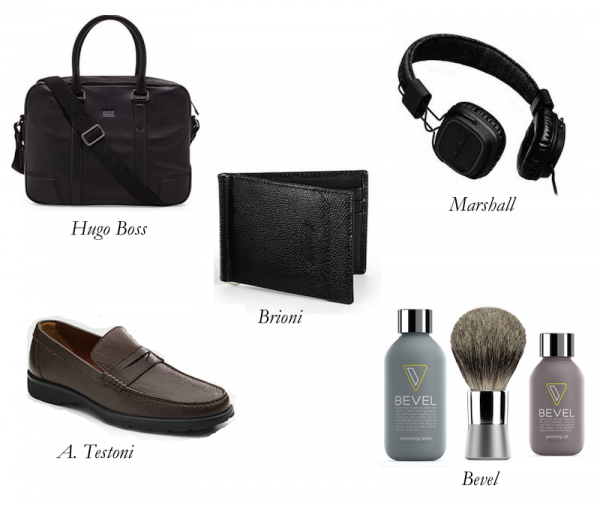 Men tend to do a better job at keeping their closets streamlined. A mom may have more clothes and accessories than she has room for (a perfectly reasonable excuse to expand said closet if you ask moi), but a dad? Just a few special pieces. And because the quantity is low, the quality must be high, so for Father's Day, don't give him a million little quirky presents. Invest in one truly Snobby gift that will last him a lifetime…
The ultimate bag would be one you can buy for your man and sometimes borrow because you actually bought it for yourself and needed a slick justification. This would be one of those bags. The carry-on is something that I have perfected. I bring A LOT of stuff on the plane with me – a blanket, a pillow, an eye mask, a cosmetic pouch with maximum hydration products, food, water, my iPad…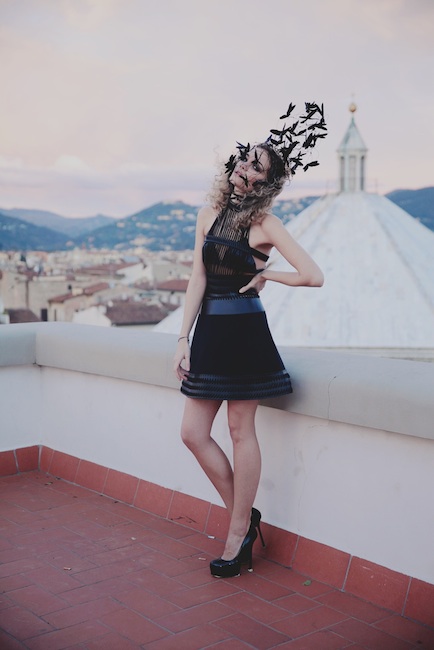 The third installment of my Italian adventures in styling (and modeling): These are the final looks from my stay in Florence. Naturally, they are also the most avant-garde of the trio.
Touted as the Oscars of the digital fashion world, FIRENZE4EVER is a three-day global fashion event like no other. My fifth time attending as host Luisa via Roma's guest brought me once again to the most magical city in Italy.