Nails
A new workweek calls for a new nail color. Today I'm all about Chanel. For their latest set of polishes, the French label has taken to the skies! Naturally, blue comes into play, but this is no boring sky blue. Magic is modeled after the deep color of daybreak, and while it's a great hue for winter, the jet black Cosmic is far more unique – and more far out for that matter…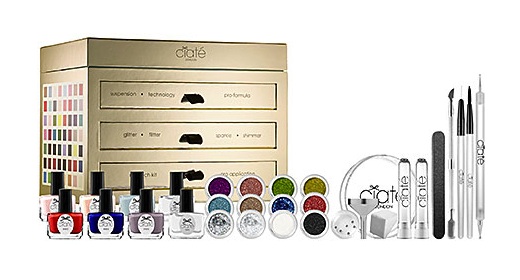 Have you ever wanted to create your own custom nail color? Now you can with the Ciate Nail Lab Kit, which comes with all the basic mani tools, plus a dotting tool, ombre sponge, glitter, striping brush, and a roll of customizable labels so you can name your polish creations (they have six colors to play around and mix with).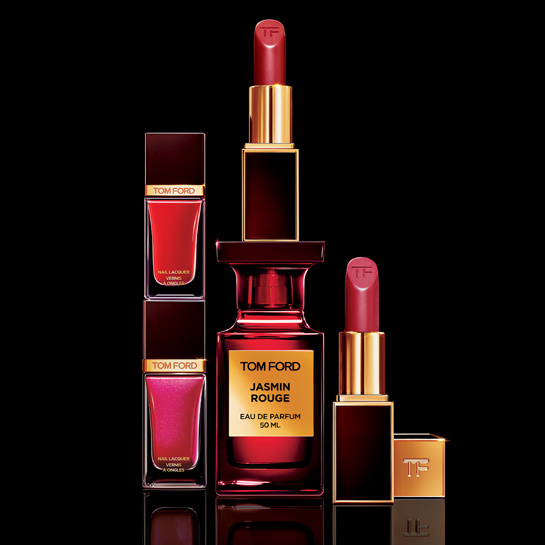 Some might say that if you spend $32 on nail polish you are, in fact, shameless, and ordinarily I'd agree – but not so with Tom Ford's lacquer. It lasts forever!! He just launched Shameless, and I love a good, deep red so as soon as I got back from Thailand I painted my nails with it.
Retailers are now slowly starting to release their limited edition holiday gift sets and if past years are any indication, the good ones will sell out before the holidays. Whether you have a million people to shop for or whether you plan to splurge on no one but yourself, head to your nearest Sephora, Nordstrom, Neiman Marcus, etc. now!
File this gift set under "things that make me wish I celebrated Christmas." How cute is this!!! Not only is it an amazing deal at $58 ($100 value), it's an awesome gift – or treat for yourself. Ciaté Mini Mani Month Set has 21 days worth of polishes…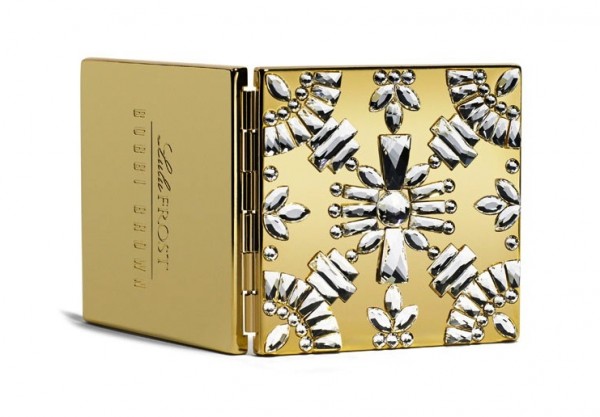 The holidays are all about nostalgia, so to celebrate the season, Bobbi Brown is bringing us back – to Old Hollywood! American screens icons inspired the collection, featuring jet black ink liner ($27), va-va-voom lip color ($28), and glittery polishes ($18). And that's not all Bobbi gotten you for the Holidays – she's also released the Gift Giving collection.
Ignore any marketing fluff around nail polish that says natural or any variant on that word. There is no such thing as natural or organic polish as they are all made from chemicals and various dyes.
When you think of frosted nail polishes, you probably think back to those scary '80s shades, yet thanks to new technology, you can get your shine with shimmer and depth. Trust me, I never thought I'd recommend frosty green polish, but there you have it – I'm sporting Chanel's Alchimie (at Chanel for $27) as I type this.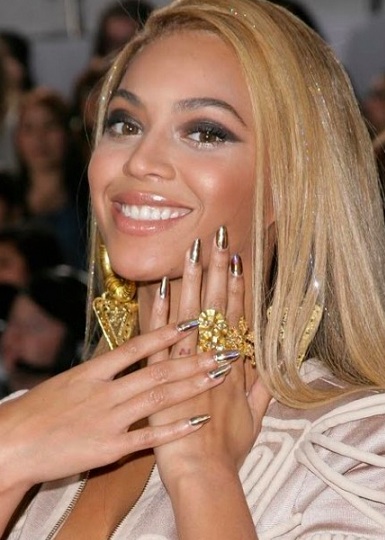 Judging by most of the influencers in the nail color game metallics are it for fall. Countless brands including essie and Estee Lauder are launching metallic collections for the coming season and I'm loving them because for once they're saturated metallic hues! Remember when Minx nails were having a moment?