Nails
I love a gel manicure as much as the next person but, at least for me, it's not worth the arduous removal process nor is it worth the risk of nail damage (or worse skin cancer…) because of the UV lamp. Now Nail Inc. has launched a safe alternative with their Gel Effect Polishes.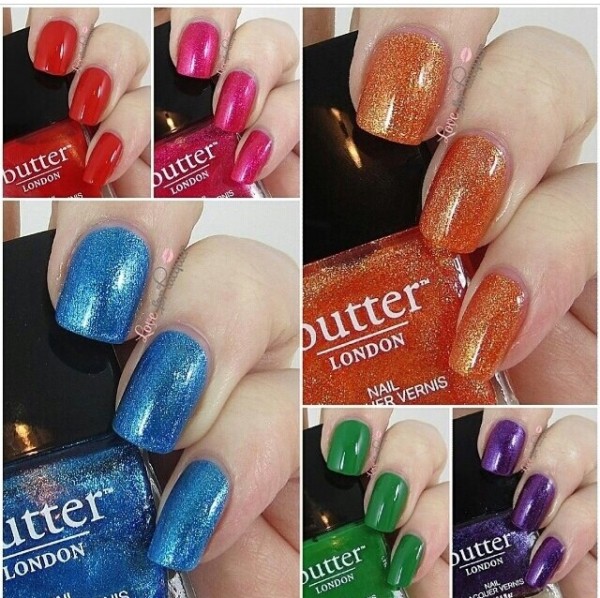 I found this picture on Butter London's Instagram and it does their new polishes way better justice than any of the ones I took! Called Lolly Brights, the brand's new collection consists of six limited edition shades ($15 each), my favorite of which is Ladybird (top left).
I'm not gonna lie – my favorite polishes are Tom Ford. He's got a killer color selection, you only need one coat, and they last forever…but $32 isn't exactly conducive to buying up the whole collection. While Ford's polishes are mostly staple, season-less colors, for something fun and fleeting check-out Maybelline's new line of polishes.
Start the week out right with a dramatic mani! Personally, I'm having a red moment, and Chanel's Le Vernis Pirate shade was just the cherry hue I was craving. The formulas for some brands dry nails out, but Chanel's moisturizes and strengthens, especially when you apply a strong base coat first (which will also prevent your nails from getting stained red).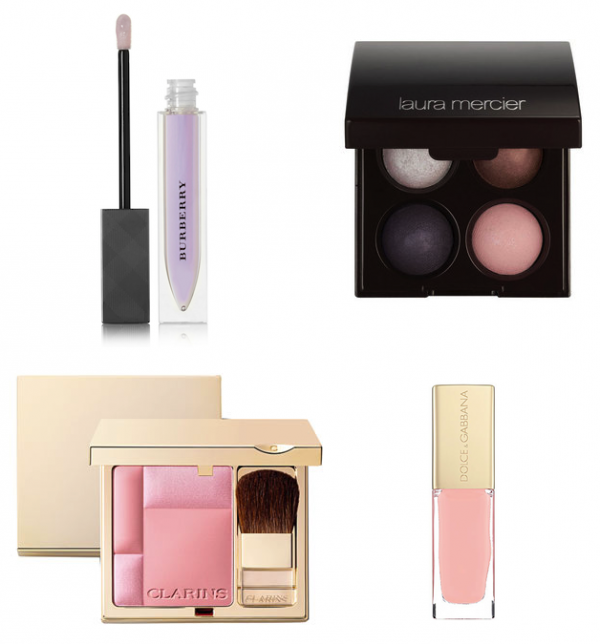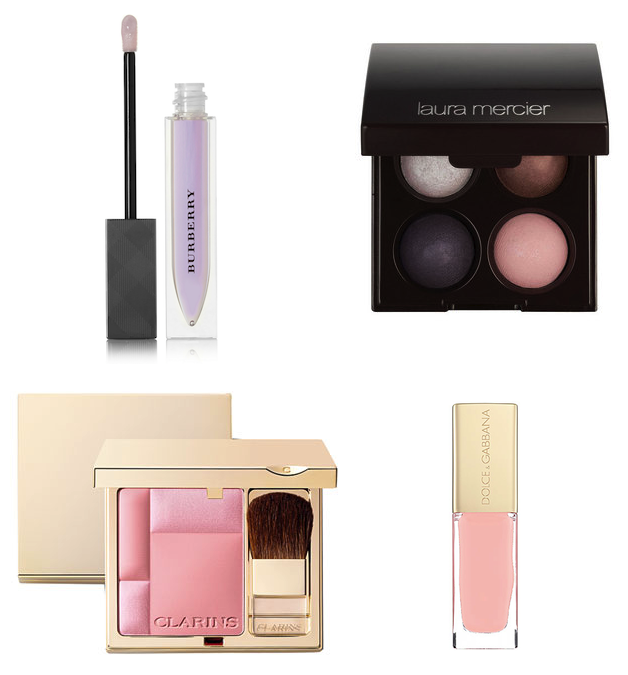 Remember those pastel – or I should say, pasty – lipsticks we wore in the ninth grade? We all looked like defective Barbies with our frosty blue eye shadow and pale pink lips. Fortunately, the science behind our makeup has only improved since then, as have the trends! Today's pastels involve just a glimmer of shimmer, rather than a chalky, unflattering consistency.
Forget every other polish brand and head straight to Sephora to pick up a Formula X polish. Or while you're at it, might as well get their The Twenty-Two Set, which gives you a whopping 22 polishes for $55 – a $103 value.
A new workweek calls for a new nail color. Today I'm all about Chanel. For their latest set of polishes, the French label has taken to the skies! Naturally, blue comes into play, but this is no boring sky blue. Magic is modeled after the deep color of daybreak, and while it's a great hue for winter, the jet black Cosmic is far more unique – and more far out for that matter…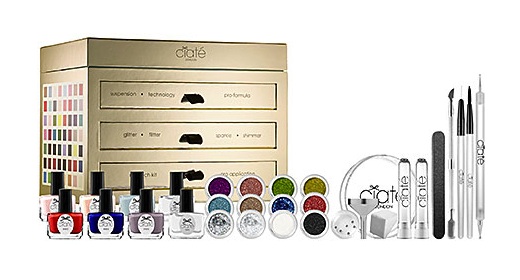 Have you ever wanted to create your own custom nail color? Now you can with the Ciate Nail Lab Kit, which comes with all the basic mani tools, plus a dotting tool, ombre sponge, glitter, striping brush, and a roll of customizable labels so you can name your polish creations (they have six colors to play around and mix with).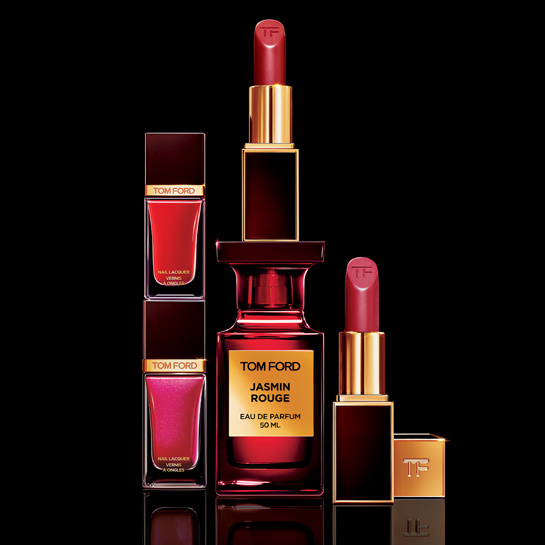 Some might say that if you spend $32 on nail polish you are, in fact, shameless, and ordinarily I'd agree – but not so with Tom Ford's lacquer. It lasts forever!! He just launched Shameless, and I love a good, deep red so as soon as I got back from Thailand I painted my nails with it.