Nails
File this gift set under "things that make me wish I celebrated Christmas." How cute is this!!! Not only is it an amazing deal at $58 ($100 value), it's an awesome gift – or treat for yourself. Ciaté Mini Mani Month Set has 21 days worth of polishes…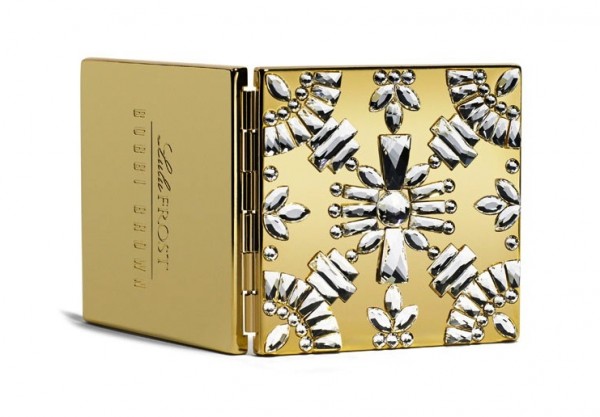 The holidays are all about nostalgia, so to celebrate the season, Bobbi Brown is bringing us back – to Old Hollywood! American screens icons inspired the collection, featuring jet black ink liner ($27), va-va-voom lip color ($28), and glittery polishes ($18). And that's not all Bobbi gotten you for the Holidays – she's also released the Gift Giving collection.
Ignore any marketing fluff around nail polish that says natural or any variant on that word. There is no such thing as natural or organic polish as they are all made from chemicals and various dyes.
When you think of frosted nail polishes, you probably think back to those scary '80s shades, yet thanks to new technology, you can get your shine with shimmer and depth. Trust me, I never thought I'd recommend frosty green polish, but there you have it – I'm sporting Chanel's Alchimie (at Chanel for $27) as I type this.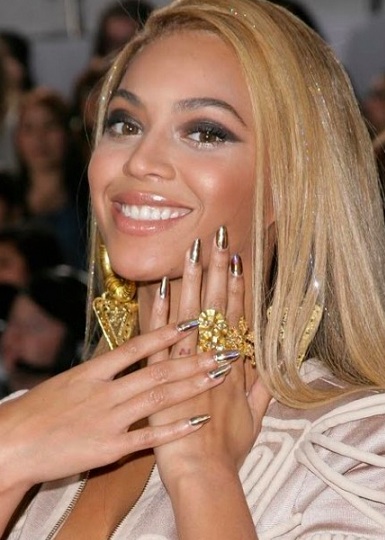 Judging by most of the influencers in the nail color game metallics are it for fall. Countless brands including essie and Estee Lauder are launching metallic collections for the coming season and I'm loving them because for once they're saturated metallic hues! Remember when Minx nails were having a moment?
Can summer please be over already?? It's been 104 degrees here in Texas all week long. I know, I know – I complained when it was cold and now I'm complaining that it's hot. To be honest, I'm also just tired of summer clothes. I'm ready to roll out my fall noir repertoire! All I need are a few more beauty options to complete the romantic look, and NARS has them.
I recently came across this ad for a Miami-based jewelry store and couldn't take my eyes off the female model's pointy nails. We've seen Fergie, Beyonce, Adele, Rihanna, and a handful of other stars perfect this shape, which works great if you're trying to elongate your fingers.
Chanel seemed like the kind of Snob who made her own luck in life, but when it came down to it, she was superstitious. The icon kept tons of good luck charms around her, and I have a feeling these products will be ours this fall. After all, looking good makes you feel good, and when you feel good, you do well, right?
I love scouring the beauty counter at Neiman's, but it's also nice when someone else does the work. That's what Glossybox is all about. Each month, they curate a collection of five to six travel-sized products, and have it sent right to your door! Pretty sweet deal, huh?