Perfume
I wouldn't wear all of them, but I have yet to smell a Tom Ford scent that doesn't leave me marveling at how distinctive it is…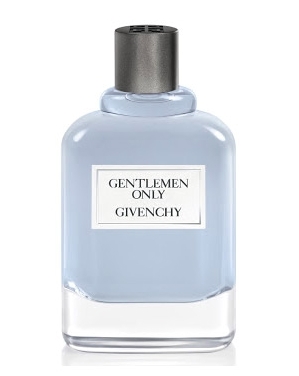 If your father is anything like mine he's a total Beauty Snob. While my mother has a handful of go-to beauty products and is completely unadventurous, my father will try anything and everything and loves to pamper himself.
Anglo-Russian brand Rouge Bunny Rouge recently launched stateside, and I had the chance to play around with some of their products. Initially I was intrigued because it's a Moscow-based brand, and well….I've never, that I'm aware of, come across a luxury makeup brand from there.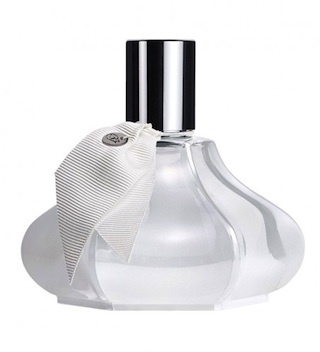 Comme des Garçons x Stephen Jones have just launched their second fragrance in six years. Available at the Trading Museum Comme des Garçons (54 Rue du Faubourg Saint-Honoré in Paris – there is currently an exhibition of Stephen Jones hats), and at Dover Street Market for $165, it fittingly comes in hat box-shaped packaging stuffed with white netting.
Here's a pairing that would have likely never happened were Olivier Theyskens still at the helm of Nina Ricci (I so miss him there!). The brand has collaborated with Ladurée for a new scent, La Tentation de Nina. Well, it could have happened with Theyskens, but I feel like it would have resulted in a caviar macaron-inspired perfume or something!
I am creature of habit when it comes to fragrance. Partly because I want people to know who's there when I creep up behind them (no, but really), and partly so that my boy will think of me when he smells my perfume. Florals are my favorite – especially white flowers like gardenia – which is why the new Cartier La Panthere eau de parfum seems made for me.
Escada's limited edition scents have developed a cult following and their latest, Born in Paradise ($20-75), will no doubt serve to further that tradition. Why? Because it's inspired by the piña colada. I feel like everyone has a deep relationship when it comes to the piña colada. I can totally remember the first time I had one – I was eight, and it was in Hawaii. It was love at first sip.
The Olsens just released two fragrances as part of their Elizabeth & James line exclusively at Sephora. Two years in the making, and I love everything about them! Called Nirvana Black and Nirvana White, they range in price from $22 for a rollerball to $75 for a 50ml bottle. They're affordable, but they smell luxe.