Perfume
I got Sephora Favorites Fragrance Sampler for Him for one of my favorite trainers at Barry's Bootcamp who I happen to know is a total fragrance snob…how perfect is this for a discerning olfactory lover! For $65 you not only get 14 samples, but you also get a voucher to get a full size bottle of one of the scents.
I can't say that I've ever wanted to smell like gingerbread, but the CB I Hate Perfume gingerbread scent just re-launched and OMG does it make me want to eat a gingerbread house…like give me a whole house and let me bite into it like a food-deprived animal….that's how yummy it smells.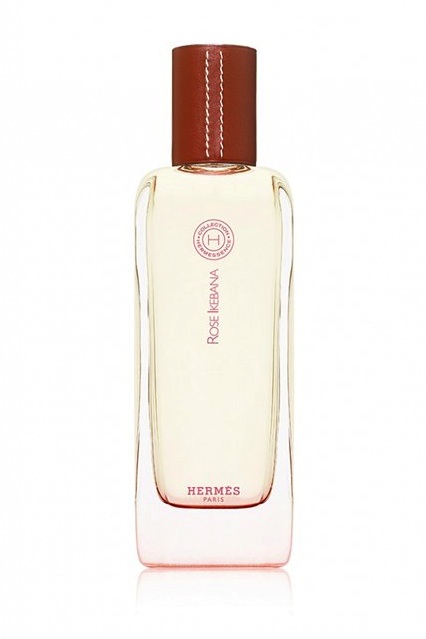 I have only met one nose in my life. No one told me her name. They simply whispered, "she's THE nose." I can't imagine the pressure of having such gifted olfactory senses. Are yours so heightened that you can smell things a mile away? Christine Nagel's are! She's developed more luxury fragrances than we can even count, including Miss Dior Cherie and a slew of Jo Malone London scents…
If you live in Los Angeles you've probably heard of LA-based artist Sage Machado. She had a store on Beverly Boulevard that countless celebrities were known to frequent including Julia Roberts, Madonna, Kate Hudson, and Sheryl Crow.
There are a ton of amazing fragrance gift sets that just hit counters, but one that stands out is the Prada Infusion D'Iris Gift Set ($115). I never would have thought I'd say this, but I would actually wear the free pouch as a clutch!
Danny Seo was unarguably a precocious child. On his 12th birthday with $23 he founded Earth 2000 and six years later it was the country's largest teenage activist charity, spearheading worldwide environmental campaigns.
Who knew something like this existed?! Frederic Malle has the most amazingly convenient incense – they're made out of rubber (they look and feel more like waxy blocks though), and they're perfect for perfuming your closets, drawers or any other small space.
Botanical Me is a new aromatherapy product line inspired by some of Africa's most powerful healing plants. ME actually stands for Malaria Eradication since the brand partnered with Malaria No More, a global non-profit. Product sales directly go to help supply mosquito nets, education, and ACT Medical treatments.
Tom Ford has just launched four new scents as part of his Atelier D'Orient Collection: Plum Japonais, Rive D'Ambre, Shanghai Lily, and Fleur de Chine.