Runway
Tue 02.11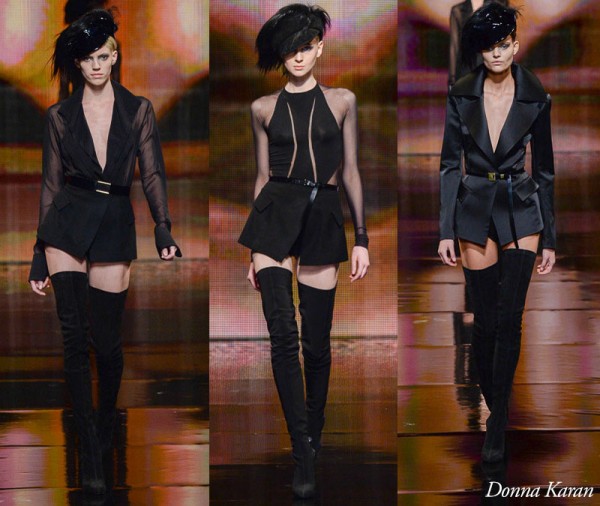 Freezing temperatures and ice-slick pavement could not keep us away from 23 Wall Street last night, Hugh Jackman and Katie Holmes included. Naturally, only a true force of fashion could have this kind of pull, and Donna Karan's 30th anniversary runway show was the occasion.
Tue 02.11
A vivid explosion of colors and florals with expertly layered textures made for one of the richest shows we have ever seen from always-inspiring Thakoon.
Mon 02.10
I always appreciate the relaxed, zen-like environment of The Row's presentations. Walking into their venue is an instant reprieve from the chaos that abounds at other shows and on the streets. As per usual, Ashley and Mary-Kate mingled with guests while we sipped tea and noshed on croissants. A few minutes before the show, the girls disappeared backstage, and the intrigue mounted…
Mon 02.10
Or should I say, here comes Soleil? "This season, I gave her a name: Soleil," said Phillip Lim of his Fall 2014 woman. "A fun and culturally curious woman, her world is somewhere between instant pop and culture." She's also a more evolved version of the original Lim girl.
Mon 02.10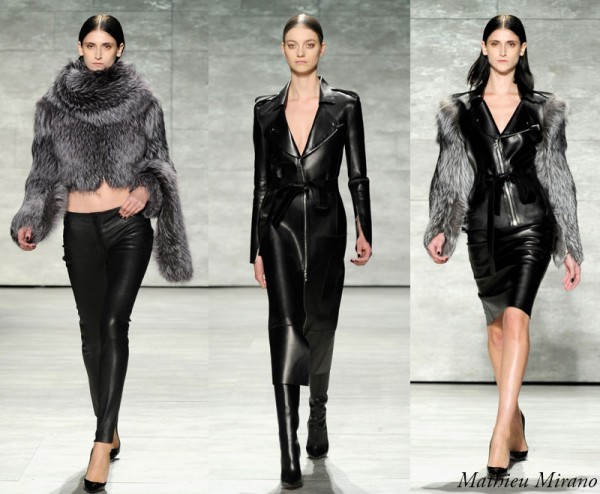 This season Mathieu Mirano had a proper sit-down runway show. I do like presentations because you get up-close looks at his intricate details, which are what he's good at. But the show was set up with serpentine rows so everyone had great seats. I'm thankful to sit, always, and the relaxed setting allowed for full inundation of just how spectacular minimalism can be.
Mon 02.10
Many predicted Americana and western-style pieces to grace the runways this season, and so far at least one NYFW trend seems to fall right in line with those expectations. Fringe, fringe, fringe!
Sun 02.09
Brand name aside, Donna Karan is a designer who has always used her native city to inspire and guide her work. It's intrinsic; it's the DNA, and with her DKNY Fall 2014 runway show, she paid homage to the most densely populated city in the country with more zeal than ever.
Sun 02.09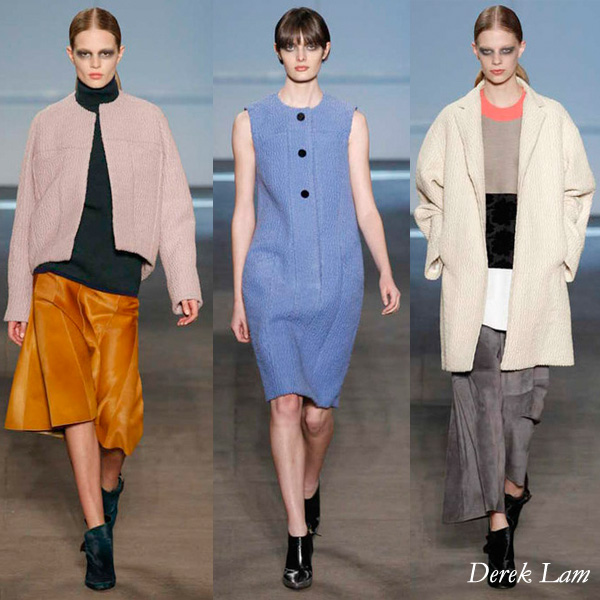 In my backstage interview with Derek Lam, I asked him to describe his Fall 2014 collection in one word. The answer? Energy. Sportswear-infused and as comfortable as it is polished, the high-octane theme made for a most luxurious collection.
Sun 02.09
It was rather hard to focus at Victoria Beckham's show this morning. I had the good fortune of being seated directly across from David and the adorable kids. But alas, no amount of Beckham-clan cuteness could successfully distract me from such an incredibly elevated collection. Victoria's theme: the "embodiment of a modern and sophisticated spirit," and she delivered it in spades.