Skin
Thu 02.20
Legend has it that Cleopatra bathed in milk and honey…if it was good enough for Cleopatra, reason dictates that there must be some fantastic beauty benefits to honey. Honey, in fact, is a natural humectant meaning it draws water to the skin so it's awesome this time of year when skin tends to be dry.
Mon 02.17
Ole Henriksen Roll On Acne Clearing Solution ($20) has become my secret weapon for a post-gym face cleanse. It's super easy to use since it's a rollerball (i.e. very sanitary – key after the gym), and it doesn't smell or dry out my skin. It says to apply it before using a moisturizer, but I actually cleanse, apply moisturizer, and then use this as a spot treatment and never leave having a feeling of dryness.
Fri 02.14
Odds are when you think of apple cider vinegar you think of an all-purpose household cleaner or something that you'd mix into your salad dressing, but it actually has a slew of benefits if you drink it or put it on your skin. First and foremost it works wonders if you have food poisoning!
Wed 02.12
There are just two more days left in NYFW (it always goes by quickly!), and so far my skin is taking the arctic NYC temperatures like a champ. Normally, I have a thirteen-step skincare routine, but when you can barely even make time to eat, some steps must fall to the wayside.
Fri 01.31
I have lots of hydrating atomizers and have used them forever, thinking they're pretty much all the same. Until I started using Avene's Thermal Spring Water, that is. This isn't like the Evian that's just water in a special dispenser that atomizes. To begin with, Avene's particular dispenser is a little more complex.
Thu 01.30
In the first few weeks of 2014, I have already racked up over 25K frequent flier miles, traveling throughout two continents and six cities. As fun as it's been, my skin quickly began to feel like dry, crackling paper, sending me running straight to my longtime esthetician, Renee Rouleau.
Mon 01.27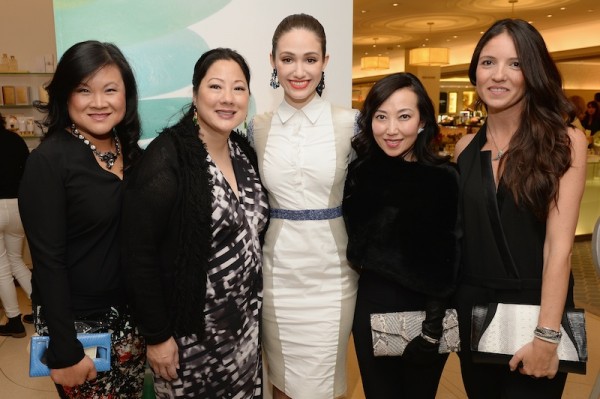 Kelly and I were thrilled to host last Friday's event for Restorsea at Bergdorf Goodman! Brand ambassador Emmy Rossum, founder Patti Pao, and accessories designer Khirma Eliazov were all on hand at the city's poshest department store to fete the release of Khirma's exclusive pouch, filled to the brim with travel-size versions of Restorsea products.
Fri 01.24
Think about how many foundations come in just three shades – light, medium, and dark. You're lucky if one of them truly matches your skin tone, which is just one of the many reasons why Jodie Patterson and Benjamin Bernet founded DOOBOP. The site is the first beauty e-tailer designed specifically for multi-ethnic women.
Tue 01.21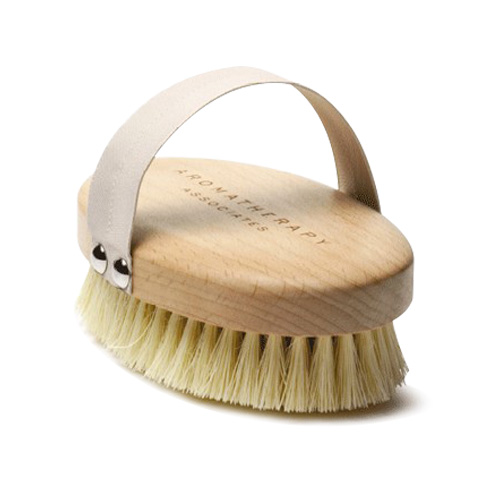 When I was in Thailand I had my first experiences with dry brushing at a spa. I was told it would help not only exfoliate, but stimulate circulation. Makes sense! That's why I use "rough" scrubs on my body. In speaking with my therapist, however, she also said it was one of the most effective ways to fight cellulite.