Skin
Over the past three weeks, I've traveled from Dallas to Paris to Florence to Dallas to LA to Dallas to LA to Miami…even for the most dedicated of Beauty Snobs, this can wreak havoc on your skin; but Equitance skincare products have saved me!
Featured Items
It's that time of year when our bodies are being pushed to the limit, both mentally and physically. We are all crazy-busy between shopping, cooking, decorating, and maybe traveling. Add the endless parties, nice wines, and late nights, and who takes the real beating? Your skin! Then you need to look good all over again the next day, so what do you do? Booking a facial would be ideal, but let's be serious: Squeezing in an appointment like that just isn't feasible. Santa is the only who's able to stop time around here.
Featured Items
As much as I love the big box Sephora or Nordstrom experience, there's a lot to be said for a well-curated boutique where you know that every last item in the store is of the highest caliber. Such is the case with Eve by Eve's, a gorgeous shop located in the heart of Beverly Hills.
Featured Items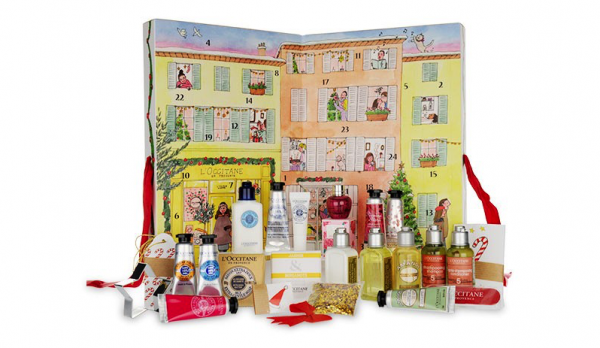 Now is the best time of year to shop for beauty products; not only as gifts, but for yourself! Brands that ordinarily never discount offer value sets and limited edition gift sets this time of year, many of which sell out well before the holidays. Here's a look at four favorites…
Featured Items
The oft-quoted statistic says that 20% of New Yorkers go to bed hungry, and that one in four children in New York goes to bed hungry. Horrifying. A close friend of mine was one of those kids, and to this day she has anxiety about ever returning to the times when creditors were knocking on her parents' front door and dinner wasn't guaranteed.
Featured Items
I've seen just about every fad come and go (thanks to the Digital Age, trends get recycled as quickly as the seasons change!), but one thing never goes out of style: anti-aging – or more specifically, lifting products that claim to reverse time.
Featured Items
Sometimes you just have to spice things up in a relationship to keep it interesting. I'm about the last person to get out of my comfort zone, which is why I was intrigued by Luz de la Riva.
Bathing and eating chocolate both sound pretty fabulously indulgent (and I hate the word fabulous!). As I write this, I'm munching on some brandy-infused chocolates I bought at Demel while in Vienna. You have to pop each chocolate whole into your mouth or risk some liquid dribble. Needless to say, it's making it a bit easier to deal with my 4 p.m. slump.
Featured Items
We've all been there…you get up and you have a Cindy Crawford mole-sized zit on your face. The panic! When it happens to me I obsess over it and always think that everyone is staring at it. While there are a handful of actives that work well, I've found that far and away sulfur works the best and in particular the sulfur mask from Proactiv+.