Skin
We try to avoid playing favorites with our beauty products. There are so many new tech-savvy tools, colorful polishes, and revolutionary skincare serums coming out all the time that you want to try everything, and lucky for me, that's my job! At the end of the day, though, there are just some must-haves that can't be beat.
After a hot bath, I love to relax by slathering Darphin's Revitalizing Oil all over my face, hair, and body, and sitting in my zero gravity massage chair for 20 minutes of pure bliss.
The new year always brings new beginnings and new habits. Get a fresh start with your skin by incorporating Renée Rouleau's ten tried-and-true tips to get a beautiful glow all year long.
I started using the Equitance Brightening Collection six months ago, hoping to bolster my daily routine with some much-needed nourishment. Most Asian women care more about flawless skin than makeup (if you don't have dark spots or discoloration, what's there to cover up?), and this Japanese line gives you that naturally beautiful look.
Just when I wrapped my head around kale migrating from the kitchen into skincare it's already being eclipsed by a new "it" ingredient and would you believe it's charcoal?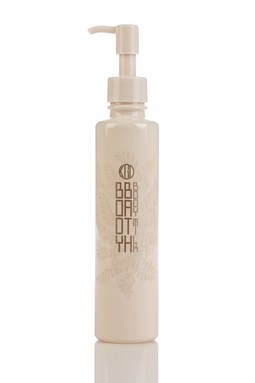 Anti-aging shouldn't stop at the neck. In fact, hands are one of the easiest places to spot someone's age; they're rarely cared for as well as the face is, and the rest of the body often ends up equally overlooked. If you really want to stay soft skinned, you must pamper yourself from head to toe…
Just because the summer is over doesn't mean you can get lazy with your pedicures. In fact, this is the time to really take care of your feet, after the harsh beating they get over the summer (especially wearing flip flops; they're torturous on the heels). I've been using the Glytone Ultra Heel and Elbow Cream – mostly on my feet – to great results.
I started using Strivectin over 10 years ago, just after I'd turned 30 and gotten married. I'd always been a beauty addict, but with so many big life changes, I felt like being even more proactive when it came to anti-aging.
If I had to pick one brand to use exclusively for the rest of my life it might very well be L'Occitane. It's among the few brands I turn to every time my skin goes a little nuts with the change of the seasons or I have an unexpected breakout because I can count on their products to get the job done without aggravating my skin