Skin
Mon 04.14
Don't get me wrong – sulfur and salicylic acid are miracle workers for treating acne, as is glycolic acid since exfoliating is key to preventing breakouts. But nothing has proven as effective as benzoyl peroxide when it comes to treating my own breakouts.
Tue 04.08
I've been traveling a ton lately – Puerto Rico, South Beach, London, Tokyo. It's so important for me to have multi-duty products on hand (you think NYC TSA is annoying…they are nothing compared to some of the other ones!). It's also not a secret that airplanes zap your skin's moisture so having a product like AERIN Beauty Rose Balm ($58) is imperative.
Fri 04.04
Let's get one thing out of the way…there is NO cream that is going to make your arms skinnier. Trust me, if there was such a magic potion it would be all over the news. That doesn't mean it's hopeless, however! In addition to diet and exercise, there are body products that can help enhance your physique like Bliss' fatgirlslim armcandy (at Bliss for $38).
Thu 04.03
For anyone on a budget looking for beauty products to skimp on, the first thing to do is stop buying expensive body wash because drugstore ones are great. Hands down the best, in my opinion, has always been Dove. Their line of moisturizing washes don't have a thick detergent-like lather, but rather a smooth and soft one and, just like its name indicates, the formulation is moisturizing.
Wed 04.02
Anglo-Russian brand Rouge Bunny Rouge recently launched stateside, and I had the chance to play around with some of their products. Initially I was intrigued because it's a Moscow-based brand, and well….I've never, that I'm aware of, come across a luxury makeup brand from there.
Tue 04.01
Have you started an anti-aging skin care regime too young? Celebrity esthetician Renée Rouleau explains why you might want to hold off, and what preventative measures you can take in the meantime.
Fri 03.28
I was told about StriVectin's latest product, their SD Advanced Concentrate, and remembered that I'd tried the original nine years ago…
Wed 03.26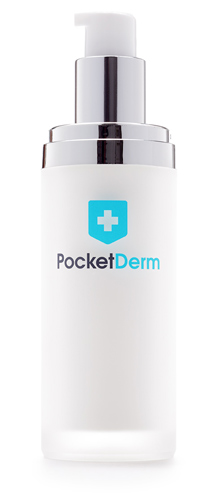 PocketDerm is a new service launching at the end of the month to help men and women with no access to a dermatologist – whether because of money, time, or geographical constraints – to connect with a dermatologist so that they can get help when it comes to treating their acne.
Fri 03.21
This Clarins Instant Light radiance boosting complexion base is my new beauty obsession. It's the secret to perfect skin packaged up in a nice, little tube! The company's spring collection is all about natural radiance, meaning it's heavy on products that pull light from your environment to create glowing skin.