Skin
Fri 03.28
I was told about StriVectin's latest product, their SD Advanced Concentrate, and remembered that I'd tried the original nine years ago…
Wed 03.26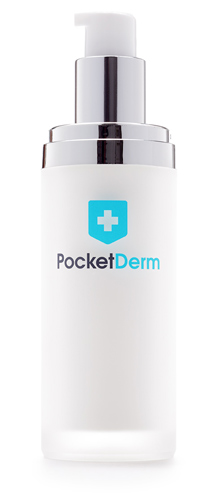 PocketDerm is a new service launching at the end of the month to help men and women with no access to a dermatologist – whether because of money, time, or geographical constraints – to connect with a dermatologist so that they can get help when it comes to treating their acne.
Fri 03.21
This Clarins Instant Light radiance boosting complexion base is my new beauty obsession. It's the secret to perfect skin packaged up in a nice, little tube! The company's spring collection is all about natural radiance, meaning it's heavy on products that pull light from your environment to create glowing skin.
Fri 03.14
There are a lot of crazy mythical cures out there, and oil pulling sounds like one of them. But it does in fact have its merits and benefits. It is an ancient practice, ancient as in it was written about in Ayurvedic books thousands of years ago. So why are we only hearing about this now?
Thu 03.13
There are countless face creams that fight dark spots, but I rarely see any body creams that fight them. I love all Yes to products; I've tried dozens of them and have yet to come across one that isn't effective, so I was intrigued by Yes to Grapefruit spot correcting body cream.
Tue 03.11
Caudalie has build a veritable empire on the antioxidant power of grapes. In fact, before anyone in mainstream beauty was talking about antioxidants, they maintained that resveratrol (obtained from the skins of Cabernet Sauvignon grapes), had tremendous anti-aging benefits and was the first skincare brand to use it topically – and the first to patent it in stabilized levels.
Wed 03.05
Shea Terra Organics is a natural skin care line made with unique, indigenous ingredients from Africa. The brand hopes to support the economy of third world countries by sourcing all of their ingredients from them. Their main go-to ingredient is shea butter, one of my all-time favorites (thank you L'Occitane!), which they combine with a number of others that have been proven to help heal skin.
Mon 03.03
Prtty Peaushun Skin Tight body lotion is one of the best things you can get for your post-baby physique – or any physique, for that matter!
Fri 02.28
With all the luxe salts I buy, my love of baths has recently been turning into a financial liability. Before someone decided to stage an intervention, I took matters into my own hands and tried the DIY route. It doesn't require a chemistry degree or anything too complicated – just your sense of smell!