Skin
Fri 12.06
Winter has come, and dry skin along with it. I don't just need moisturizing – I need intense therapeutic care, and fortunately, I've found it in Kahina Beauty's FEZ body serum.
Tue 11.19
Skin care expert Renée Rouleau helps us slow down the aging process with a few key tips!
Fri 11.15
The bath is my sanctuary. A nice, long soak solves all most problems, whether it's exhaustion, a headache, an oncoming cold, or just general crankiness. It's about as close to the Fountain of Youth as we're going to get. You step in after a long day, and reemerge fresh and new.
Wed 11.13
Skincare brand Restorsea's founder Patti Pao is certain of one thing – you will love her products. She is so sure of this that she offers refunds for unsatisfied customers. I have yet to hear a negative review yet, though! To drive this point home, we had three women from all different walks of life try the products.
Wed 11.06
I always travel with Restorsea's Reviving cleanser. I just landed in NYC yesterday, and after a long day of running around, there's no better way to refresh your skin before falling into bed. It was a lifesaver on 14-hour workdays during New York and Paris Fashion Weeks.
Mon 11.04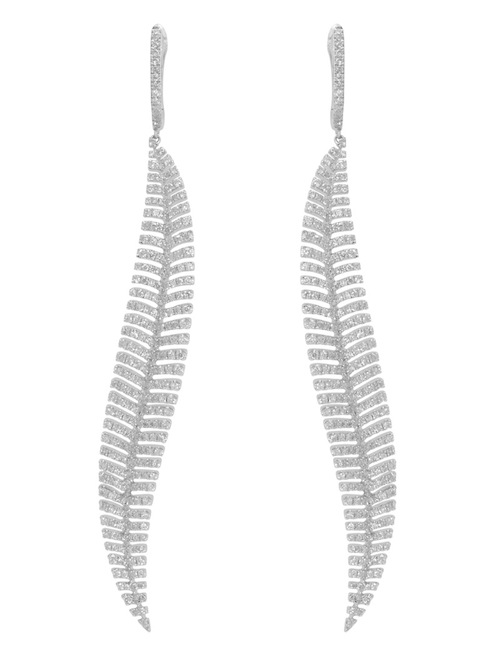 WIN DIAMOND EARRINGS AND A YEAR'S WORTH OF RESTORSEA!
Thu 10.31
My friend works at Dermalogica so when, before leaving for a trip to Israel the other week, I realized I had no cleanser under 3oz I emailed her and asked her if she could send me one of my favorites in mini size (pretty, pretty please!).
Tue 10.29
The Retexturizing Body Butter is one of my favorite beauty products of all time. I have an entire cabinet full of lotions (don't we all?) but none of them do what this can do and makes me feel the way this does.
Fri 10.25
I love Koh Gen Do! I can't live without their Cleansing Water Cloths, and now the only foundation I'll use is their Aqua Foundation with SPF 15.