Teeth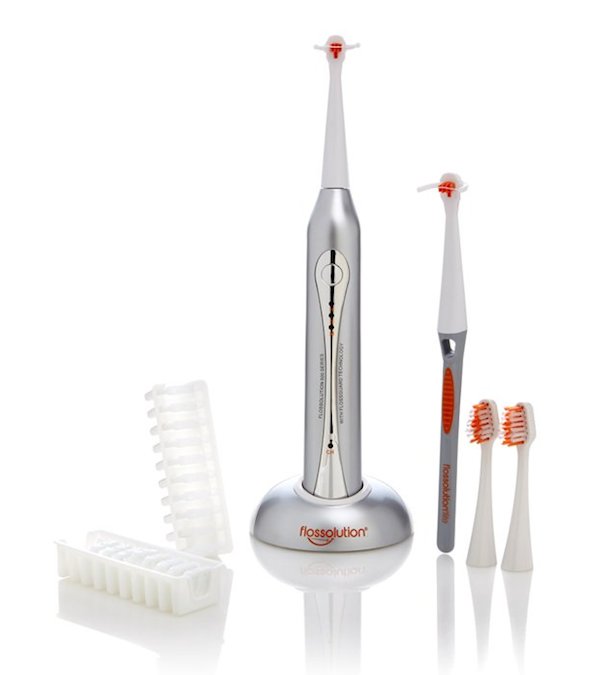 "Floss daily," says your dentist. How many of us actually obey? It's not that I don't agree with the benefits. Having healthy gums is actually more important than having healthy teeth because it's easier to fix your teeth. Once your gums recede and deteriorate, all your teeth fall out. Sorry to scare you…
There are a lot of crazy mythical cures out there, and oil pulling sounds like one of them. But it does in fact have its merits and benefits. It is an ancient practice, ancient as in it was written about in Ayurvedic books thousands of years ago. So why are we only hearing about this now?
Here's a celebrity beauty trend I'm horrified by, and I'd be surprised if everyone else wasn't on the same page…grills! The only thing I found more disturbing and frankly disgusting than Miley Cyrus' VMA performance was the number of celebrities wearing grills…OK, maybe not worse than Miley, but close!!
I've been a huge fan of Marvis toothpaste for years. I even brought back a bunch from when I was in Europe (I'm a bit of toothpaste snob). But now I've found something even better! Theodent is the latest in toothpaste innovation. Actually, there haven't been any advancements in toothpaste since it was invented 100 … Continue reading Theodent Toothpaste: Toothpaste Snob
A decade of diligently using my Sonicare toothbrush means that my teeth are pretty white and I don't have any cavities. I do however drink coffee in the morning and tea throughout the day so they could definitely be a little whiter. After meeting the wife and co-founder of the aesthetic dentist that came up … Continue reading GLO Brilliant Personal Teeth Whitening Device
I don't like mint which makes finding a toothpaste my taste-buds are OK with a bit of a challenge. Most toothpastes that aren't mint flavored are either designed with kids in mind (ie they have Sesame Street and the likes on the packaging) or they're natural toothpastes formulated without fluoride. A bunch of popular natural … Continue reading Fluoride: Friend or Foe?
White teeth took the world by storm some years ago with the advent of teeth-whitening agents. Suddenly, everyone had a sparkling smile. Well, now we can do more than apply peroxide or strips. Dr. Timothy Chase, from SmilesNY (a prominent cosmetic dentistry practice in NYC), says that foods can contribute to the whiteness (or lack … Continue reading The White Smile Diet: Chomp Your Way to Pearly Whites
My best friend got me these little guys for Christmas last year. When I realized what they were, I felt the same way I felt the first time my mom showed me what mascara was. A life changing experience. Wine Wipes are a combination of baking soda, salt, hydroperoxide, calcium, glycerin and orange blossom and … Continue reading Wine Wipes: Wine-O's Rejoice!