Travel Handbags and Purses
My childhood dream of being a ballerina was never fulfilled for a couple of reasons: A) I never possessed the patience to actually attend lessons, and B) I only wanted to be a ballerina because I liked the tutus. Fair enough. While arabesques and pliés were not meant for me, thanks to Nina Ricci, I may still become a ballerina yet!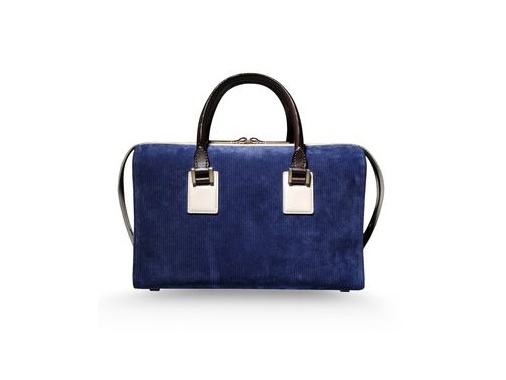 If you ask me, sometimes the most sumptuous bags are the simplest. After all, why reinvent the wheel when you can just showcase great quality and true luxury?
Tina talks her serpentine obsession.
I've always adhered to a 7-10 step skincare routine, but now I've found a way to get by on just 3! For a recent two-day trip to NYC, I wanted only carry-on products. Dangene's antioxidant-rich program was just what the dermatologist ordered! She calls herself a "personal trainer for your skin" (visit the Institute of … Continue reading Dangene Skincare Program: Three's Company
Mom bags – as in suitable for diapers – these are not. These Five Essentials are the bags women want, covet, and deserve for Mother's Day. This isn't a holiday for practical gifts (Mom is practical all year long!). That, to me, is disrespectful. Instead, show your mother how much you love her by showering … Continue reading Because She's Worth It: The Five Essentials for Mother's Day
I went to see End of the Rainbow recently, a musical about the months leading to the end of Judy Garland's life. It stars Tracy Bennett, who was so spectacular I could not believe what I was watching. Mesmerizing performance aside, I was fixated on one of the props on stage: an opulent vanity trunk that opens … Continue reading T.T. Trunks Mademoiselle Trunk: Down to a T
It's great to see the sights, but it's even better when your bag is a sight to behold, as well. Ultimately though, when you're exploring a new place, you need convenience above all else. Fortunately with these styles, you don't have to sacrifice fashion or function. Their zippers and pouches are key for keeping your … Continue reading Best Sightseeing Bags: Trip Advisor