Travel Handbags and Purses
Jessica Alba was at Charles de Gaulle airport recently looking airport-chic as usual with a teal Sportmax coat, skinny jeans, Rag and Bone booties and a purple Jimmy Choo Crossbody bag. This bag is the perfect go-anywhere/stash anything bag for travelling or even everyday use. With pebbled leather and an always convenient crossbody, you have … Continue reading Jessica Alba: Have Color Will Travel
Frieda Pinto was spotted at LAX carrying the ultra-chic and classic Burberry Satchel-Medium Orchard. This is a perfect travel/everyday bag with its size and simplicity. You can pack things away in it for the plane but won't feel like you're carrying a duffle bag around, smacking people in the head as you walk down the … Continue reading Frieda Pinto Flies with Burberry
Valentine's Day is tomorrow, and to celebrate, Barneys wants you to treat yourself with a collection of their incredible beauty products! I brought most of the contents with me to NYC – the nautical striped pouch is perfect for traveling, especially when it's carrying my favorite quick touch-up product, By Terry Light Expert ($63). This … Continue reading BNY Love Yourself: Goodie Bag
I'm going to Paris later this month for Fashion Week, and I want to make sure my passport goes first-class all the way. It's one of the best travel mementos you can have, so I like to treat it well. When rushing around in all of the chaos, your passport can get bumped around and damaged, so a stylish, sturdy cover is just what the TSA ordered.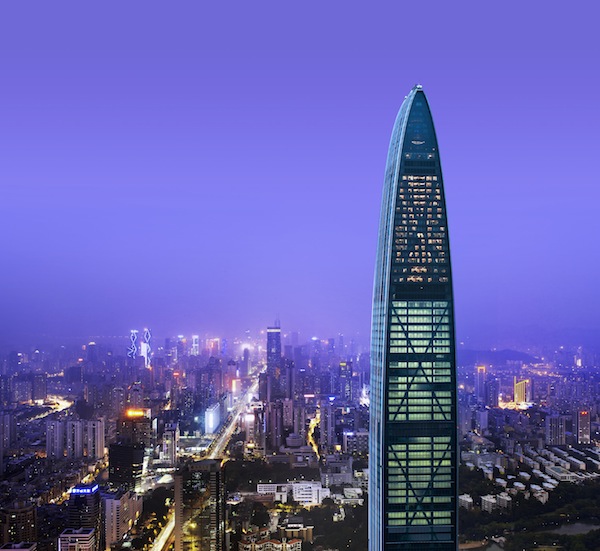 I was recently invited to experience the St. Regis Shenzhen, which opened just one short year ago. How could I refuse a stay at the new Kingkey 100 property, a.k.a. the tallest building in Southern China?! I've stayed at many St. Regis hotels before– NYC, Aspen, and Beijing – it's hands down one of my favorite hotel brands.
Amanda was spotted in LAX recently with a jet-setting friendly Tom Ford tote, fabulous Frye boots, skinny jeans and a sweet little sweater. This Tom Ford Jennifer Trap calfskin tote bag is structured, solid and sturdy. Perfect for those long trips where you'll need your iPad, Chez Mix and ten magazines to get you to … Continue reading Amanda Seyfried Flies in Ford
UPDATE: Congrats to the winner- @Jade_Melissa – enjoy your bag and stay at the St. Regis! I am on the most magnificent tour in Shenzhen, China. A Grand Tour, in fact. Not unlike the grand tours taken for centuries by affluent travelers in the past. They'd go on these extensive, opulent journeys around Europe and … Continue reading The St. Regis Grand Tourista – and Grand Giveaway!
In Paris, the men's shows for Fall/Winter 2013 continued, leading to another round of fine bags for men, that I'm looking forward to gracing the city streets. The French houses (and an American) managed to create covetable accessories that were neither too outlandish nor feminine. So the question I have to ask is who's your … Continue reading Men's Bags of Fall 2013: Part 2
The only reason I want to hear about cold weather nowadays is because of the related gear (read: bags) and threads. Otherwise, I really don't about the chilly days and nights of winter, as layers are only so much fun for a Florida guy.