3.1 Phillip Lim
If you haven't used post-spring cleaning closet restocking as an excuse to buy new shoes yet, then I have another reason for you: the latest trends. Block heels from the likes of Mansur Gavriel, metallics via laser-cut Alaïas, and most prominently, lace-up shoes that climb like vines along your ankles are the styles at the top of every fashion girl's shopping list this season, and NET-A-PORTER has them all. Put those winter boots away until next year and indulge in my new favorite shoes below…
READ MORE >
Day four of New York Fashion Week, day two without any IDs or money. I'm beyond grateful for my Lexus sponsorship because without money, I can't even take the subway! The middle of a four-day weekend is the worst time to have your bag stolen; it's difficult to get banks on the phone and any cards replaced. Luckily, I had some high-energy shows to keep my mind off my troubles. From Jeremy Scott's euphoria-inducing tryst with all things rockabilly to Mansur Gavriel's seemingly effortless foray into shoes, the mood was optimistic and so were the clothes.
READ MORE >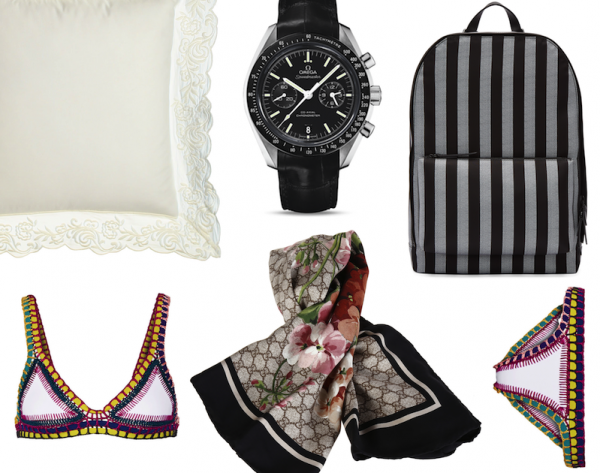 Yesterday my boyfriend gave me an early Valentine's Day present: Scattergories. I don't care how old I am; I love a good board game, and I love him for knowing that. Plus, with temps in NYC expected to drop to a balmy 13° on Sunday, a little at-home entertainment is a nice idea. Well, after playing one round, I feel compelled to warn you: I suspect this game has the power to shake even the strongest of relationships. I'm pleased to say that my boyfriend and I are still together, but how he came up with "pumpkin pie" for the category "a place that is hot" remains a mystery to me…
READ MORE >
Anne Hathaway's been out of the limelight lately, as she prepares for the arrival of her first baby, but all it takes is one stellar red carpet appearance to remind the world of just how chic and fabulous you really are – especially when pregnant. There's nothing wrong with plain old maternity wear for these occasions, but I love when women make non-maternity clothes work in spite of their growing bellies…
READ MORE >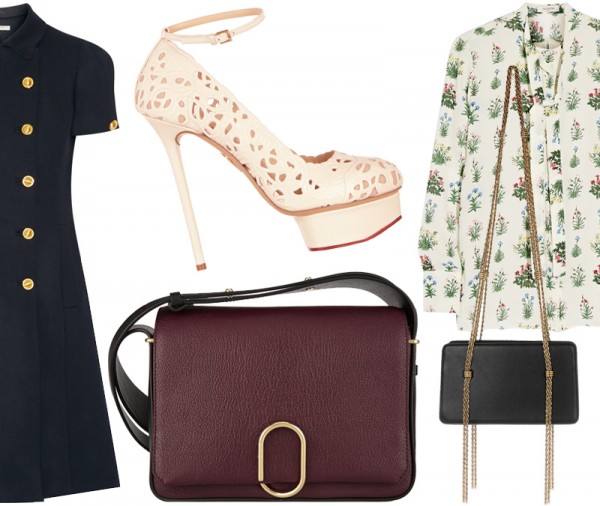 There's something so exciting about waiting to buy an item until it's as discounted as it gets. Sure, this is not a game you can play with just any piece. Things could sell out at any time, and the retail season is long. Good news, though; now is finally the time to buy!
READ MORE >
Who's excited for a new year of fabulous bags? For this special post, we went to a winter ice wonderland. The magic of ice is as fleeting as life itself, as its beauty lasts only as long as it remains freezing cold outside. The healing powers of ice have long been sought after by mankind, most recently for their ability to preserve youth (cryo spas are the rage right now, as standing in extreme-cold conditions for a certain amount of time is said to stimulate circulation and promote healthy skin cells).
READ MORE >
Nobody over the age of 12 gets everything they want for Christmas, right? Well, the best part of this time of year is the fact that everything is on sale – so we can go get what we want for ourselves! It's almost a crime against the season to pass up on these crazy steals. At least you can tell yourself that, in case you're in need of something rationalizing. Here is my list of the best bargains right now on things I've been wanting all year long…
READ MORE >
Forget neutral and necessarily practical-looking. The top-handle bag is meant to be fun because when you're carrying something right in your hand, it receives full attention. And rightly so! An amusing and quirky bag that only gets tucked in at your side has just missed the point.
READ MORE >
Envision taking an afternoon drive through the scenic countryside in autumn: the grassy ground next to the sprawling road is filled with crunchy, crinkled leaves and the trees for miles explode with rich, harvest-worthy color.
READ MORE >