Alexander Wang
…and already we've seen four great sales! First there was NET-A-PORTER's, then Neiman Marcus', and now Shopbop and Saks Fifth Avenue have taken up the cause to help melt away your mid-week blues with deals at up to 40% off. The former's discounts will be available through Friday, while Saks' will last through the whole weekend. The way things are going, I bet there will be more sales to come next week, but in the meantime, make sure you check out these personality-packed steals.
READ MORE >
Who needs to strategically pile on the layers when your new clothes can do it for you? This isn't just a trend for the festivals, although I imagine we'll be seeing a lot of it at Coachella, thanks to Kendall Jenner's outfit at the MTV Movie Awards. Switching it up is good for the soul, so even if you're scoffing at this now, you'll eat your words in six months when you find that your camisole just feels so wrong hidden behind your dress. I mean, who would do that?
READ MORE >
Off-duty model fashion always piques our interest – especially when covetable bags are involved – and few models get more photographer attention than Victoria's Secret Angels. Their individual styles aren't just on display in lingerie and swimwear shoots; they're even more prominent in everyday moments. From Adriana Lima's well-priced basic black tote to Alessandra Ambrosio's on-trend Fendi to Candice Swanepoel's classic Chanel Flap, there's enough variety to suit every personality – and with the frugally-priced alternatives I found, every budget as well.
READ MORE >
The buckle: It's one of those details that alternates between existing for purely functional reasons (read: to keep your belongings from flying out of your bag) and strictly decorative purposes (hefty hardware, anyone?). The best buckles do a bit of both: They hold it all together and they polish up and punctuate an otherwise unfinished bag. Here, my favorite buckles of the moment…
READ MORE >
Your wardrobe reflects your personality and for all our own varied tones and moods, our bags should have just as many facets. The demure, feminine girl sometimes gets taken over by a rough and tumble attitude, and vice versa. Isn't that what makes being a woman so fabulously fun? Make sure your bags show how are you feeling each day.
READ MORE >
Winter dressing can be a real downer, especially when you're navigating the New York City sidewalks and temperatures are barely hitting the above-freezing mark. Enter Vanessa Hudgens for some mid-winter style inspiration. She was spotted in the city on Tuesday, after stopping by SiriusXM Studios, in a look that's color-blocking perfection.
READ MORE >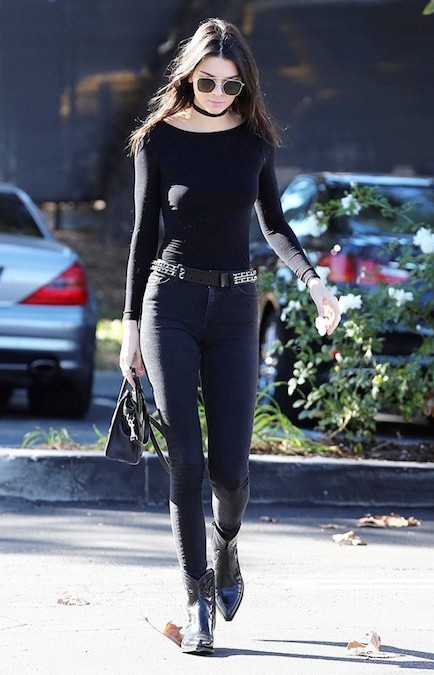 The '90s were a lot of fun, plain and simple. It was definitely an interesting decade: We had learned from the mistakes of the '80s but maintained enough of the residual carefree attitude to have a great time, especially when it came to dressing. Kelly and I wore high-waisted jeans with all of our tops – and in my case, bustiers, aka bras disguised as tops (and I use the word "disguise" loosely). Nineties style was relaxed yet high in edge and attitude, and it's clear not much has changed now that the era has long passed; the trends are back in full effect, especially for today's most in-demand "it" girls.
READ MORE >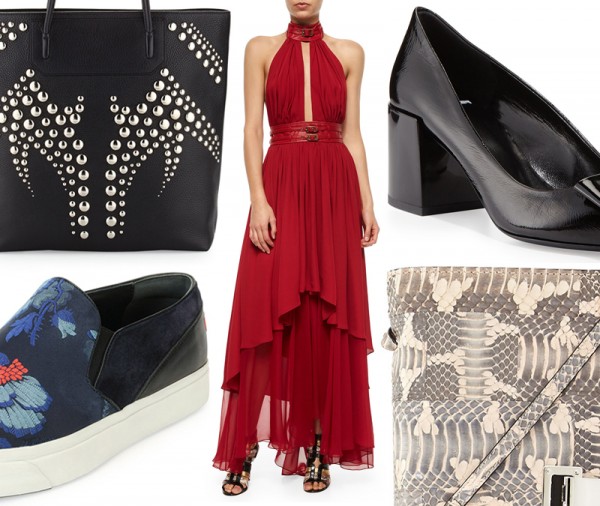 Call it the holiday spirit of giving (or receiving), but we can't get enough of the current sales! And the latest certainly don't disappoint. Now through Friday the 11th at Neiman Marcus and Saturday the 12th at Bergdorf Goodman, get an additional 20% off already reduced merchandise, including these highly giftable finds and this stunning party dress…
READ MORE >
Last night I was delighted to join Cate Blanchett, her longtime stylist Elizabeth Stewart, Sarah Rutson of NET-A-PORTER, and other high-profile fashion lovers for an intimate dinner at LA's Chateau Marmont in celebration of Hollywood style.
READ MORE >