Bracelets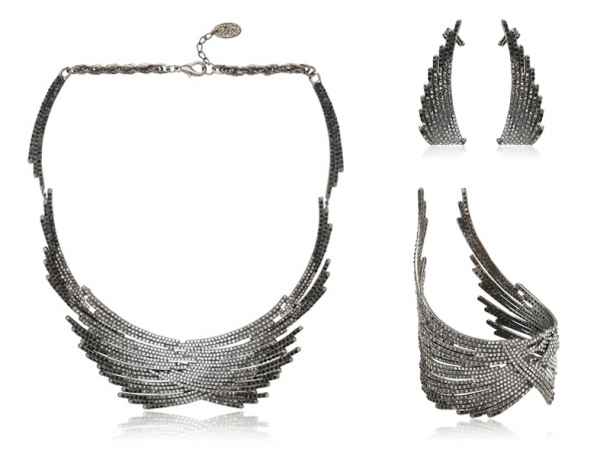 Wing jewelry can feel clichéd, but Lebanese designer Joanna Laura Constantine has abstracted the look to perfection with waves of ombré Swarovskis decorating black rhodium-plated brass for an aesthetic that feels subtly superhero-inspired.
READ MORE >
I've come to love Dallas since moving here over ten years ago, but I have to admit, I miss the energy and people of my beloved LA. Luckily for me, Brian Bolke of Forty Five Tenicon is bringing one of my favorite Cali-based designer to Texas – the lovely Anita Ko.
READ MORE >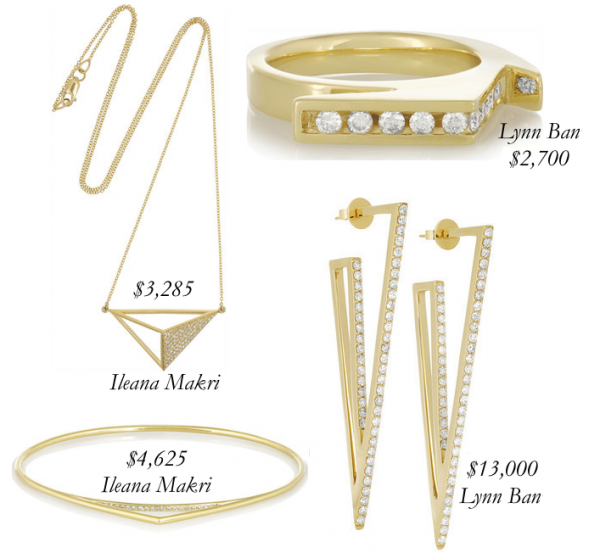 Geometry was my favorite math subject in school. I'm a visual person (I ended up in fashion, after all). Shapes and angles? That I understood, but formulas and theories? Not so much. And nothing has changed since then!
READ MORE >
By Kilian just launched a new collection, The Jewels & Leathers of L'Oeurve Noire, inspired by the tradition, centuries ago, when perfumers would infuse men's gloves with fragrance.
READ MORE >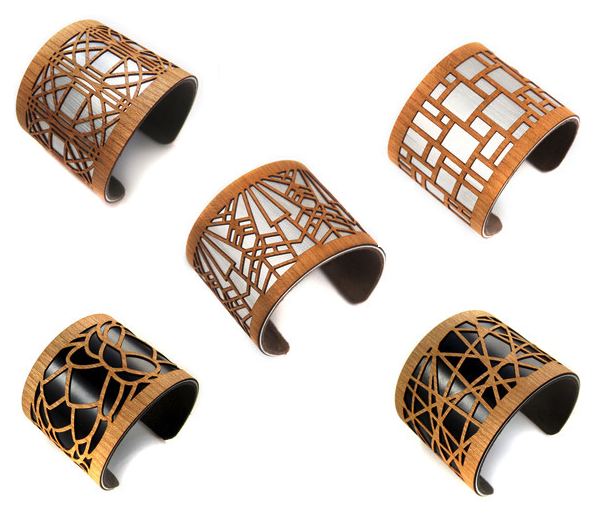 I talk a lot about layering cuffs and bracelets, but Joyo cuffs need no accompaniment. The laser cut jewelry is handmade by designer Jenn Liddiard from walnut and birchwood, layered over either silver or black aluminum, depending on your tastes.
READ MORE >
How do I love thee? Let me count the ways…I fell hard and fast for this pet the moment I walked into the Fendi boutique at Crystals in Las Vegas (aka the most opulent mall anywhere – and no, that's not an oxymoron), where a replica of Rome's Trevi Fountain greets you.
READ MORE >
When I sat down to dinner with my dear friend and Who What Wear co-founder Hillary Kerr, I was immediately taken with her gorgeous pendant necklace. It turns out it was a Fitbit tracker that monitored her every step!
READ MORE >
On September 11th, the exquisite Archi Dior fine jewelry collection will be unveiled at the Biennale des Antiquaires in Paris. Creative Director Victoire de Castellane "wanted to create each piece just like the dresses Christian Dior designed with an architect's eye, as if the jewels were sculpted, flounced, pleated, belted, or draped fabrics."
READ MORE >
If diamonds are a girl's best friend, then gold must be the cousin she loves to play with. And it's no accident that all things good are considered "golden." The element transcends currencies and languages and is considered the single best investment by the most savvy of investors…
READ MORE >