Burberry
…and already we've seen four great sales! First there was NET-A-PORTER's, then Neiman Marcus', and now Shopbop and Saks Fifth Avenue have taken up the cause to help melt away your mid-week blues with deals at up to 40% off. The former's discounts will be available through Friday, while Saks' will last through the whole weekend. The way things are going, I bet there will be more sales to come next week, but in the meantime, make sure you check out these personality-packed steals.
READ MORE >
Front is the new back. And pack is the new bag. When it comes to casual dressing, the latest celeb bag trend isn't just the roomy backpack, from the classic and quilted to the rugged and safari-inspired. It's carrying your backpack in the front. Think 360° and use the straps to your full advantage. Also, use your hands. While the appeal of the backpack has long been in its capacity to free you up, now is the time to take a hands-on approach.
READ MORE >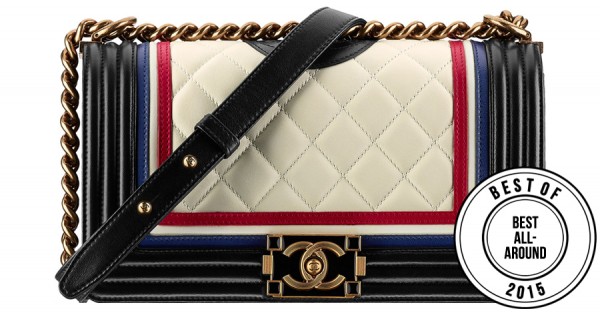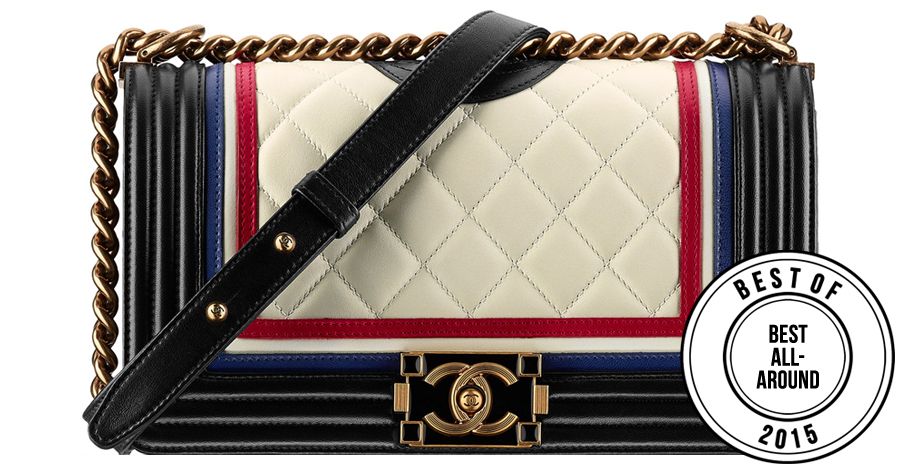 The votes are in! Scroll through to find out which designers you're awarding with the year's top honors…
READ MORE >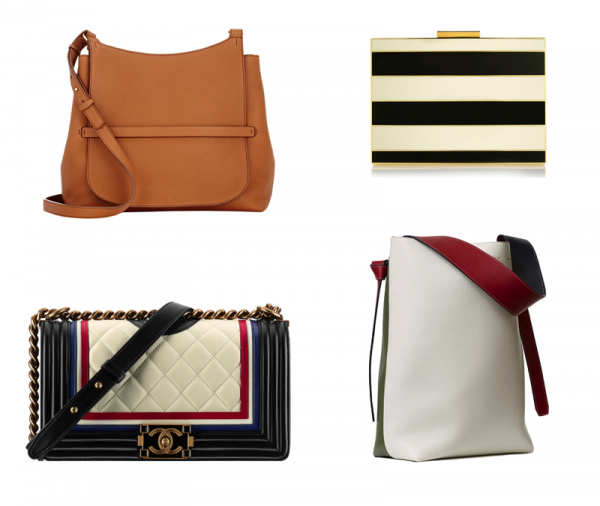 With 2015 comfortably behind us, we're looking forward towards a fresh year, at least for the most part. As awards season quickly approaches, it's time we take stock of the best, worst, and most memorable bags of the past year. Make your voice heard, and vote from now until Sunday, January 10th! The winners will be announced on Monday, January 11th. The fate of the brands is in your hands, perhaps literally.
READ MORE >
The holiday season may be coming to a close, but there's at least one party left – and it's the biggest of them all! New Year's Eve gatherings are often packed to the brim with people, so clearly you don't want to be dragging around a hefty tote. You want to be holding a drink, dancing, and snacking on delicious little canapés (before your January 1st diet and fitness regimen officially kicks off!). That calls for a small, hands-free bag. My accessory of choice? The wallet-on-a-chain. The only trouble is that some of my favorite wallets come sans-strap…
READ MORE >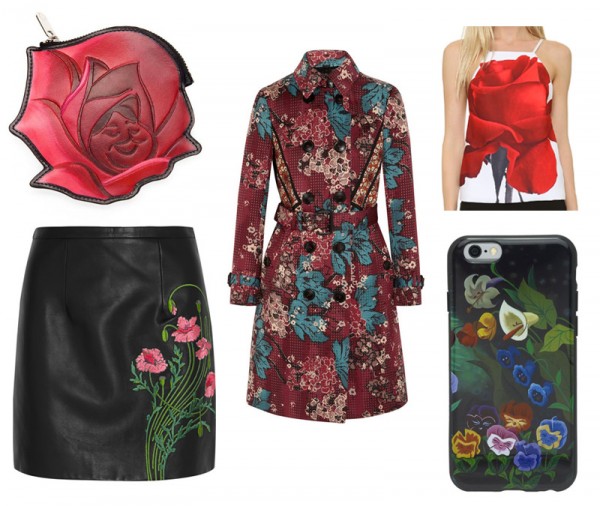 From the darkly romantic to the bright and cheery, everything is coming up floral this season. There's nothing new about florals, per se, but what's fresh about this bouquet is the attitude. It's unconventional, unexpected, and off the beaten, blossomy path.
READ MORE >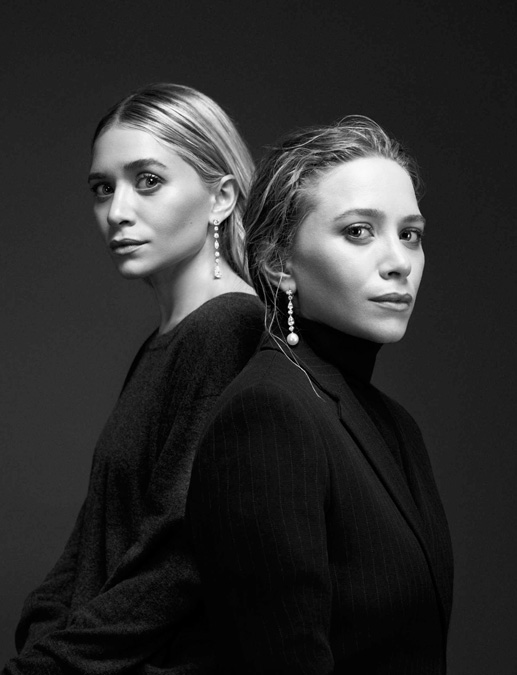 Can't keep up with who's designing for which brand? In the high fashion world's ongoing game of musical chairs, it can be overwhelming to keep track of the creative minds behind the brands.
READ MORE >
As much as I resist trying to be tempted, whenever a see a celebrity carrying a cute bag, I get serious FOMO and start searching for it online immediately. These are the ones that had me scrambling this week…
READ MORE >
Listen, you know I would wear 5-inch heels all day, every day if I could, but the weather lately has been challenging. Don't let it cramp your style.
READ MORE >