Celebrity Babies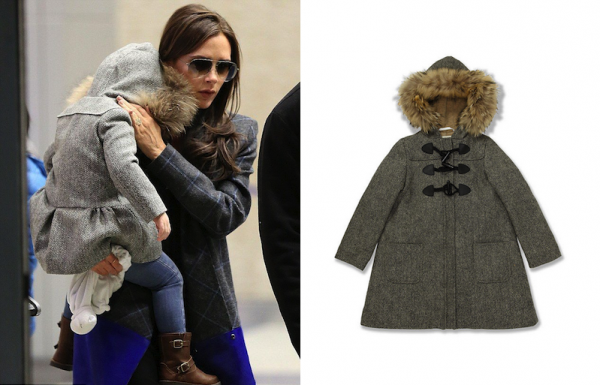 Victoria Beckham just landed in NYC for Fashion Week, and already she and daughter Harper are the chicest mom-tot team in town. While the designer sported a coat from her own collection upon arrival at JFK, tot Harper wore one from mom's friend Princess Marie-Chantal of Greece.
READ MORE >
While it's not unusual for tots to play dress up, these celeb kids take the game to a whole new level. Suri Cruise leads the pack in a navy bow-embellished dress from Oscar de la Renta (at Oscar de la Renta for $295). She's the picture of a classic schoolgirl, save for her furry bright pink coat, a touch that ODLR probably wouldn't have added, but that any little girl would love.
READ MORE >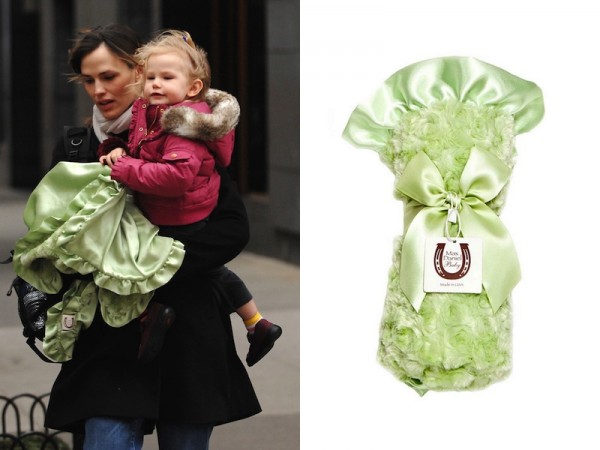 In the first few months of your tot's life you're more worried than ever about how to protect their sensitive skin and tiny little bodies. You want a blanket that feels like you're wrapping them in a cloud, and Max Daniel's ultra-soft throws are about as close to the real thing as you can get!
READ MORE >
We have a name – George Alexander Louis (I guessed it would be George – you can ask my husband!). Now the little prince just needs his chariot, and it will truly be a chariot – all terrain air-ride suspension included.
READ MORE >
You don't see a lot of tot trends because let's be honest – kids just wear whatever they like (whether you like it or not). But it seems mini celebs can't get enough of Pale Cloud dresses. I can't blame them – the Spring/Summer line was gorgeous (and is on sale now!!). Alessandra Ambrosio's beautiful daughter Anja was recently spotted in the light gray Janice dress ($96).
READ MORE >
Here's Reese Witherspoon lifting her precious baby Tennessee out of his UPPAbaby smart stroller (we have smart phones, smart cars, now smart strollers!). Available in half a dozen color combos, the Vista has quickly become the new "it" stroller for celeb and average moms alike. That's right – the reign of the Bugaboo is coming … Continue reading "UPPAbaby Vista: The Newest "It" Stroller"
READ MORE >
Sure she's a Hollywood actress but you too can look this good while pregnant. It's all about the right cut and fabric. Isabella Oliver is like the celebrity pregnant stylist, she knows how to make everyone look amazing, which isn't too difficult being that you're already glowing and looking gorgeous in your prime of life! … Continue reading "Vera Farmiga Wears Isabella Oliver"
READ MORE >
Suri Cruise gears up in her mommy's clothing line, Holmes & Yang (partner is Jeanne Yang). She is seen in the Dove Dress while out shopping with her mommy and sister, Isabella Cruise. Suri is known to be the best dressed tot in the world and her mom decided to kick it up a notch … Continue reading "Suri Cruise Wearing "Holmes & Yang""
READ MORE >