Christian Louboutin
Calling all Game of Thrones fans. Also, spoiler alert! With the premiere of the show's sure-to-be-epic sixth season, we learned quite a bit about the divisive Melisandre…
READ MORE >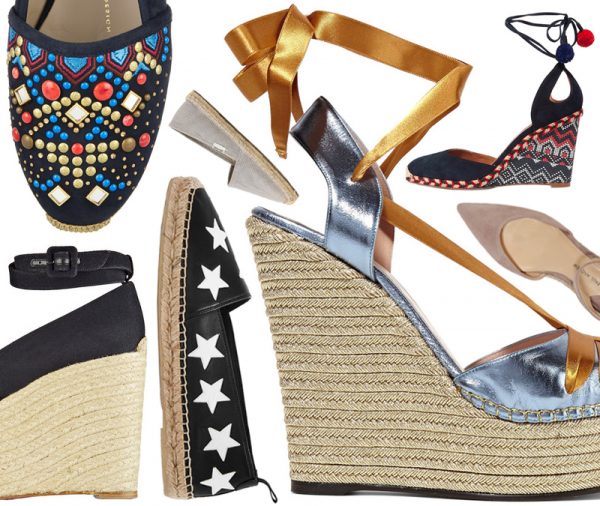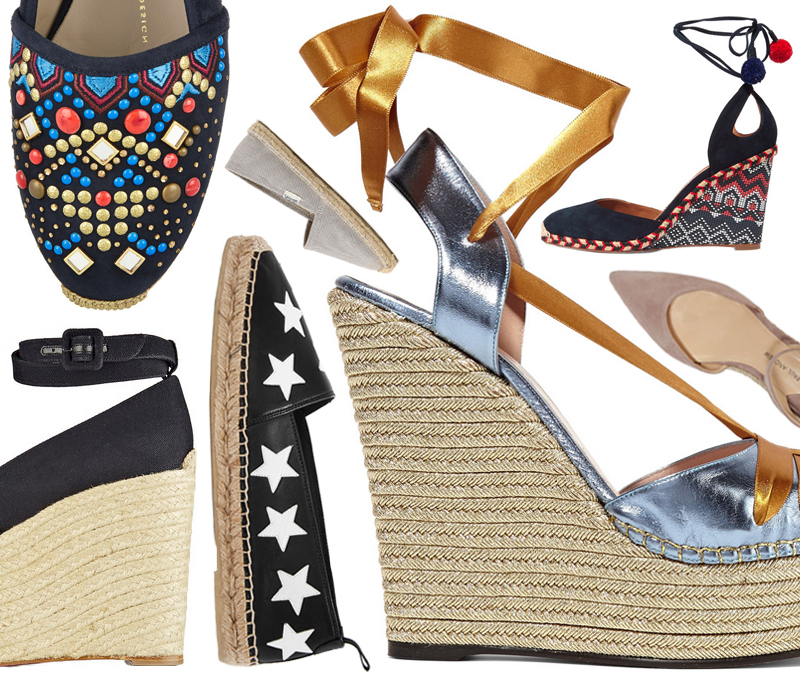 'Tis the season of the espadrille! With acutely-modern metallic leather Guccis and pompom-accented Aquazzuras, it's easy to forget just how long this shoe has been around. The style dates back 4,000 years. Some of its best iterations come from Pyrenean Catalonia (Spain – France) and the Occitania region, where the footwear has been made since the 14th century. While the term "espadrille" is French, it has roots in the Catalan language, deriving its meaning from espart, a tough Mediterranean grass used to make rope. Clearly, today's designers have a rich history to draw upon, and they've immersed themselves in it to create some of the most gorgeous espadrilles yet. Whether you like yours embroidered or crafted from classic canvas, flat or towering, inexpensive or investment-worthy, there's no shortage of shoes to pick up for summer!
READ MORE >
It might sound crazy, but you can go on a long weekend trip with everything comfortably packed in a small 22" carryon and still look perfectly cute every day – with only 10 things. Packing smart is different from packing light. You can pack light by wearing the same things every day and looking like you badly need a shower as a result. But packing smart means looking amazing at every single moment and making it seem like you have your entire wardrobe with you.
READ MORE >
Your wardrobe reflects your personality and for all our own varied tones and moods, our bags should have just as many facets. The demure, feminine girl sometimes gets taken over by a rough and tumble attitude, and vice versa. Isn't that what makes being a woman so fabulously fun? Make sure your bags show how are you feeling each day.
READ MORE >
There's a time to wear what's demure, and then there's a time for bondage. When in doubt, you know which way to go with shoes. Always pick the hot pair! Even if you have no desire to get tied up in the bedroom, your feet will benefit from some naughty fun. These are my top 10 bondage-inspired sandals, guaranteed to keep life interesting…
READ MORE >
I've been so busy, I've been putting off my regular pedicures for far too long. I need some motivation to sit for an hour in pursuit of perfectly trimmed toes, and there's nothing that inspires a trip to the nail salon like shoes so hot, you'll also travel to a warm-weather locale just to wear them. Like these five splash-making sandals, guaranteed to turn up the heat anywhere…
READ MORE >
Sensible shoes are on the rise. Or is it just my age? There is no reason you need to look schleppy just because you care about foot health. Or not being in pain. You can totally rock these ergonomically sound shoes and still keep your style in tact. As a matter of fact, these five are so good, they prove "ergonomic" doesn't need to sound like a bad word. Embrace it!
READ MORE >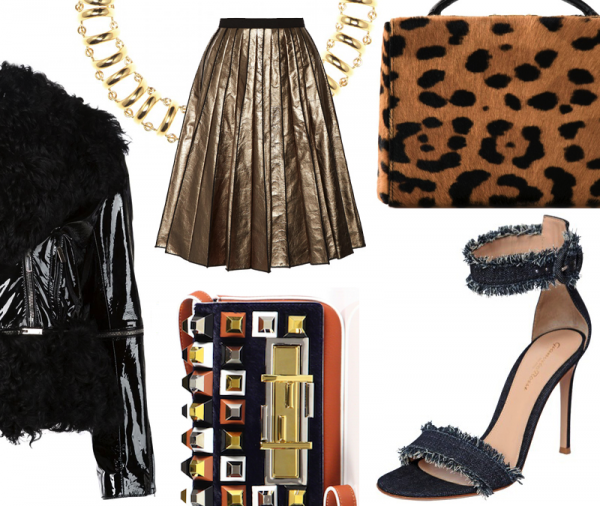 I remember in the '90s, I wouldn't wear a skinny jean if you paid me (well, actually, that would have depended on your price). It was all about a hip-slung bell-bottom or a nice, stiff boot cut – thanks, Earl Jeans. Now, the great thing about the 21st century, and the fast-paced digital information age that's come along with it, is trends never really die or fade into obscurity because they keep coming back so quickly. So much so that even some of the trendiest of trends have evolved into bona fide classics.
READ MORE >