Crystal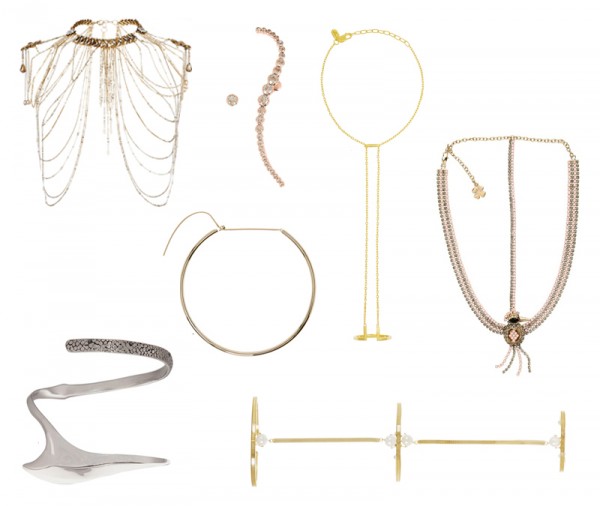 Rings that just sit on one finger are so passé. A plain, dainty anklet is old news. And what's a stud earring without an accompanying cuff?! Okay, I'm kidding, but the point is: There's a genuinely new shift in motion. Jewels have gone the way of the unconventional…
READ MORE >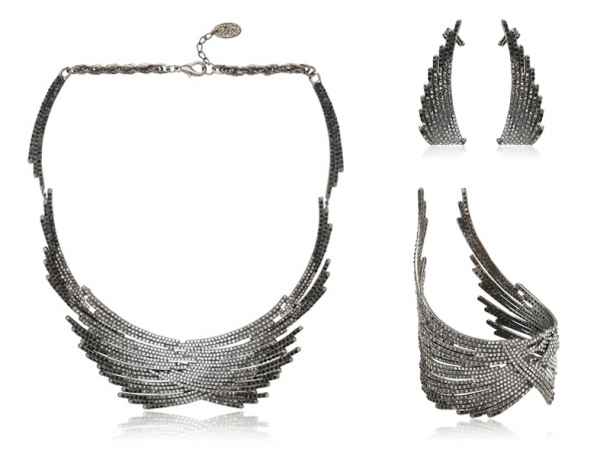 Wing jewelry can feel clichéd, but Lebanese designer Joanna Laura Constantine has abstracted the look to perfection with waves of ombré Swarovskis decorating black rhodium-plated brass for an aesthetic that feels subtly superhero-inspired.
READ MORE >
Every season I'm bowled over by the creations of Vita Fede designer Cynthia Sakai, and Fall 14's offerings are no exception.
READ MORE >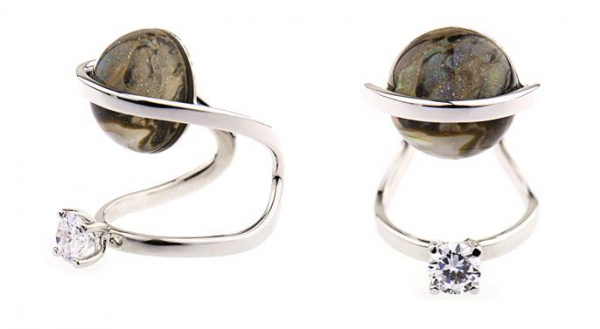 On Fendi's silver-tone palladium ring, this mother-of-pearl looks like a milky, little galaxy and the crystal, its brightest star.
READ MORE >
How do I love thee? Let me count the ways…I fell hard and fast for this pet the moment I walked into the Fendi boutique at Crystals in Las Vegas (aka the most opulent mall anywhere – and no, that's not an oxymoron), where a replica of Rome's Trevi Fountain greets you.
READ MORE >
Feather jewelry tends to fall in the boho category, but more and more, we're seeing the look with added polish – and at all price points. The style was big on the Fall runways, so prepare your jewel box for next season with one of these unapologetically bold accessories…
READ MORE >
I once put a museum quality piece of jewelry in my hair, almost prompting my dear friend, jewel artist Cindy Chao, to have a panic attack. She thought I should have worn it on my neck "where it belonged," but that's not the way I saw it.
READ MORE >
Nothing screams summer on the Greek Isles louder than gold and turquoise jewels (except for me, when I scream, "gold and turquoise jewels!"). Even if you won't be retreating to Mykonos over the next few months, and will only be lounging by the backyard pool, you can still look like you're sunning on a yacht in the French Riviera.
READ MORE >
Are you ready for the Met Ball? Miriam Haskell is! The costume jewelry brand has crafted a collection inspired by this year's theme – designer Charles James, or as Cristobal Balenciaga once called him, "the world's best and only dressmaker" (What a shift from punk to elegant ball gowns!).
READ MORE >