Gifts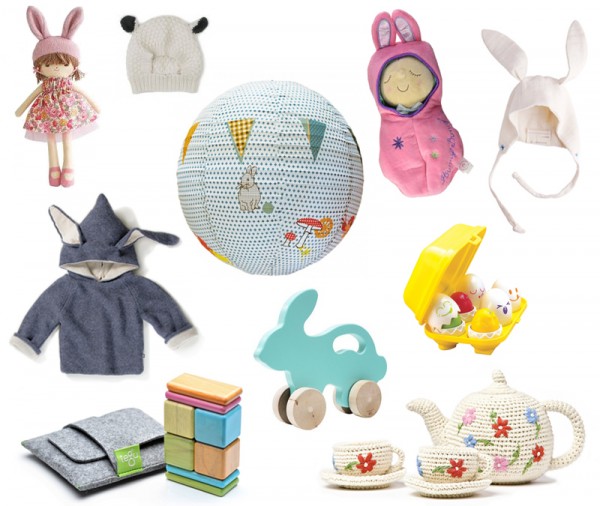 Christmas may take the number-one slot, thanks to the guarantee of gifts, but we know kids look forward to every single holiday, big and small. That's because each one is loaded with candy and sugary treats. There will be plenty of that stuff to go around, so you don't need to include it in their Easter baskets.
READ MORE >
My boyfriend recently surprised me with a box of brownies, cookies, and mini cupcakes after returning from a week away. It was so sweet! But it was also the last thing I wanted in my apartment after a weeklong sugar and carb binge. I can't be trusted around sugar. If it's nearby, I eat it…and I do so ASAP…and that's exactly what happened. Chocolate is king on Valentine's Day, but it's not the only option! There are plenty of foodie gifts that you can give your lover without "ruining" his or her diet. Here's a look at some favorites.
READ MORE >
When it comes to what tots want, who (short of the tots themselves) would know better than moms? That's the idea behind Estella, a shop in NYC that stocks only mom-designed brands, ranging from unknown designers to household names. There's even an organic collection! Which pieces will be you picking up for your kids this holiday season?
READ MORE >
Okay, he may not have diaper bag at the top of his wish list for Father's Day, but after the golf club membership and Rolling Stones tickets, you might consider getting him one of these. Trust me, he'll actually appreciate it because I'm sure he hates to use your emasculating diaper bag, and let's be … Continue reading "Father's Day Finds: Diaper Bags for Dad"
READ MORE >
It's just 10 short days until Mother's Day! It can seem daunting to buy gifts for the woman who's always giving to you. When in doubt, go with beauty products – unlike clothes (which can be hit or miss even with your closest friends), you won't have to fret about getting the right size. I … Continue reading "Mother's Day Gift Guide: Part One"
READ MORE >
As a jeweler, Mia van Beek knows that sentimentality beats all. At the end of the day, we would much rather have something our children made us than even the most expensive diamonds. So she came up with the idea to create pieces (necklaces, cuff links, even golf markers!) using a child's drawing, allowing you … Continue reading "Formia Design Child's Drawing on a Keychain"
READ MORE >
It's important to teach your boys that Easter is about more than what they get in their baskets. One of the best parts of the holiday is spending time with the family, and I'm not just talking about on the actual day. There are countless opportunities to get everyone together leading up to Easter, so … Continue reading "Easter Treats for Boys: Bunny Hops and Baskets"
READ MORE >
Easter is one of my favorite holidays to enjoy with my tots. It's like a scaled-down, pastel-painted version of Christmas. And there are so many arts and crafts opportunities to enjoy! Painting eggs, putting together Easter baskets (a fun way to teach your children about being charitable) – the possibilities stretch as far as your … Continue reading "Easter Treats for Girls: Finding the Golden Eggs"
READ MORE >