Helmut Lang
Say what men will about how beautiful their girlfriends are in sweats and no makeup (and don't get me wrong – they are), but there's just nothing quite like a cocktail dress to make me feel pretty and feminine. It's about the ritual, really…
READ MORE >
If there's one item that never goes out of style, it's the blazer. There are many different kinds to choose from, though, and the trendiest at the moment is one with a sleek shawl collar.
READ MORE >
It would be easy to assume that the best-made leather leggings are the most expensive. This is just not true, though…
READ MORE >
There's nothing like a good peek-a-boo bag for summer. Suddenly, you're showing a bit more skin, and it feels right that your bag gets in on the airy, revealing action, too. But like with your sundress and shorts, you don't want to show too much. The best bags merely hint at being bare, without giving it all away.
READ MORE >
The mix of minimalism and edge we've come to love from Helmut Lang couldn't be executed more perfectly than on these pointed-toe stingray pumps. They manage to look out there without going too far out thanks to the incredibly sexy and rocker-chic cutouts (ever so slightly reminiscent of Steven Tyler – in a good way!).
READ MORE >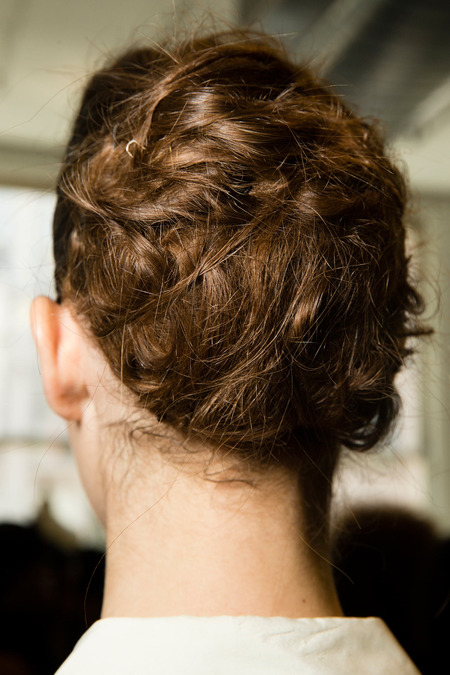 Spring combs, a trio of eyeliners, a messy chignon, and more notable looks from NYFW beauty…
READ MORE >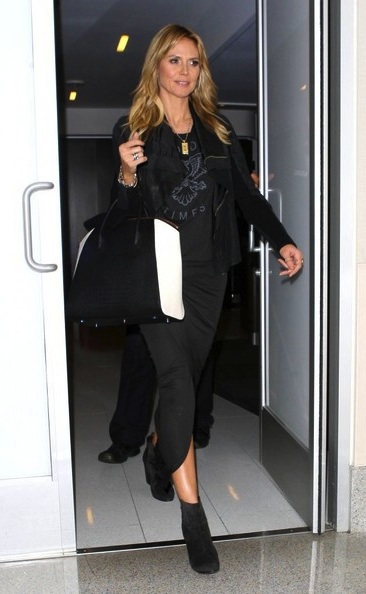 Okay, so Heidi Klum probably isn't taking a weekend getaway. Odds are she's flying into NYC for one of her million fashion gigs, but how great would this perfectly polished look be for a quick rendezvous? Airport style this chic is worth imitating, starting with a crisp, black and white tote.
READ MORE >
Maison Martin Margiela is known for their unyielding sense of modernist innovation. They're also known for their trademark blank chain-link ID bracelets
. Now they've amplified their vision by turning their famed jewelry piece into a witty bag. Well, a bag strap, to be specific.
READ MORE >