Herve Leger
Many predicted Americana and western-style pieces to grace the runways this season, and so far at least one NYFW trend seems to fall right in line with those expectations. Fringe, fringe, fringe!
READ MORE >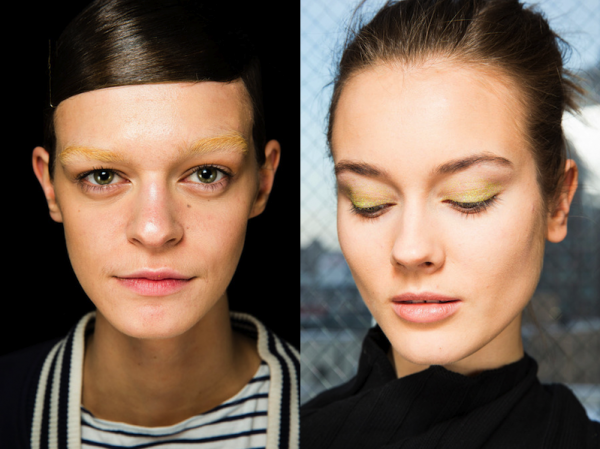 Was Alexander Wang inspired by Miley Cyrus? Learn this and other NYFW beauty news here…
READ MORE >
The proper way to present Resort? Why, poolside at your LA manse, natch. I attended Lubov and Max Azria's BCBG/Hervé Léger Resort '14 presentation at their gorgeous home in Los Angeles last week, and their lush backyard proved the perfect setting for the intimate affair, all sun, fun, and laidback chic.
READ MORE >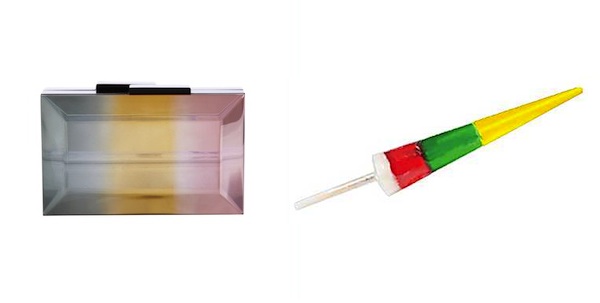 Some people love candy, others fashion, and frankly, most love both! Satisfy your sweet tooth and your Bag/Jewel Snobbery all at the same time with Rauwolf's gemstone bag (at Barneys New York for $1,470). It's like an Astro pop, only it will never melt!
READ MORE >
If you let the holidays approach without getting a festive gold skirt, then you're making a huge tactical error! You've got half your party gear ready to roll with this under your belt. For work gatherings, keep it classy with a tight black sweater, but for a night out on the town, sex it up … Continue reading "Rolled in Gold: Essential Holiday Skirts"
READ MORE >
Hester Prynne may not have liked the scarlet "A" on her dress, but the A-line flatters all! With Mod being so trendy this season, nothing is sexier or more chic than a flirty A-line silhouette. So, hide away your skintight gear until New Year's. You can't get that gorgeous twirling effect from it, anyway, and … Continue reading "A-Line Party Dresses: Line Them Up!"
READ MORE >