Jackets
The run-of-the-mill bomber had its time in the spotlight, but the trendiest jacket of the moment is the wannabe souvenir jacket. My friend Seth Weisser, owner of What Goes Around Comes Around, has been collecting them for over 25 years. Actually, I scored mine from his cooler-than-thou store in SoHo, frequented by the likes of Katy Perry and Rihanna. You can now pick up a not inaccurate though admittedly knockoff version of its vintage counterparts at Topshop; Olivia Palermo already did and she styled it right. As for the originals, I decided to ask Seth to decipher the root of this East-meets-West trend…
READ MORE >
Like so many of my lifelong fashion dependencies, my motorcycle jacket addiction began in the '90s. I now have more moto jackets in my closet than I can count. From classic leather to unexpected tweed to more relaxed denim, in each and every color imaginable, I have one for every occasion. But there's always room for one, or three, more. Guaranteed to complete your outfit, it's the easiest thing to pull on without any thought.
READ MORE >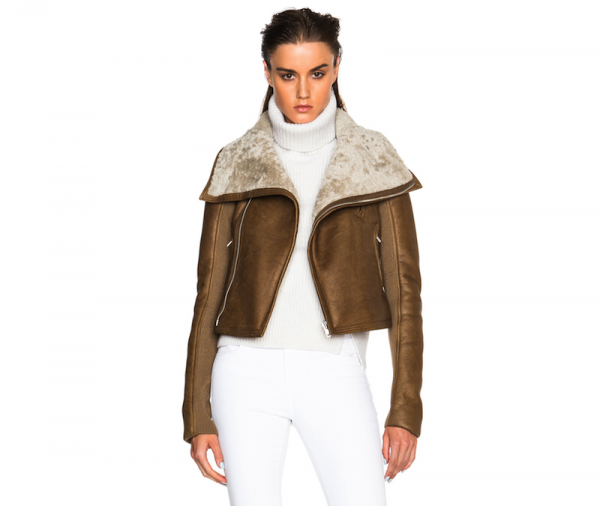 Some sales this time of year tempt you with pieces that you want, but don't need; fortunately, outerwear falls into the latter category, so there's no buyer's remorse creeping around the corner. And even better yet, it's actually the time of year when you need a coat!
READ MORE >
It's that time of year again: We're about to make the transition into fall. If there's one thing that will always come back every September, it's your top taupe staples. Due to its perfect balance between warm and cool, taupe is the ultimate versatile hue.
READ MORE >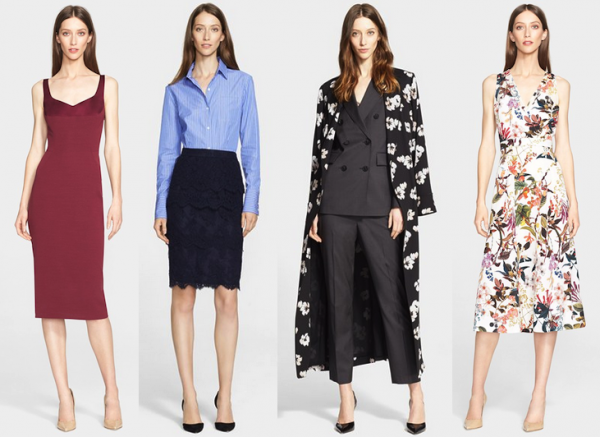 My gorgeous friend Caroline Issa has come out with her second collection for Nordstrom, and it's just as sophisticated and wearable as the first! For Fall '15, she's brought us 29 designs with a focus on menswear-style suits and moto jackets.
READ MORE >
After you spent all that time deciding what to pack for your trip (and which bags to pack everything in), dressing for a long flight can feel more daunting that it should. Now imagine you KNOW you're going to be photographed by the paparazzi…
READ MORE >
Sooo…we're on a bit of a pink kick today! Can you blame us?? The sun is shining, the birds are singing, and we are ready to walk out in the midst of it all looking just as light and cheery.
READ MORE >
If there's one item that never goes out of style, it's the blazer. There are many different kinds to choose from, though, and the trendiest at the moment is one with a sleek shawl collar.
READ MORE >
Pantsuits tend to be aging, even the sleekest ones out there, which is exactly what makes this youthful winter white so refreshing…
READ MORE >