Lips
Times are changing…no longer is it uncommon for men to be as discerning when it comes to their beauty regimen as women are. In fact, my father is MORE of a Beauty Snob than my mother, and I have countless male friends who regularly pamper themselves with spa treatments, manicures, and an assortment of beauty products. There is still, however, a lot of misinformation out there…
READ MORE >
I'm sitting here eating a basket full of leftover Godiva Easter bunny chocolate wishing sugar wasn't pure bliss and trying to block out that my boyfriend keeps reminding me that he wants me to toss my one-piece bathing suits in favor of bikinis (What can I say? Some chocolate is just worth it.). Transitioning into spring from the winter isn't always easy! While there are countless beauty trends being hailed as "musts" for the season, I've rounded up four of the ones that, in my opinion, are the most versatile…
READ MORE >
Bedtime can be a stressful endeavor when you foresee yourself tossing and turning. Many nights I've found myself dead tired, but stress kept me from falling asleep; and it turned into a vicious cycle (especially when I ended up napping the next day as a result). There are, however, a few things I've found useful that Osmia Organics founder Sarah Villafranco has outlined for us below – even though some of them (like not checking email before bed) are way easier said than done! There's something about a little pre-bedtime pampering that works to alleviate some of the day's stress, and many of Villafranco's tips take just a few seconds to put into practice!
READ MORE >
While I'm still drooling over Jennifer Lawrence and Jennifer Lopez's dresses, it will likely be a while before I have occasion to wear a floor-length Dior. The night's beauty trends, on the other hand, are ones we can incorporate into our routines today. Here's a look at four of the standouts!
READ MORE >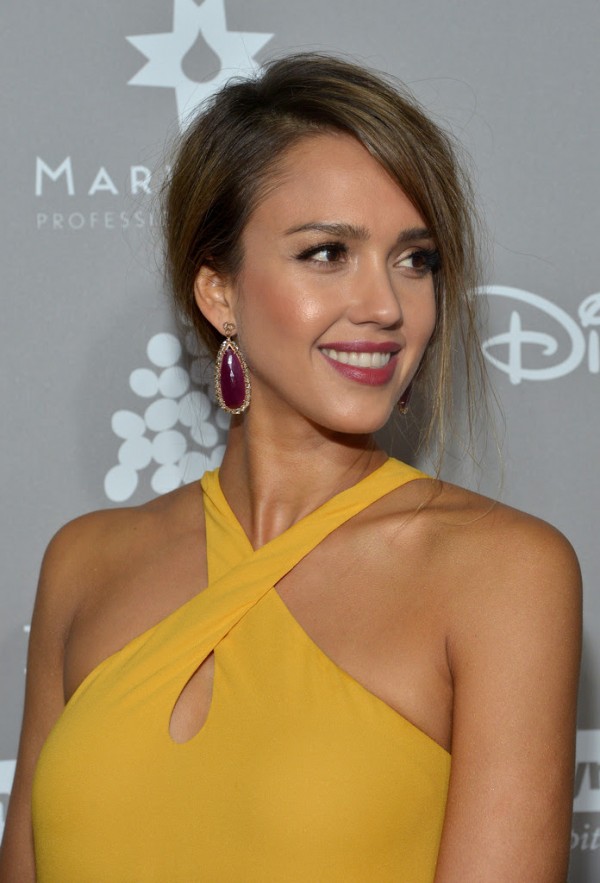 Looking for holiday beauty inspo? Here it is, thanks to Jessica Alba, who appears beautifully done-up without looking overly-fussy. The key is that she went semi matchy-matchy by opting to coordinate the hue of her geometric, ruby Bavna drop earrings with a slightly-shimmering berry pout.
READ MORE >
I have yet to meet a guy who doesn't complain about lipstick or gloss at one point or another. I went on the offense with the guy I'm dating now and mentioned this, and – of course – he was all, "you can wear whatever you want…you're perfect." Classic thing for a guy to say when you're in the early stages of your relationship, but the cynical side of me thinks it's only a matter of time before the tune changes!
READ MORE >
As much as I love the big box Sephora or Nordstrom experience, there's a lot to be said for a well-curated boutique where you know that every last item in the store is of the highest caliber. Such is the case with Eve by Eve's, a gorgeous shop located in the heart of Beverly Hills.
READ MORE >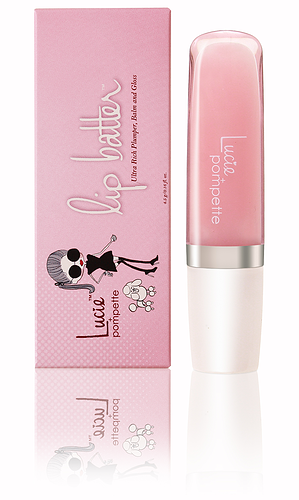 Launched this fall, Lucie and Pompette is a French-inspired line created by Eric Sakas, who helped develop Kevyn Aucoin's product line…needless to say, this is a woman who knows a thing or two about beauty.
READ MORE >
Ricky's NYC is Mecca for Halloween costumes, makeup, and accessories so I turned to their beauty pros to get some inspiration for a tastefully garish look. I don't know about you, but I'm ready to wear a pink wig…
READ MORE >