Nails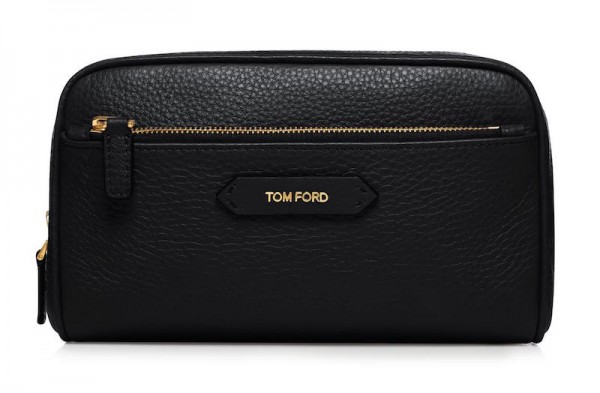 If there's one man who can get away with launching a $790 dopp kit, it's Tom Ford. Simple and luxe, the bag is made from gorgeous grained leather. I couldn't for the life of me justify the price, but if you've got the disposable income…I'm jealous. I'd buy one in every color! Each of the cases has a washable liner should you get makeup on it, so they have function to match their good looks. If nearly four digits is too steep a price for you, the designer has launched a number of covetable beauty buys as well.
READ MORE >
I'm loving this trend! Thanks to Paintbox I'm a converted gel nail art addict, and the textured/knitwear-inspired looks that have been sweeping Instagram take it to a whole new level.
READ MORE >
Let's get one thing out of the way – all those polish brands that promise "gel effect" without the use of an actual light are BS. "Gel effect" is just the new marketing term for "long-lasting" or "high shine," and from my experience, the result tend to be a clunky mess. In Bag Snob Tina's words, "If you want your polish to feel like glue for a few hours before finally drying, try it. Once gel effect dries, it takes all of 24 hours before peeling off in giant pieces. Granted, it doesn't chip like regular formulas and will last longer if it doesn't come off first, but with polish, there's still nothing like the real thing."
READ MORE >
If you ask me, unless you're a millionaire, there's nothing quite as gratifying as the gift of money (or an Intermix gift card…there is no such thing as too many ALC dresses in my book!), but I realize that's usually not appropriate and most people like giving more personal presents to their friends and family. If you're at a loss as to something uniquely memorable to give a loved one, here's some inspiration for ideas to suit a variety of interests.
READ MORE >
Most of us have enough clutter in our homes (and I don't even have kids yet!!), so why not hit two birds with one stone when we can? With that in mind, Nails inc just launched Snowglobe for the holidays. It's cute little stocking stuffer or pick-me-up for yourself.
READ MORE >
When it comes to nail polish, it's easy to go bargain. Aside from Tom Ford, none of the luxury brands really last that much longer than their frugal counterparts as long as you apply bottom and top coats. With Sally Hansen's Fall 2015 designer-inspired shades, however, you get the best of both worlds.
READ MORE >
We hear so much about 5-free polish, 3-free polish, and natural polish, but what exactly is the difference and why is it important to avoid certain chemicals? To find out the answers to these questions and more I turned to Gabrielle Ophals, Owner of Eve Salon in New York City.
READ MORE >
Nail art isn't going anywhere fast. It took me a while to come around, but I currently have mini watermelons painted on my nails and I can't help but smile as I see the tips out of the corner of my eyes as I type.
READ MORE >
I went through a brief black polish phase circa 2005/6. It made sense since I tend to wear a lot of dark colors; black polish matched with more or less everything I was wearing, and if you accessories right, it doesn't have to have a goth effect.
READ MORE >