Prada
From the updated tote to the most striking statement clutch to the game-changing Diorever bag that goes with anything and everything…Good Morning Texas invited me on to talk my favorite spring bag trends, and it's only natural they go hand in hand with my coveted new bags, running the gamut from the high-level investments to fabulous frugal finds.
READ MORE >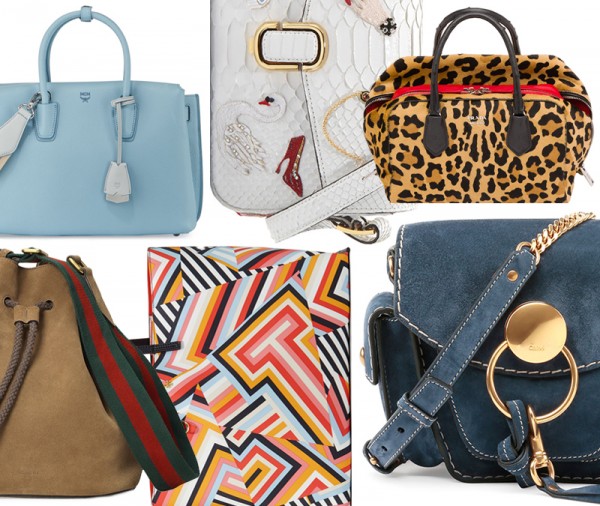 New, now, and not to be missed: You don't want to jump on every trend the Spring '16 collections have to offer – because in the age of social media saturation, trends are a dime a dozen. You've got to be selective. That's why I'm stopping just short of a dozen…
READ MORE >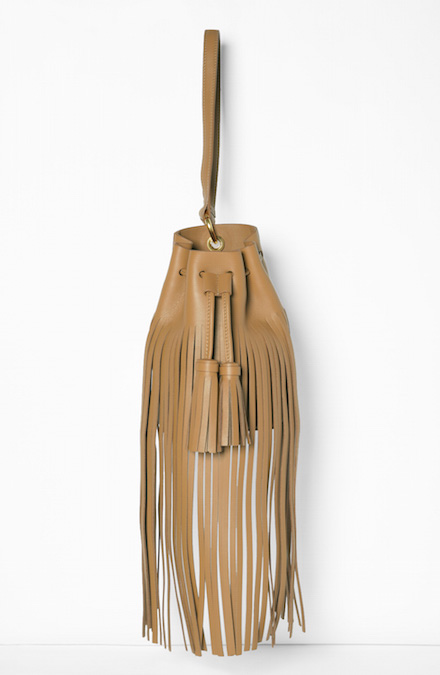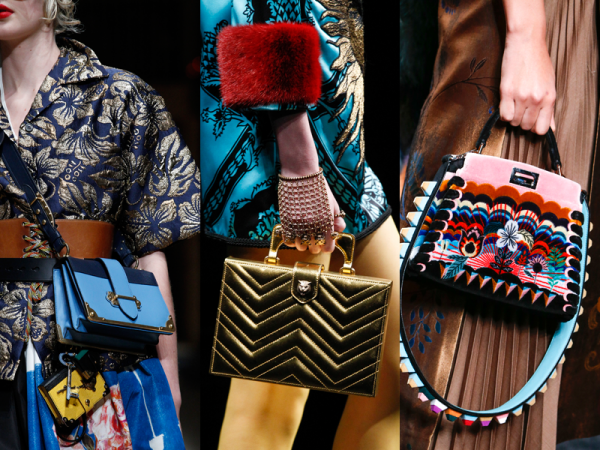 Stripes: No longer relegated to sports or prepsters, the fashion set has claimed them for our own. And trust we have really run with them. This season, almost every major designer has gone stripe-happy, but I can say with confidence that none have done it as well as Gucci. Can I just say Gucci, Gucci, Gucci is all I dream about? Every. Single. Day. Never would I ever think that stripes, chains, and bows could be so well-executed. But here they are, along with my other favorite stripes of the season!
READ MORE >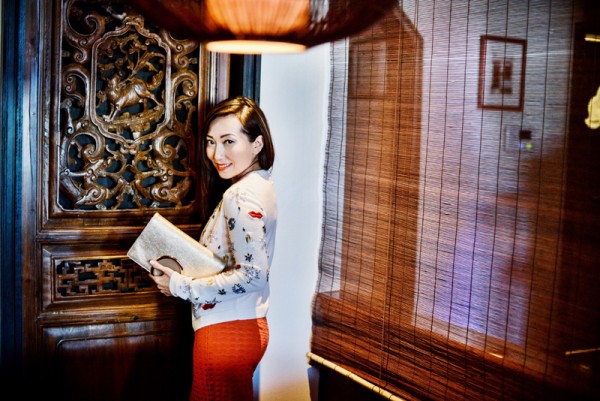 Sometimes a kiss is more than a kiss (the best ones are, anyway!). That's certainly the case with my new NH 1300 necklace from Nouvel Heritage. I love the idea that you never own jewelry; you're merely holding it for the next generation. And as one of the most sentimental pieces I've collected, this diamond-encrusted treasure will surely be passed on and cherished. Not only can you engrave a name on the side of the charm, but it also comes engraved with your – or a loved one's – pout.
READ MORE >
I don't usually recommend fixing what isn't broken, but the execution of the new Double (pronounced "dooblay") bag is nothing short of pure Prada perfection. Now my go-to daily tote is better than ever with an updated look as sumptuous as it is chic. Thanks to the marshmallow cream and caramel version, I'm salivating as I write this, dreaming of my favorite salted caramel sundae that's totally verboten on my January health kick (I'll be back to eating steak et frites and cupcakes by February). Until then, the bag will satiate my craving.
READ MORE >
Here it is, one of the trendiest bag shapes for Spring 2016: the camera case. You're going to be grateful, and not just because the newest ones are mega-cute. Think of the camera case bag as a crossbody upgrade. Is there an easier bag to run around with than this boxy yet surprisingly roomy little silhouette? I recently got this sunny yellow Valentino, and I'm currently in the throes of a serious love affair with the classic style. From the Gucci Soho to Saint Laurent's chevron texture to Céline's Box on strap, the camera bag goes perfectly with '70s-inspired super-flare jeans and a floppy-brimmed hat. Nonchalantly chic and not trying too hard, there are more than a few reasons to make a case for this new-season staple.
READ MORE >