Search Results
Mon 04.21
This is it! It's your last chance to win one of our gorgeous April giveaways, and to cap off a great month, we have a show-stopping Valentino Rockstud Trapeze bag in cool ocean blue.
Thu 04.03
Those looking for a compromise best look elsewhere…and who's really looking for a compromise, anyway? We make concessions and sacrifices when we have to, and when Spring 2014 Valentino has the last word on the matter, you don't have to make either.
Tue 03.04
I say this with confidence: When it comes to mastery of the craft and virtuosity of divine execution, Maria Grazia and Pierpaolo are unparalleled. In a most emotional Fall 2014 show, the pair made their inspiration felt by each and every onlooker: unconventional women deeply rooted in a moment of change.
Wed 11.27
This clutch marks a whole new direction for Valentino. While Maria Grazia's and Pierpaolo's love affair with the color red continues on (just look to their Shanghai collection), they are taking a pared-down approach, hardware-wise. It's refreshing (and comforting) to see they have a follow-up to their beloved rockstuds.
Fri 11.22
Florence Welch stepped out for last night's Museum of Natural History gala in NYC wearing a museum-worthy Valentino gown. The singer is often seen in designs from the Italian fashion house, and it's no wonder why. Her luxe boho aesthetic fits in perfectly with Maria Grazia and Pierpaolo's Spring/Summer 2014 collection, one inspired appropriately enough by opera.
Tue 11.19
Read about my trip to Shanghai with Valentino on style.com!
Sat 11.16
When Valentino announced they were holding a fashion show in Shanghai, celebrating the opening of the largest boutique in Asia (8,500 square feet and second only to the flagship in Milano), I expected to view the Spring 2014 collection I saw in Paris.
Thu 11.14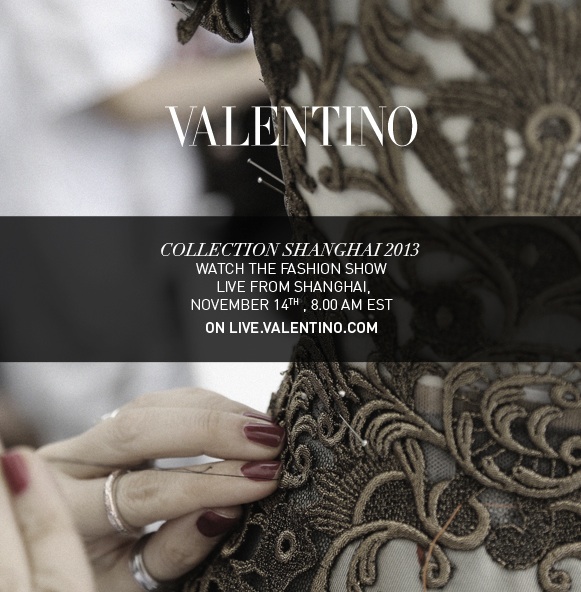 I'm in Shanghai right now and despite severe jet lag, I am managing to take in all of the city's finest thanks to Valentino, my host. It's so exciting to be back in the city my grandmother grew up in, especially for a very special Valentino show.
Sat 10.26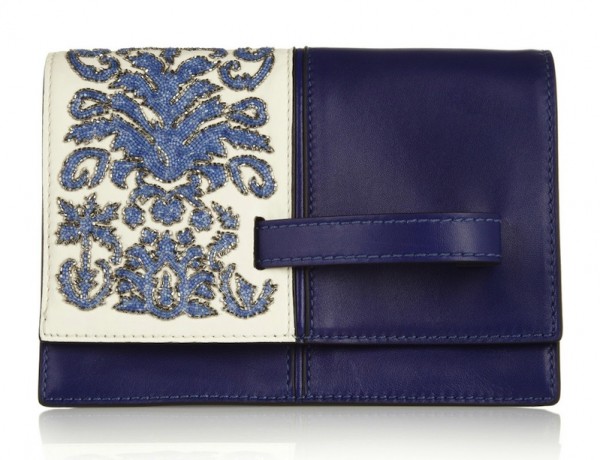 This exquisite little cocktail of leather and embroidery sold out faster than I can say Valentino Garavani. All I can do now is put it on my wish list (right at the top) and pray for it to reappear.