Search Results
Everything is very busy this season and you want it that way. Go big or go home as they say but more accurately, go big or don't go home with me. Whether it's key gigantic embellishments like the Marni white shoulder bag or an all over fiesta like Alive + Olivia's bird embroidery shoulder bag, there's … Continue reading "Trend Alert: Go Ahead and Embellish"
READ MORE >
The best of what summer has to offer is on SALE! Crazy steals you won't believe and just in time for your summer travels or better yet, looking as carefree and relaxed in your home town because it's the season to be joyous.
READ MORE >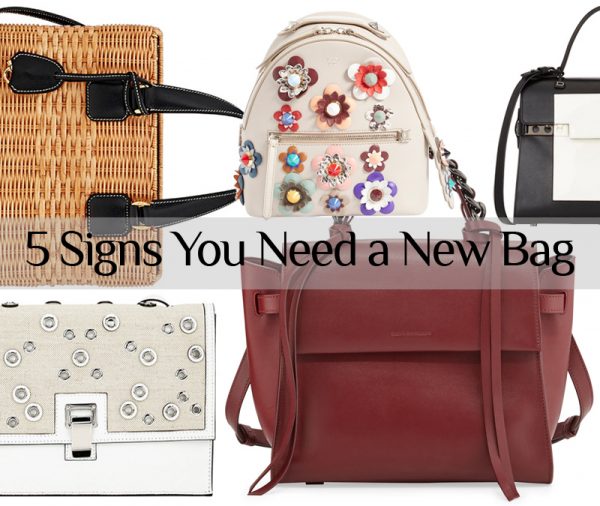 We've all been in a bag rut before. When you end up using the same few bags over and over again, no matter the outfit or occasion. Your bag has become nothing but an afterthought – and where's the fun in that? Here are five ways to tell it's time for an update…
READ MORE >
There's always a place in my heart for rainbows. Maybe it's the fact they seem a bit magical and represent our dreams coming true. Or maybe it's that there's no visual delight quite like a union of every bright, happy color in the spectrum. For example, Stella McCartney's famed Falabella tote now comes in seven boldly saturated hues, and the bag has never looked better.
READ MORE >
If you haven't used post-spring cleaning closet restocking as an excuse to buy new shoes yet, then I have another reason for you: the latest trends. Block heels from the likes of Mansur Gavriel, metallics via laser-cut Alaïas, and most prominently, lace-up shoes that climb like vines along your ankles are the styles at the top of every fashion girl's shopping list this season, and NET-A-PORTER has them all. Put those winter boots away until next year and indulge in my new favorite shoes below…
READ MORE >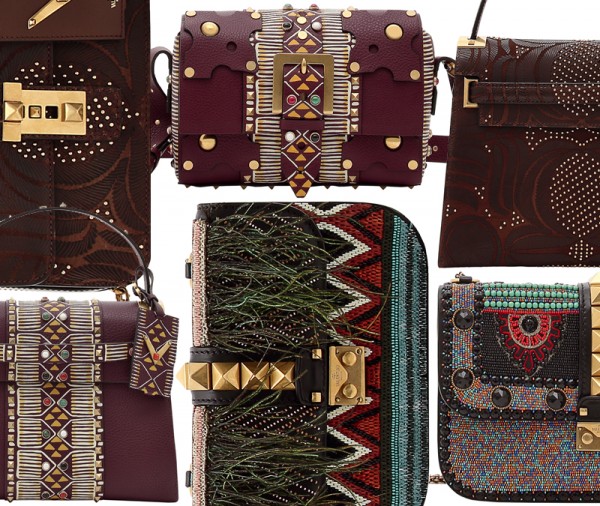 When Valentino executes excess, it's always elevated, and it always exudes the highest level of craftsmanship. An exotic, hand-touched mood has struck for spring, and it's materialized in the form of intricate laser-cut details and a well-traveled tribal motif. I have to say the house has outdone itself.
READ MORE >
Impossibly innocent pastels and sugar-coated sweetness are great when you're of a certain age. The age when you believe the bunny delivered your basket and Easter egg hunts are exciting, no mimosa required. There are different ways to celebrate Easter and the unofficial onset of spring. Bright colors and bold bows, graphics that won't fade into the grass, and florals that give garden blossoms a run for their money: This is how I like to celebrate the upcoming holiday!
READ MORE >
We've always appreciated good whipstitching on a bag. It's instant texture, it's rustic elegance, it's a detail that, when done right, doesn't translate to one that tries too hard. But most importantly, it's great only when done with restraint – a touch of trim here, a jolt of punctuation there. This season, whipstitching is also a big trend, so jump on it. Here, my pick of the best bags that will have you in stitches…
READ MORE >
There is no other color as polarizing as pink. While many women love it (Barbie, Elle Woods, and myself included!), others prefer more neutral hues. Even the women who wear LBDs every day, never thinking of slipping on frilly pink dresses, find themselves longing for a flash of the tint here and there, though. And whether in pastel patent, fuchsia PVC, or blush glitter, these girly shoes are just the right amount of pink to feed that craving.
READ MORE >