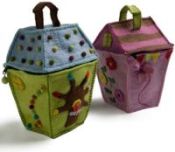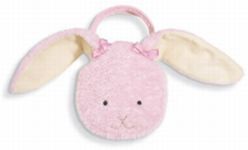 Easter has a lot of fun craft and cute trinkets but instead of throw away toys and sugary treats, here are some goodies that will be nice to keep around long after the hunt is over.
This Whimsical Felt House, $72, is a sweet dollhouse for little friends or fill it with toys to bring on the road.
Not much needs to be said about little girls and their bags, this Bunny Face Goody Bag, $10, will be her favorite accessory all season.
The Bunnyville Egg Hunt pop-up book, $15, is my favorite of the bunch here. It's super cute and everyone enjoys the excitement of a pop up book!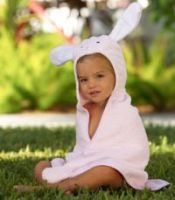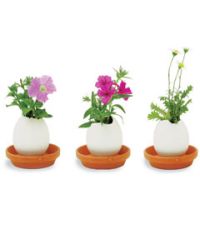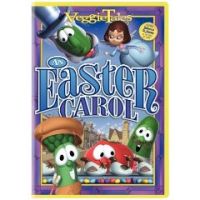 For dress up or to actually use as a towel – Bunny Hugs towel for $34.
Every spring I plant a vegetable so we can watch it grow, it is as they say, like watching grass grow but it is surprisingly entertaining and suspenseful! Add to the delight with this Eggling Pot for $10.
VeggieTales – An Easter Carol
, $8.99, tells the story of Easter with fun and hilarious friends. Eating fried chicken may not be as enjoyable anymore after this, but that just might be a good thing =)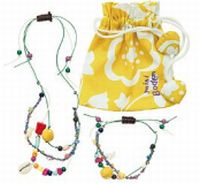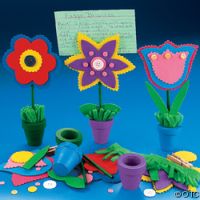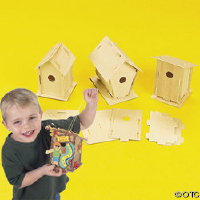 Boden's Fun Colorful Necklace and Bracelet set, $24, are real jewelry that she can wear for years to come, as well as letting her mommy borrow it if the outfit fits!
Delicate eggs for young tots may not be the most appropriate craft, these options are inexpensive, fun and useful beyond the season. The Flower Pot Name card Holder is perfect for Easter dinner or any other dinner party. Also can be used at recipe card holders, which make great hostess gifts! $5.99 for set of 12. What would spring be without a bird house in the garden? These easy to assemble Design Your Own Bird Houses is the perfect project for Spring break when you run out of things to do. $12 per dozen.