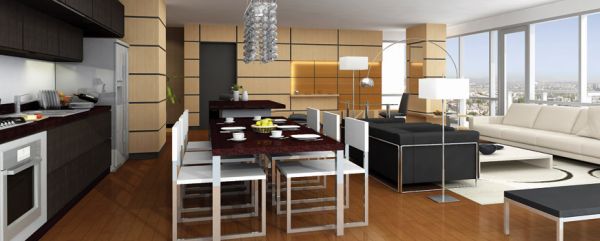 This has nothing to do with bags but I am on vacation and have to share my latest obsession. I toured the most gorgeous piece of real estate in Los Angeles today, the Solair Wilshire, a soaring glass tower above Wilshire Blvd in the heart of LA. Its zen interior calmed me the minute I stepped in from the bustling traffic of LA streets– smooth black granite table tops are actually water falls (so please don't sit on them!!), surrounded by walls made of gorgeous hand polished granite cut and assembled in Japan. It is a masterpiece like no other building I have ever seen any where in the world. If I could, this is where I would buy my LA home (hint hint to my hubby, a big birthday is coming up). The amenities rival that of any luxury hotel, including a pool deck that reminds me of The Peninsula hotel poolside with covered cabanas where you can lounge with a bottle of bubbly. No need to go out if you lived here! But the best part is the sweeping panoramic views of the City of Angels from every unit. Love the Lakers? There is a metro station in the basement that takes you directly to the Staples center or Hollywood (and will take you to the beach within the next 10 years). Yes, there is public transit in la la land! Why am I telling you about this? Because for this weekend only (August 1st and 2nd) the Solair is offering a 30% discount on select condo units. A $810,000 condo will be reduced to $567,000 (first come first serve). Hello!!! When does posh real estate ever go on sale? This is a Friends and Family sale so make sure you tell them Bag Snob sent you! 888-8SOLAIR or 213-387-9099 Go to the Solair Wilshire website here! If you live in the area, it's worth taking a tour just for the eye candy (by appointment only). Jump for more photos of this spectacular building.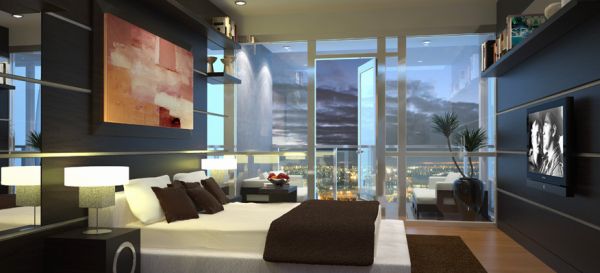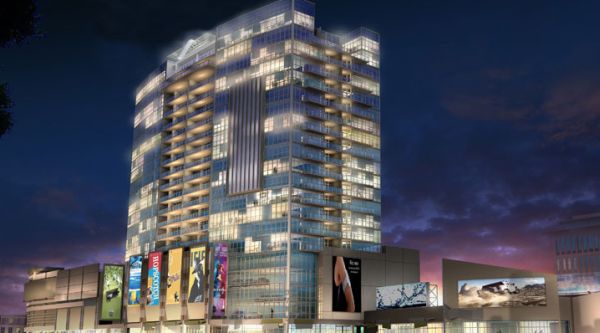 Forgot to mention the 40,000 sq ft of luxury retail space for you to shop at your leisure! There is also a CVS on the first floor, so convenient!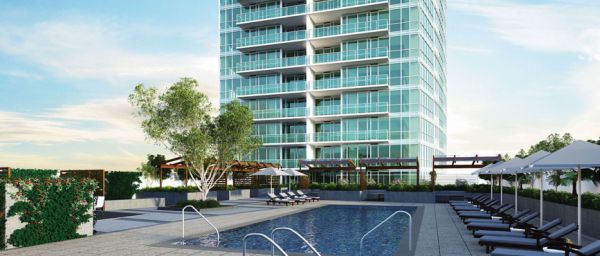 These chic covered cabanas will be fun to hang out in during the day or after dark. There are sleek outdoor grills even your hubby can figure out to serve you tasty snacks to go with that bottle of bubbly!!!