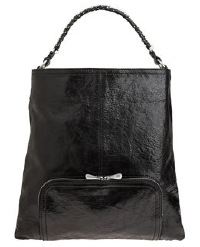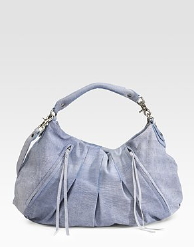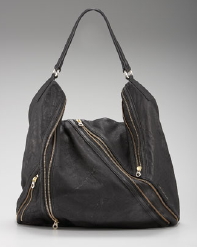 Dear Bag Snob,
I am sure you get lots of messages, but I was hoping you could briefly help me. My girlfriend wants to get a nice handbag and her birthday is coming up, I was hoping to get one as a gift. She likes her current bag which has enough room to hold her laptop, while at the same time is not an absolutely gigantic. She also like that it has outside pockets that she can easily slip her phone inside. I would like to get her something that is similar but with a more updated look. I would like to keep it around $500 but can go up to $1000 if it is a really great bag. Could you name a few?
Thanks for your help,
Ernie
Dear Ernie,
I love getting emails like this – I love helping out awesome boyfriends (and husbands!). Here are 3 bags that fit her lifestyle needs as well as your budget.
The Botkier James Hobo
is a cool young updated everyday bag with a lot of exterior pockets, zipper embellishments are very current and the price fits nicely within your budget at $595.
Another option with outer zippers is the Leola Zip Hobo from Marc by Marc Jacobs for $498, it is edgy, uber functional and will actually fit a laptop.
Of course, I have to try and push your limit with the much coveted Givenchy Messenger, $1575. This can be worn cross body, definitely can fit all her work stuff and that outer pouch pocket is perfect for keeping the phone within reach.
I hope she will love one of these bags!
Love,
Bag Snob Kelly
Go to jump page for the happy ending!

Hi Kelly,
Thank you so much for all your help. Not that I plan to buy many bags in my future, but I learned a lot. Now I know that the upscale department stores like Saks are a great place to start shopping for bags. I went with the Botkier in taupe and gave it to my girlfriend, Karyn, Wednesday night. She absolutely loves the bag. Many of her friends and colleagues commented how much they liked it yesterday.
In the process, I also consulted some of my colleagues who are women, and they asked me how I found the bag. I told them about your website, which they said they needed to definitely check out. I hope you are able to gain some more traffic from them and there friends.
Thanks again!
Ernie