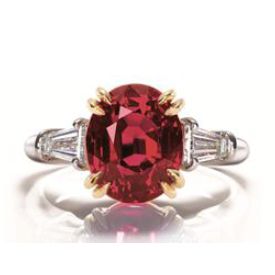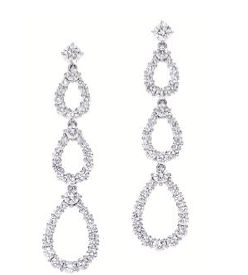 "Oh, honey, your love is all I need. No diamond parallels our love for each other and can adequately express the deep meaning of our relationship". Yeah, we can all BS ourselves into believing that but we all know that this is only true when it comes to Zales diamonds. Because if my husband bought me Harry Winston diamonds, I can honestly say that it will adequately demonstrate the infinite love he has for me. Oh, I kid!! A kiss and a box of chocolates will do the trick (ahem…) but for those who want and can be extravagantly demonstrative, I present you 2 options for Valentine's Gift of a lifetime.
The HARRY WINSTON
This Valentine's Day, Harry Winston celebrates with a selection of extraordinary jewels that make the perfect gift, capturing the moment with brilliant flashes of beauty.
The 5 carat ruby & diamond ring set in platinum and yellow gold shines as brightly as the eternal flames of your love. The deep smoldering red embodies the passion that will always live in your soul. Yes, I have always wanted to write romance novels =) Price only available upon request, but be prepared.
The Triple Loop Earrings totaling 4.4 carats set in platinum, like your love for each other, is a timeless treasure. The tiered loops is evidence of your ever growing love and the platinum setting ensures it will never tarnish. You are able to display your undying love daily with this classic style. For $18,500.