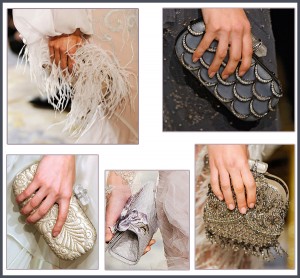 FabSugar has The 38 Sexiest Looks For Spring 2012.
Good ol' stand-by brands Estee Lauder and Vichy save the day for a Beauty Snob when a crisis beauty product-induced skin rash breaks out!
Second City Style reviews Vivienne Tam's "Beautiful, Colorful and Effortless" Zen Garden and more shows from Mercedes-Benz Fashion Week Spring '12.
Because cashmere is a luxury that tots deserve, like these hoodies at Tot Snob.
Get Snob Tina's take on the shows at New York Fashion Week on Couture Snob!
In need of a new way to integrate hot colors into your dress code? What better – and more unexpected way -than via our jewels at Jewel Snob?
Shopping and Info loves these Missoni ballerina flats in the classic zigzag.
Walter Steiger, newly revamped for Barneys New York, has struck a balance between fall-friendly girth and fashion-friendly cuteness and wear-ability at Shoe Snob.