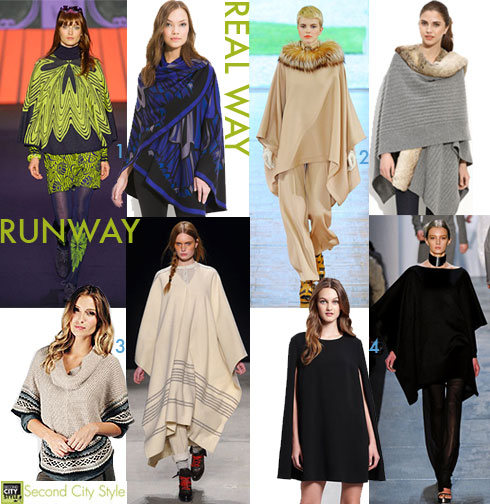 Second City Style goes from Runway To Real Way to Punch Up Your Wardrobe With a Fall Poncho!
There's few things Shoe Snob loves more than a Rick Owens wedge… except for maybe a Rick Owens wedge that's stuck on a pair of gray suede thigh high fabulous boots!
Couture Snob reminds you that infusing leather to your clothes now (accessories don't count) is current and essential. When you mix it with traditional charcoal wool, it shows your naughty and nice sides simultaneously.
SHEfinds is all about the miracle dress (aka what to wear on fat days). Get one for yourself, a la Kate Winslet.
There is a definite mythical attraction to moonstones, and these Irene Neuwirth bewitching earrings at Jewel Snob are no exception.
FabSugar has the Celebrity Accessory Report: Add a Pop of Red!
Most makeup artists say that you only need face primer and that you can use that one primer on your skin, lips, eyes, etc. After having condensed them into one, Beauty Snob can attest to the fact that you really do only need one for your entire face!
Tot Snob has the ultimate – what more could a little girl ask for than a pink, white and chrome sedan to cruise around in?!