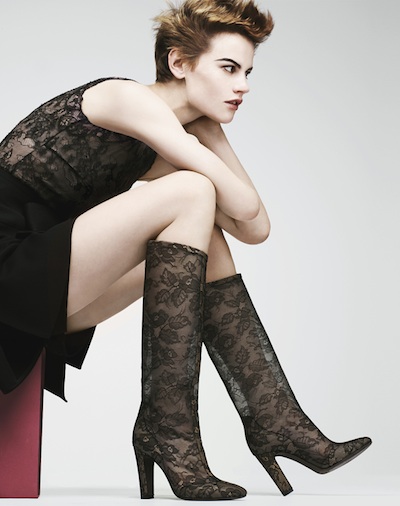 Please join Shoe Snob's Tina Craig, who is hosting a very special event at Bergdorf Goodman this Saturday, to unveil Valentino's couture boot collection! Please join her from 2-3pm on September 10th in the newly expanded Bergdorfs shoe salon (aka the happiest place on earth!).
Fall 2011 Breakdown: How to Channel the Swinging '60s at FabSugar.
This Lip Heal and Seal at Beauty Snob claims it can protect your lips, heal dry cracked lips and give you a shiny finish. Seems a lot to ask but look again and you will discover that this ingenious tube has a tube within the tube so you are actually dispensing 2 separate products with one squeeze!
The Sugarbooger feeding collection at Tot Snob is your basic melamine bowls, plates and cups but the sippy cups and the bowls have a very smart feature – the cup has an easy top meant for teaching your tot to transition to regular cups – and the cup is a regular cup when the top is off! So now you won't have a cabinet full of sippy cups when they no longer use them!!
Shopping and Info loves these 5 inch ankle platform booties by Alejandro Ingelmo for Fall and Winter.
These Laurent Gandini Rock N Roll earrings at Jewel Snob are gorgeous with just a dash of exoticism that cannot be pin pointed, but have an elegance that is not usually synonymous with the rock lifestyle!
Cold Weather Gear: Puts the Win in Winter at Couture Snob!