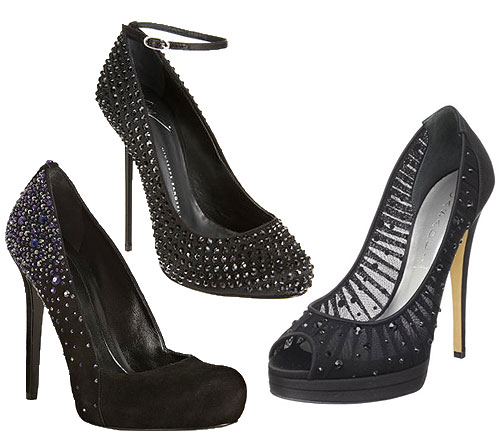 Classic Black Pumps Get a Fierce Upgrade With Crystal Embellishments at TheFind.
Red Carpet Fashion Awards shows off Anna Wintour attending the Kanye West Spring 2012 collection on Saturday night.
Two fabulous boys' pieces representing Tot Snob's two favorite bands of all time – The Beatles and Duran Duran with vintage prices to match!
Going the budget beauty route is easier than it sounds–it's simply a matter of learning how to prolong a product's use and The Budget Fashionista shows you a few tricks that work!
It takes a lot of foot to pull off these powerful Alexandre Birman sandals at Shoe Snob, which are designed for a woman of stature.
The best of Paris Fashion Week at The Fashion Spot!
After centuries completing the look of a kimono, Couture Snob shows that the obi belt is a must this season, whether you need one for a new fall dress or just want to update your faithful LBD.
This fall, instead of fussing with a shoulder bag that keeps sliding off your coat as you shuffle around town, take this Mandy Coon backpack at Bag Snob to work.
Luxe For Less: 10 Classic Fall Finds All Under $100 at FabSugar.
Designer Dana Lorenz has a knack for bringing together dueling personalities, like the kooky and the classic, in an energetically excessive fashion and now she has combined Shambhala-style beads, which everyone is crazy about at the moment, with her trademark tough girl-chic aesthetics at Jewel Snob.