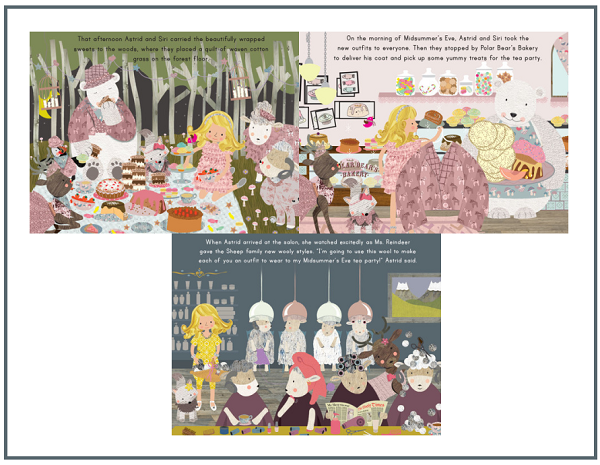 This is the cutest app I have ever seen for girls. I was introduced to the creator of Astrid & Suri through friend who told me I simply HAD to see it. After which, I thanked her profusely for the introduction because my life and my girls' lives have become more magical with Astrid and Siri.
The story is of the adventure of young Astrid and her best friend, an Arctic fox name Siri, and each page is fully animated with interactive features that come to life when you trace the screen with your fingers. The story is read by a narrator and the words are highlighted as she speaks, so your young readers can follow along. Dynamic and enlivening, it makes for a magical experience each time you read. Astrid is a fashion designer and dresses her animal friends; you get to touch the animals, and then their clothing appears as if you are Astrid! Surprises you get to experience as if you're there appear on each page: lights turning on and off, Astrid sneezing, and trimming sheep hair at the beauty salon, to name a few. There are even bonus features, like a screen of Astrid's closet where you can style her complete look from head-to-toe.
This is such an amazing value. At $4.99 you get a game, a book, and a canvas for creativity. The discoveries are endless so your tot will not get bored with this and bug you for another app anytime soon. It's only available on the iPad, Astrid & Siri are so spectacular and grand they need the big screen! On iTunes for $4.99.