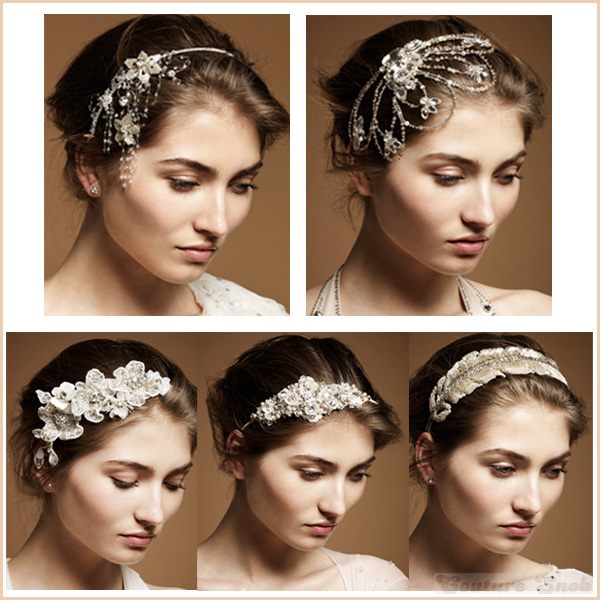 If you're planning to walk down the aisle this summer, soft, loose curls and one of these ethereal headdresses is the look you want. Summer brides should embrace a somewhat relaxed sense of beauty, and Jenny Packham's accessories get it right: elegant but not overdone.
Her vast selection of wedding-perfect headdresses (embellished with delicate elements like crystals, hand-beaded flowers, silk organza petals, and French lace) has just enough bridal details for a chic couture look that's ultimately timeless. And they are understated enough so you won't look like an over-decorated wedding cake.
Choose between a wide array and find what suits you best, from the Camellia, inspired by dancer Gaby Deslys' Erte costumes, to the more bohemian Feather, with a flapper-meets-Joan Crawford influence (hundreds of bugle beads in degrade champagne create a vintage effect). The cascading Ixia II dangles gently from your hair with droplet crystals, while the decadent Poppy II swerves with crystal- and seed bead-covered loops.
Now if only picking a dress was this effortless!