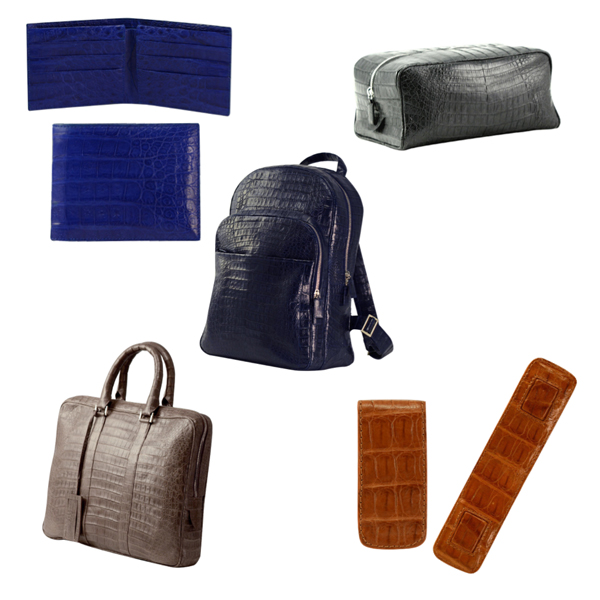 As a member of the Bag Snob team, you cannot help but be a fan of Nancy Gonzalez and her lovely and luxurious crocodile goods. They have always proven to be showstoppers! Well, for the boys, there's Santiago Gonzalez, the line from her prodigious son, and they're quite the hit.
We're talking ultra high quality crocodile goods that are not only beautiful and collectable, but wearable! I'm particularly hooked on the backpack (I've never been a big fan of backpacks on men, but this is an OBVIOUS exception) ($5,500), the slim briefcase ($4,100), the wallet ($585), the money clip ($125), and the shaving kit ($1,275)!
Whether buying for yourself or for your dad, these are fantastic treasures that you can keep forever. I'm not shedding any crocodile tears over here. Make sure you check Santiago Gonzalez website here to keep up with the chicest man snob we know!